Car Dealerships – Join a Franchise or Start Independently?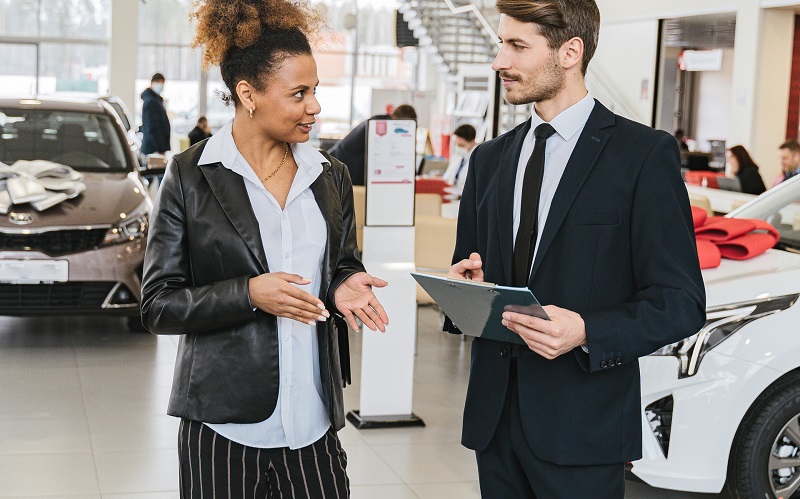 Many see car dealerships as a viable business opportunity. You can build one from the ground up or join a car dealership franchise.
So which route should you take if you are one of the people who's considering owning a car dealership?
This article aims to help you understand the difference between being an independent car dealer and a car dealership franchise owner. Also, to guide you in making the right choice.
Car Dealerships: Join a Franchise or Build from Scratch?
Definition
Independent Dealership
An independent car dealership is a business built from scratch by an entrepreneur or a group of entrepreneurs. Much like other privately-owned businesses, these dealerships are run according to the strategies and priorities of its owners and managers. They operate separately and have no affiliations or contracts with any car manufacturer.
Franchise Dealership
Franchise dealers have a contract with an automobile manufacturer that gives them the right to sell their products. The names of these dealerships usually contain the brand of vehicle they're selling.
Differences
Financing Options for Customers
Independent dealers provide the customers with more financing options and more flexible terms when purchasing. Since they are not bound by automobile manufacturers' guidelines, they can freely use any bank. Moreover, they can extend financing support to people with not-so-good credit history. Franchises, on the other hand, focus on high-paying customers and only work with the financial service institutions that are close with the manufacturer.
Control
Independent entrepreneurs have complete authority over their dealership. Moreover they have the freedom to make their own decisions without having to consult a contract or a managing company. They call the shots on all aspects of their business including prices, working hours, marketing, etc.
Franchisees, on the other hand, only represent the interests of their franchisor (automobile manufacturer) and therefore must abide by their rules and regulations.
Business Goals
An independent dealer is able to set his own goals for his business and make changes along the way. Meanwhile, franchisors require their franchisees to buy a certain number of their products and reach a sales target that they've set.
Start-Up Costs
The start-up costs for dealership owners are mainly for the purchase of products, required licenses, and the location. These owners have the power to cut down or upgrade on certain aspects of the business as they see necessary. While franchisees are bound by contract to pay for their right to set up a franchise, equipment, licenses, and employee training.
Customer Service
Franchises bear the name of well-established automobile brands. This level of branding attracts more customers to a franchise compared to an independent dealer. The manufacturer makes sure that franchises have everything they need to handle the surge of customers. They do this by providing employee training and making sure they comply with and maintain a Customer Satisfaction Index (CSI).
The autonomy and flexibility of independent dealerships permit them to develop their own customer service strategy. Since they get significantly fewer customers compared to big companies and their franchises, their approach to customer relations is more genuine and not according to a set of rules.
Royalties
Royalty fees are payments made to a franchisor in exchange for the right to sell its products.  Aside from paying royalties, franchisees also need to settle an initial franchise fee and contribute a percentage of their monthly sales to their parent company.
Recommendation
A car dealership franchise has the advantage of the manufacturer's branding and will benefit from its already working business system. If you're an entrepreneur who wants some hand-holding and guidance throughout your operations, becoming a franchisee will be perfect for you. You can make the most out of the support you will get to learn the ropes of the car dealership business so that if you decide to go solo, you'll be well-equipped to do so.
This is for people who need the freedom to decide how their business should be handled and what direction it will take.
Conclusion
Car dealerships are common business ventures for car enthusiasts. If you're having trouble deciding which type of car dealership business to take, you may want to consider other car-related businesses like car detailing.
DetailXPerts has great franchising opportunities that you may want to check out. Our franchisees benefit from our proven franchise business model and from working with an established car detailing brand.