10 Traits Great Franchisees Have in Common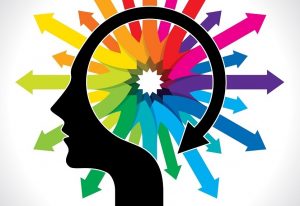 Success drives business owners to be the best they can be. Running a business requires specific characteristics to be able to handle the amount of responsibilities. There are a variety of leaders within the business world, but most of them possess the same traits that leads a franchisee to success.
Traits of a Successful Franchisee
1. Risk Taker
The first initial jump into running your own business is the risk itself. Leaving a secure position at the company you currently work at means you take a chance. However, on the upside, this opens up more opportunities to take advantage of within the professional world.
Once you establish your franchise location, you still need to work to expand your business. Thus, you will be taking risks as long as you are a business owner. Make sure this type of work suits well with your personality.
2. Financial Stability
Contrary to what people believe, to run a business you need to be financially stable before you take the leap. Starting up a company requires initial investment which means money will be required up front.
However, franchisees have an easier time in the beginning due to the franchisor's established brand. A financially savvy individual will succeed in this type of role because they understand what it takes to keep their business afloat.
3. Be Adaptable!
Unexpected situations arise in the workplace. Adaptability means you make the changes necessary to tackle those predicaments. The business world constantly shifts and going with the flow helps keep your company running smoothly.
This also means you are able to pull yourself from mishaps that come with owning a business as a franchisee. Occurrences will happen – roll with the punches!
4. United as a Team
One fact people forget – teams run a business! Everyone plays a role within the organization. Some franchisees expect to take everything on themselves but this is impossible. Selecting a fitting team for your vision should be a primary goal as you work toward success. Important business leaders today utilize their teams to help drive their company.
5. Passion
When people show passion for what they do – everyone can see it. Choosing to follow your dreams and working toward something you care about matters! As a franchisee, decide what you hope to achieve with your specific location. Use these goals to push forward in your endeavors and it leads you to success.
6. Be Patient
All great leaders know that success takes time. Patience is a necessity when you are in charge of a company. Understanding that working your way to the top requires effort and time allows you to become a better leader. Keep your expectations realistic, always looking forward to your goals as a business.
7. Communication is Key
This should be a given, right? However, some people don't realize the importance of communication. Being able to articulate your goals to the employees in your business helps increase profit. If they are well aware of the tasks they should be doing, it will bring in more money for the company!
Communication should be clear with your clients as well. As a franchisee, you represent the entire corporate company. This means expectations of excellent customer service and communication with your audience. Resolving issues in a professional, open manner eliminates a majority of problems.
8. Always Look on the Bright Side
A positive influence brightens the entire building! Learning to stay optimistic throughout the ups and downs of business ownership results in a happy team. Someone that looks on the positive side of every situation performs better than someone who doesn't.
Good moods are contagious – sharing that with your team encourages everyone to be happy. This will roll over to your clients as well because your employees enjoy working for you.
9. Everything Has a Place
For some people, everything has a spot. A franchisee with great organizational skills excels in the business industry. Managing employees, finances, clients, etc. takes work. Having the ability to organize everything and keep calm in a chaotic environment helps run a successful company.
10. Resilient
Even during hard times you press through! Despite the fact that this trait is last on the list, doesn't make it any less important. Someone needs to be resilient to continue pushing through challenges and facing them head-on. A successful franchisee tackles the issues and comes out better on the other side!
Do these traits describe you? All businesses run with these types of people at the helm. Consider DetailXPerts, an eco-friendly, mobile detailing company, as a franchise opportunity for you today.