Press Release: Bringing the Eco-Friendly Auto Detailing to North LA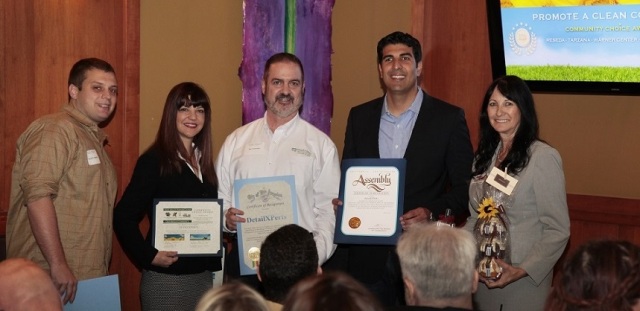 Joe Gonzalez excels in the DetailXPerts of North Los Angeles location
North Los Angeles accepts DetailXPerts mobile detailing into their community with open arms. Joe Gonzalez, the franchise owner of the LA location, utilizes the steam methodology to service his residential clients throughout the area.
With over 90% of his business revolving around personal vehicles, Gonzalez helps preserve water resources through the eco-friendly technology. California automobile owners remain impressed with the extraordinary results of the steam cleaning performed on their cars.
"Our customers love the convenience of our mobile service and love the results of our superior steam cleaning process," says Gonzalez, reflecting on his client base in LA. "We continue to get repeat business, referrals, and five-star reviews on social media."
Gonzalez has developed a thorough understanding of his clients and the business services relevant to his area. With constant improvements to the services offered, clients are continuously attracted to the mobile auto detailing company with high expectations to take care of their vehicles. DetailXPerts of North LA rises to the occasion every time, resulting in high regard within the community.
Envisioning the future motivates the North LA owner every day. Gonzalez reviews his outstanding progress in the last year and continues to drive down the road to success. With goals to expand throughout the area, he excels in the community as a driving force to preserve resources and lead with DetailXPerts eco-friendly approach.
Joe Gonzalez reflects on his progress throughout the year, offering this advice to potential franchisees: "Do your homework – study the competition, their pricing, their operations, what they do well and what they don't. Focus on your unique selling proposition. What makes your business different? How will you communicate that differentiation to your potential customers. Measure and adapt weekly through key metrics. Evaluate what worked and what didn't. Make slight adjustments as needed and focus on executing the 20% that will get you 80% of your results. Work 'SMART' as well as hard."
DetailXPerts of North Los Angeles offers semi-truck cleaning, truck washouts and other truck washing services in West Hills, Thousand Oaks, Venice, Chatsworth, Tarzana, Northridge, Reseda, Covina, and Encino. Other lines of service include automobiles, boats, motorcycles, buses, and more. Businesses are welcome to inquire for special rates and long-term relations. You can easily reach them at 818-405-0099 and schedule your free demo!
Interested in exploring the unique franchise opportunity that DetailXPerts offers? Sign up for our monthly newsletter to stay updated on all things franchise!