10 Shocking Franchise Facts You Didn't Know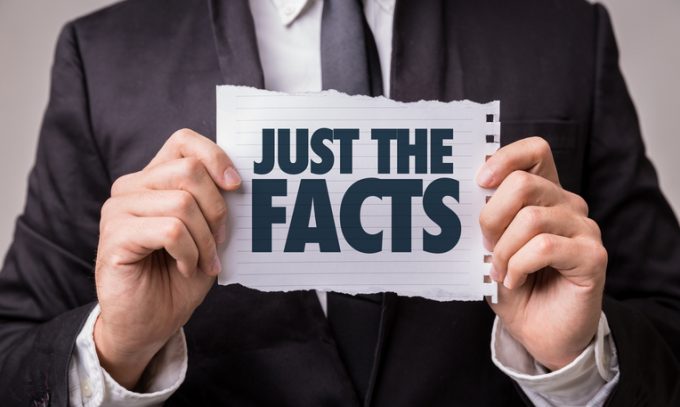 The franchise industry has expanded exponentially throughout the years. In 2015 alone, over 780,000 franchise establishments were located in the United States. Most information regarding the market requires minimal effort to find. However, some franchise facts aren't common knowledge to the public.
Secret Franchise Facts
1. Small, Efficient Teams
With large companies, most people expect a franchise business to have a big corporate team as well. However, this is not always the case. A majority of franchises possess a small, intimate team for the corporate office. Each location hires their own staff for their business, which allows a tight-knit, cohesive group to run the main HQ.
2. Franchisee Profile
Despite what most people think, franchisors choose their potential franchisees carefully. New locations don't pop up every few days or weeks. Most businesses are looking for a specific type of person that fits their brand. Ensuring they select the right franchise owners takes time, and no company rushes into a decision.
3. Likelihood of Success
When entrepreneurs search for businesses to invest in, they want to know they are spending their money wisely. If you look up success rates, franchise facts show 80-90% of owners still in business after a couple of years. However, if you delve deeper, you will find out that these numbers are over 30 years old!
Unfortunately, most people take this percentage and run with it. Franchises have a higher percentage of success than an individual business, but the difference isn't so staggering. Some research shows that lone business owners only have a 15% success rate in comparison, an inaccuracy as well.
4. Jack of All Trades
Everyone has heard the saying, but most would never associate it with owning a franchise location. However, this happens more often than not. Entrepreneurs who wish to open a business must be prepared to perform some of the grunt work themselves. Until you hire and train a team, there are times when you will be filling the shoes of multiple positions.
5. Long-term Relationship
Investing in a franchise company is a long-term commitment. Some people think you pay a one-time fee and obtain support from the corporate level for the first year. Contrary to this assumption, franchise owners involve themselves in a relationship with their franchisor.
A percentage of revenue goes to the company on a regular basis but they continue supporting the business throughout your career. As long as you are part of the system, you receive help from HQ.
6. Open Network
In most cases, franchisors allow potential franchisees to talk with current owners. This is crucial to decide whether you want to invest in the company or not. Most companies offer contact information for open discussion, but if they refuse to give you this, don't work for that company.
Allowing communication between franchisees and potentials creates a bond that businesses need to run efficiently. This also gives you insight into the exact steps you'll be going through yourself should you decide this is the right company for you.
7. Be Your Own Boss
When entrepreneurs seek out franchise opportunities, they want to be their own boss. While this is true, there are a few limitations. A franchisee owns and runs their specific location. However, they still need to adhere to the rules set by the company. Brand standards need to be followed to ensure all the locations represent the same name. This means the franchisor still makes the final decision.
8. Franchise Contracts
Surprisingly, negotiating your franchise contract is possible. Most research shows the opposite but a franchise attorney can walk you through the process. He or she will work with the franchisor to find the best options for you and at the same time maintain the corporate brand and integrity of the company.
9. Loans
Loans are one of the biggest franchise facts that people hear about but have mixed data. A debate exists whether a small business loan or a franchise loan is easier to obtain. Contrary to some suggestions, monetary investment in a well-known, established company happens more often. This means that even though both loans can be difficult to gain approval, banks and organizations are more likely to say yes to a business plan that has been proven successful.
10. Support System
For the first year, most franchisees go through initial training and then receive additional support. Most franchisors cease support once the location has been established successfully. However, the more prominent companies offer a strong support system throughout the entirety of the relationship.
To invest in a well-known, established company with extensive training and ongoing support, consider DetailXPerts. We are an eco-friendly, mobile auto detailing company that specializes in steam cleaning technology. Check out our franchise opportunities today.