Starting a Car Rental Business vs Joining a Car Rental Franchise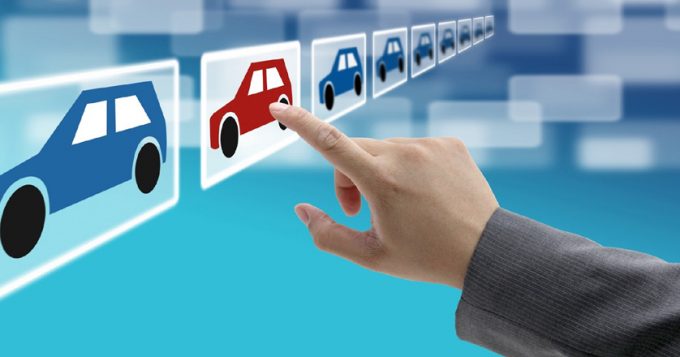 The automotive industry rakes in billions of dollars every year through a multitude of business avenues. From that market, car rental companies generated over $28 billion in 2017. These numbers look appealing to potential business owners seeking a career change. Starting a car rental business presents a great opportunity for success but requires hard work.
Fresh Beginnings
As with any career endeavor, make sure to properly research the market before investing. Whether you choose to open your own business or join a franchise, it's important to know what you are doing. Decide what type of operation you want to run. Are you focusing on contract hire which involves long-term relationships with businesses or short-term for individual customers?
Determining what type of company you want to run and the audience you need to focus on is important. However, when you are starting a car rental business from a franchise, the decision will be made for you. The corporate company has figured out what avenue they want to pursue and where you will have success.
Acquiring Inventory
This is the most difficult task to jumpstart your business in the right direction. Whether you are opening a rental company or dealership, gathering inventory will cost you the most. Similar to opening a used car dealer, auto auctions give you the most bang for your buck.
Also, remember to partner with a local repair shop. This will save you money down the road when any of your cars need maintenance or repairs. Trying to hire a mechanic yourself costs too much money, especially considering they're only needed when something is wrong.
Location Matters
When you invest in a personal car rental facility, selecting the right location is key. First, you want somewhere that has a large amount of traffic with potential customers. However, be aware of the big competitors like Enterprise and Hertz in the same area. They offer cars at a low price, so familiarize yourself with their business.
This option is easier if you are a franchise business. The HQ of the company will help choose the best location for you, and there is less likely to be competition. They know where their stores are located, as well as, other similar businesses.
License and Insurance
Obviously, you want to obtain some type of fleet insurance for your vehicles. This will help if anyone damages your cars or something happens to the business. Ensure you have the proper coverage before you open your doors.
Legal necessities are covered by the corporate office of a franchise. If you're starting a car rental business, they have already gone through the difficult parts of acquiring the correct licenses and insurance. The company will verify that you have the same coverage as well.
Day-to-Day Management
Assuming you will run the location yourself, hire a dedicated team to help expand the business. This allows you to ensure everything is running smoothly and train your employees in the best way.
One aspect of running and managing the business that owners often forget is technology. Doing everything manually leaves too much room for error and isn't the most efficient method. Invest in some software and programs that help with your day-to-day activities. This also makes it easier for anyone else joining the company.
Market the Business
Being a savvy business owner goes hand in hand with marketing campaigns. Understanding the best way to advertise and brand yourself will make a huge difference in how successful you are. When starting a car rental business, you want to find out what will make you stand out. Decide what is special about your company. This helps you attract potential customers to your store instead of your competitors.
One of the biggest benefits of joining a franchise is the marketing plan and support. These companies have figured out how they want to brand themselves and what works. If you choose to open a business location, they walk you through the entire marketing process and help push your advertisements.
Does the prospect of joining a franchise sound appealing? If starting a car rental business doesn't seem like the right fit for you, consider another avenue. Auto detailing companies generate lots of business and revenue as well. DetailXPerts, an eco-friendly, mobile auto detailing company, has franchise opportunities throughout the world. With their unique patent-pending steam cleaning technology, they stand out from the rest.
Interested in exploring the unique franchise opportunity that DetailXPerts offers? Sign up for our monthly newsletter to stay updated on all things franchise!