7 Venues You Can Use to Secure Franchise Financing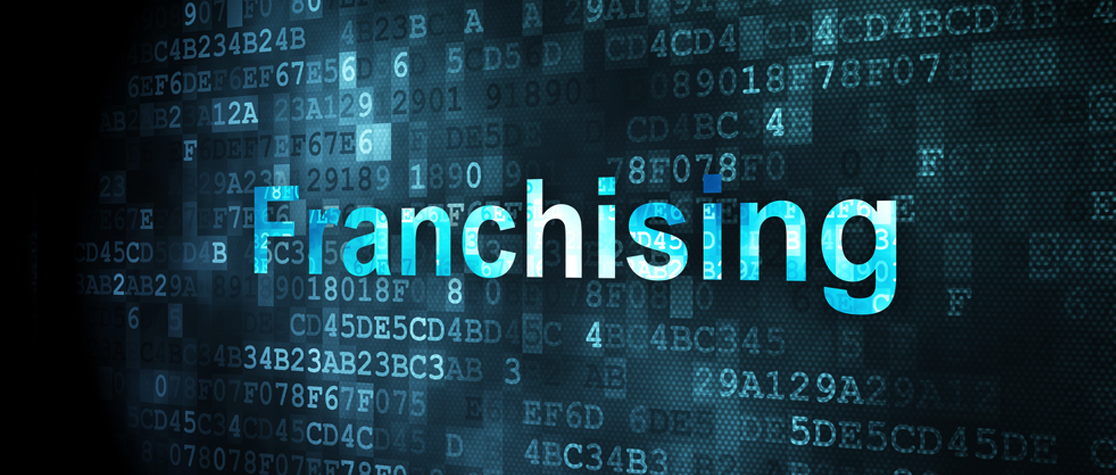 Everything falls into place as you take your first steps toward a franchise business. However, the final step to secure franchise financing needs to be completed. With a variety of options, the hardest decision will be choosing what is right for you. Here are options to guide you through the process and select a venue.
Franchises looking for specific types of capital, like equipment financing, or strong borrowers who don't want to go through the SBA loan process can use these venues.
Franchise Financing: 7 Venues to Consider
1. Franchisor Loans
To streamline the process, using a loan from the franchisor can be beneficial. Types of loans vary considerably depending on the company. These loans provide an easy solution to obtain the money right away. This type of franchise financing program helps with the initial franchise fee. Many companies give you money to cover the cost of running your business and purchasing the equipment as well.
Some franchisors will offer you a loan based on simple interest with no principal, while others might defer payments for a set period of time. However, some companies only finance a portion of the start-up costs.
2. Equity Home Line of Credit
The first option requires taking out a home-equity line of credit ( HELOC).  This works more like a credit card because it has a revolving balance. Interest is due on the outstanding balance and that rate may vary over time. It requires 680+ credit score and 20-30% of equity in your home.
Another option – take out a second mortgage on your home. However, if you can't repay the amount you finance using this source, you risk losing the property.
A home equity loan is a one-time lump sum. Normally, interest rates vary from 2.5%-8% plus bank fees. Lenders allow borrowers to use 80-90% of your home's equity with repayment terms of 10-20 years.  Most franchisees pay these loans over a longer period of time in comparison to other methods.
3. 

Commercial Bank Loan for Franchise Financing

A commercial bank can give you a traditional loan, where you borrow a lump sum of money to pay your franchise startup costs. The investor needs to be knowledgeable of the franchise company to successfully obtain this loan.

Compared to other options, this offers lower interest rates with longer terms.  However, for this type of loan, lenders review both background information and credit scores.  The documents necessary- personal financial statement, tax returns, and down payment fund information.
4. Franchise Lending Through the Small Business Administration (SBA)
The Small Business Administration (SBA) is another place to look for potential franchise financing. Unlike commercial banks, the SBA does not require an established relationship with their borrower.  This makes it easier and more accessible for small business owners.
Benefits of the SBA program:  They have the resources available to assist franchisees to secure financing at a lower price. Loans are partially guaranteed by the federal government, ensuring that if a borrower defaults on his or her SBA loan, the lender assumes no responsibility.
Due to this guarantee, SBA loans will be inherently less risky for the investor, making the potential buyer eligible for a comfortable loan at a lower rate.  For example, the average rate runs between 5.75-9% APR.  The buyer can choose a repayment term of up to 25 years.
5. A Rollover for Business Startups (ROBS)
Consider withdrawing a franchise financing loan from your retirement account. This can be accessible through a 401K or IRA. A ROBS allows you to invest in your startup business without early withdrawal penalties or taxes. Unlike a business loan or even a 401K, there's no paying back debt or interest.
Business owners who use a ROBS often see higher success rates than those who rely on traditional business financing. Every ROBS is different. That's why it's important to consult with an expert. You can borrow from any retirement fund except the Roth IRA and Roth 401(k) which are not eligible for ROBS.
As an investor, you must have at least $50K in your account.  Providers can charge up to $5K a month plus a 401K administration fee.  This fee of $139 includes assistance filing the IRS form. Franchisees with less than $50K may not be considered for a ROBS loan.
6. Professional Financing Services
Places like the National Business Capital offer franchise loans to a variety of businesses nationwide, no matter what their credit history. However, their financing comes at a cost. Expect higher interest rates on these types of loans than you would a commercial bank loan.  Most franchisees can obtain this loan, but lenders minimize this risk by charging those rates.
Many franchisees will use this type of franchise financing for remodeling, mandatory franchise updates, new location acquisition, and equipment purchases, repairs, and upgrades.
7. Franchise Financing from Friends and Family Loans
With more flexibility than other loans,  borrowing from friends and family can be beneficial. However, asking people who you have a personal relationship with can cause issues. This leaves a bad impression on some people if you ask for a 'handout'.
To avoid any problems, search for an administrative service to manage your loan.  This gives you a professional platform to raise the money and make payments. A third party managing the funds ensures the proper legality to avoid any potential liabilities. The manager makes it easier for people you know to lend money to your business, and also decreases the need for paperwork.
Conclusion
The potential of franchise financing funding increases by involving a professional service to act as the liaison between yourself and the family member/friend. The only qualification – the funds come from your pocket. Loan amounts reach up to $10 million. The interest rate is around 2% and has a one-time origination fee with a repayment term of 1-5 years.
Franchise financing requires thorough research before taking the final step toward investment.  Check out DetailXPerts which has great mobile, eco-friendly auto opportunities available for potential franchisees. Let us help you secure the proper financing.