The Equipment You Need for Your Complete Auto Repair Shop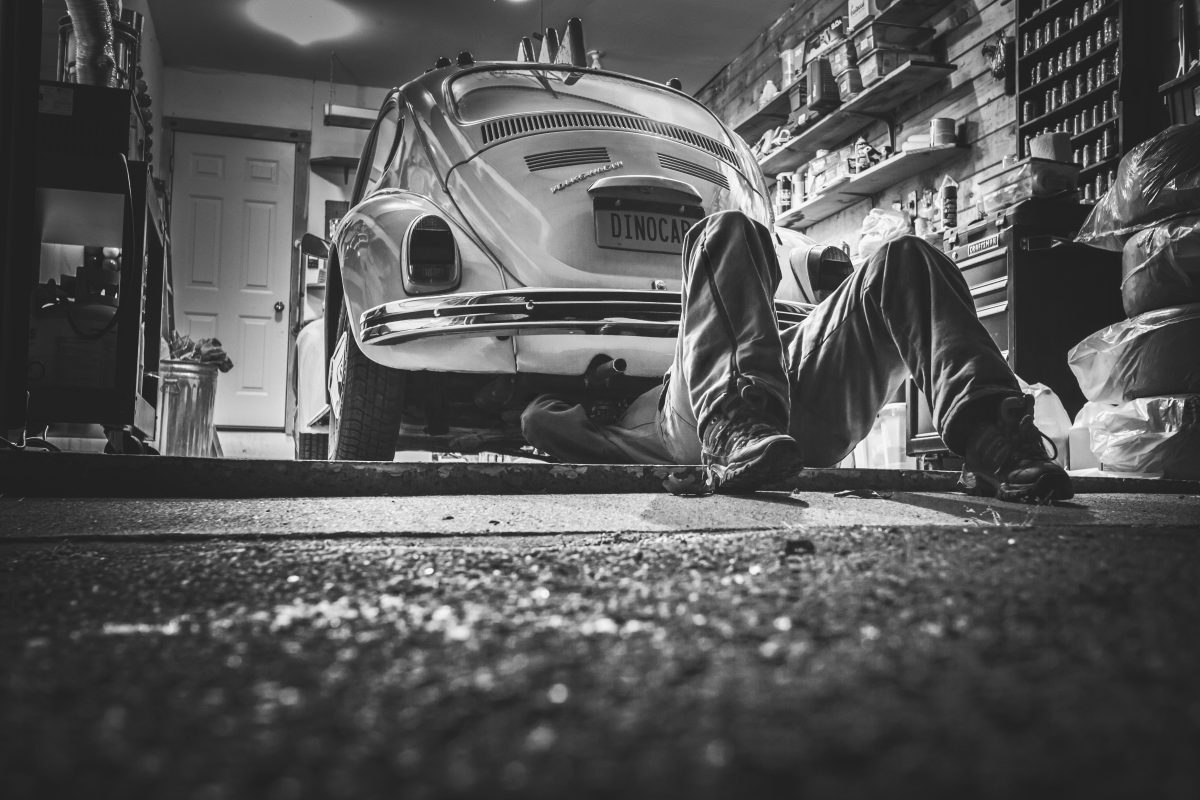 Around 16,000 auto repair shops across the United States generate an annual revenue of $880 billion dollars. This industry continues to grow and is a great investment for seeking entrepreneurs. Although a complete auto repair shop is one of the most profitable businesses in the industry, it requires the most equipment.
Where to Get Equipment for a Complete Auto Repair Shop
To open a complete auto repair shop, it is imperative that you have the right equipment. There are multiple companies that supply the right tools. There are, however, some things to consider when buying the equipment from auto supply companies.
A good business will ensure that you receive all instructions for the equipment you purchase, especially potentially dangerous and heavy machinery. Additionally, companies should also provide the training necessary to safely operate the equipment.
Equipment
1. Air Compressor
An air compressor operates a plethora of tools and equipment in a complete auto repair shop. That is why it is important to buy the right one. Normally, you want a larger compressor somewhere between 60-120 gallons. Besides capacity, there are many other factors that go into purchasing an air compressor such as PSI, pistons needed, horsepower, and cubic feet permit minute.
2. Jacks
All automotive businesses should possess a jack to work underneath a vehicle. For safety reasons, never overlook the quality of a jack and purchase the best on the market. There are over 10,000 injuries involving jacks a year.
3. Oil and Drain Caddy
To be a complete auto repair shop, oil changes are one of the first services to offer. Thus, an oil and drain caddy is a must-have tool for business owners.  It allows storage of the old oil for potential reuse later. Most car oil is refined and recycled to be used for heating oil, asphalt, and more.  Recycling motor oil makes a huge positive impact on the environment by utilizing less resources.
4. Battery Charger/Jumper
While running an auto repair shop, a common issue seems to be dead batteries. When that happens, a charger or jumper will come in handy. Despite its simplicity, it is, nevertheless, a necessity.
In addition, a battery charger/jumper comes with an operation manual for those unfamiliar. Some will even automatically turn off once the dead battery has reached its full charge. However, if you choose not to get a charger, make sure you have jumper cables.
5. Engine Hoist
If you ever plan to work on engines and need to be able to take it apart and rebuild them, you should invest in one of these. This allows you to easily remove the engine of a car without any backbreaking pain. The most important thing about these is to get one that supports the maximum weight for what you will be servicing.
6. Brake Lathe
A brake lathe corrects common problems seen in brake systems, while also expanding their usability. This piece of equipment fixes noise and vibration issues that normally occur in brakes. However, it is important to note that there are 2 types of brake lathes. "On car" brake lathes which mount directly onto the car and "off car" lathes that require the motor to be taken off. Both types work efficiently.
7. Air Conditioning Recovery Machine
For a complete repair shop, air conditioning unit issues are a common occurrence. These machines help recover, recycle, and recharge air conditioning systems of vehicles. Owning one of these machines requires that you keep the equipment up to the Society of Automotive Engineers' standards. Additionally, other equipment to buy to compliment a recovery machine are a thermometer, leak detector, vacuum pump, and a refrigerant identifier.
8. Strut Compressor
A strut compressor is used for replacing strut and working on suspension systems. Having one of these will help your complete repair shop profit. However, these types of machines are dangerous to operate.  For example, improper use of this equipment could cause serious injury and even death.
9. Hydraulic Press
A hydraulic press uses a metallic bed that allows you to place metal materials on it, in order to crush or bend it. Hydraulic presses offer a multitude of uses such as separating rusted parts, straightening bent pieces of metal and compressed oil filters. While these are a bit expensive, they are an important asset that can really speed up repairs in an auto repair shop.
10. Vehicle Lift
 A vehicle lift raises an automobile high in the air, allowing mechanics to work under the vehicle. This is one piece of equipment you need to invest wisely. The average life of a cheaper vehicle lift is about 2 years, and they can be dangerous.
There are many types of vehicle lifts to choose from ranging from two-post to scissor lifts. No matter what lift you chose to use it is important to consider the safety features each lift has to offer.
Conclusion
Overall, there is a lot of major and minor equipment to consider when opening a complete auto repair shop. Safety should be the biggest factor when deciding what equipment to buy.
If opening an auto repair shop does not seem right for you, consider DetailXPerts. We are a professional, eco-friendly auto detailing company that provides all the equipment needed to open your business. In addition, we train each franchise owner one-on-one to guide them to success.
Interested in exploring the unique franchise opportunity that DetailXPerts offers? Sign up for our monthly newsletter to stay updated on all things franchise!