Press Release: A Well-Deserved Business Retreat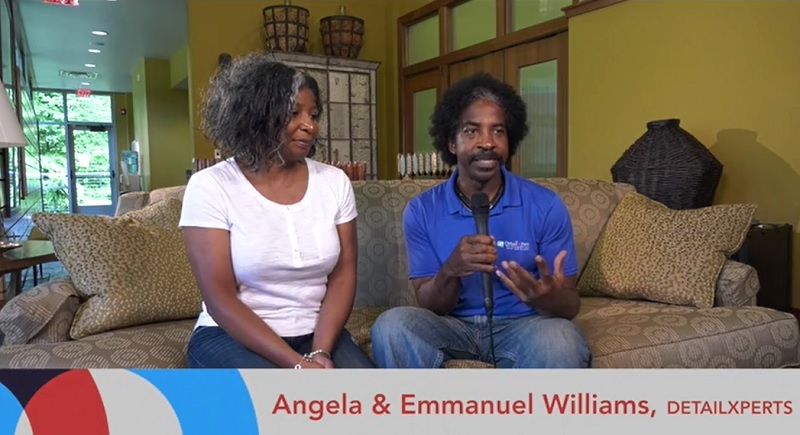 On May 3 this year DetailXPerts Franchise won the prestigious title a Michigan 50 Company to Watch awardee. Michigan Celebrates Small Business organized a splendid gala to honor its awardees. The beautiful event took place at the Lansing Center in Lansing, MI. All Michigan 50 Companies to Watch awardees received a special invitation to a business retreat as a compliment to their achievements.
About the Business Retreat
The business retreat for the MI 50 to Watch executives was hosted by the Ed Lowe Foundation, one of Michigan's awards program's founding organizations. The Ed Lowe's Companies to Watch retreat is part of their entrepreneurship program to help and support second-stage companies. These are growth-oriented companies that have gone beyond start-up level but have not reached maturity yet. The purpose of this business retreat is to enable "entrepreneurs to step away from daily distractions and focus instead on future growth" while pushing participants out of their comfort zones.
DetailXPerts on Ed Lowe's Business Retreat
The Edward Lowe Foundation offers this program exclusively to companies who have won the coveted award. Being one of these companies for 2018, DetailXPerts Franchise received the chance to take part in this year's edition. The company's executive duo Emmanuel and Angela Williams visited Big Rock Valley, where the business retreat took place. There they spent time around other entrepreneurs, sharing experiences and ideas. Here's what DetailXPerts' President shares:
What we enjoyed most is that opportunity to just "shut it down". Total mindfulness to totally focus on why we're here today and how we can get from step A to step B."
Other participants in the program also shared their feedback on the retreat. In fact, here's a short testimonial video to give you a better idea about it:
In a nutshell, the retreat at Big Rock Valley gave DetailXPerts a new positive outlook to its future. The vibe of the place, the skilled instructors, and the overall business leadership atmosphere recharged us and assured us that nothing but success lies ahead!
Interested in exploring the unique franchise opportunity that DetailXPerts offers? Sign up for our monthly newsletter to stay updated on all things franchise. We offer great training and assistance to our franchisees.