Press Release: A Year of Successful Business Transition for DetailXPerts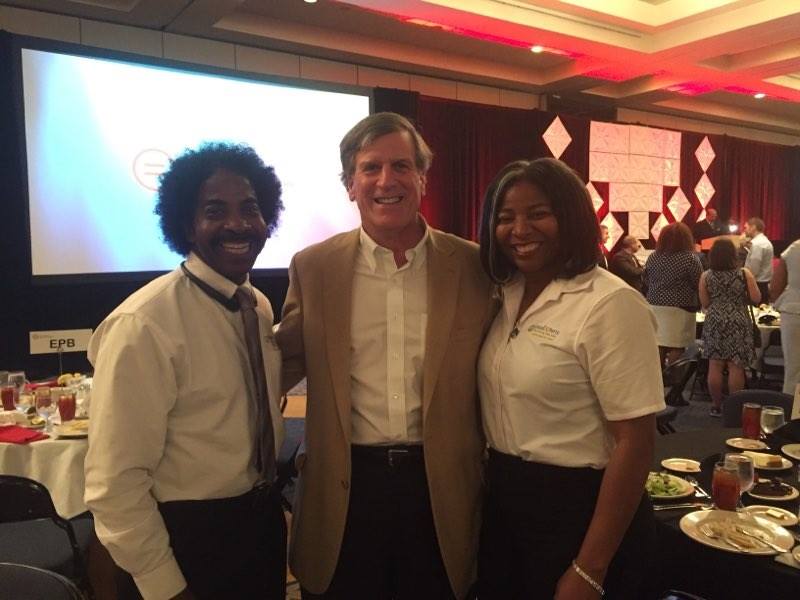 In more ways than one, DetailXPerts underwent several business transition in 2018 that made us stronger as a whole. We've had victories, challenges, and struggles just like any other business. We won two prestigious awards, the Michigan 50 Companies to Watch award and the Chattanooga Innovation and Technology Award, both boosting our presence locally and abroad. Our top executives went to the entrepreneur retreat exclusively for Michigan 50 Companies to Watch winners. There, they had the chance to just shut it down, do total mindfulness, and focus on why they're there and how to get from point A to point B. Not to mention the opportunity of learning from the instructor and fellow entrepreneurs.
Here's a short testimonial video about the retreat:
https://www.facebook.com/DetailXPerts/videos/1148488341967346/
Business Transitions in Franchising and Marketing
We also welcomed two new franchisees, Patty and Tony. Patty owns DetailXPerts of Puget Sound, while Tony will soon be launching his very own detailing business in Amarillo, Texas. They are now enjoying the company's recent developments – the production of video and marketing materials, such as new templates and specials, and updating and optimization of SMM strategies.
DetailXPerts has been blessed with business transitions that ensure our success in 2019 and beyond. As a way of thanking everyone who has made those business transitions possible, we decided to interview Ms. Angela Williams, our Chief Operating Officer, where she shares valuable tips and insights.
Interview with Angela Williams, DetailXPerts' Chief Operating Officer
Question: 2018 has been a year of successes in terms of awards. How have the Michigan 50 Companies to Watch and the Chattanooga Innovation and Technology awards impacted the business?
Answer: I guess it has impacted the business in a number of ways. It's just a pride of achievement for everybody that is associated with the organization. It has also propelled us to think of more innovative and creative ways to continue to advance our cause. As you know, our mission is to provide job opportunities to individuals who normally would not have the opportunity to have such a business. Of course, we're continuing to move forward with our drive for preserving natural resources and conserving water and not polluting the environment any further.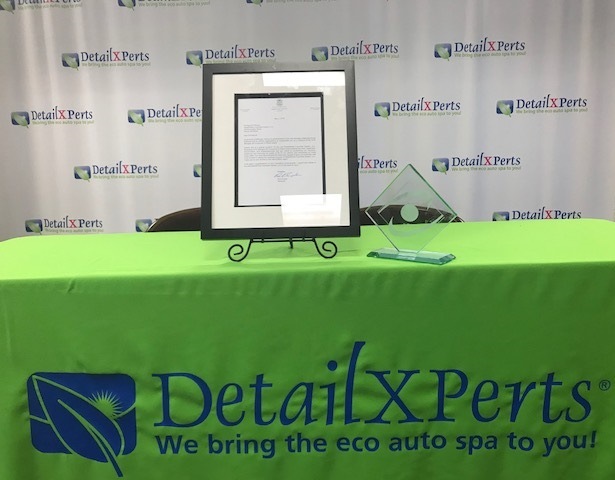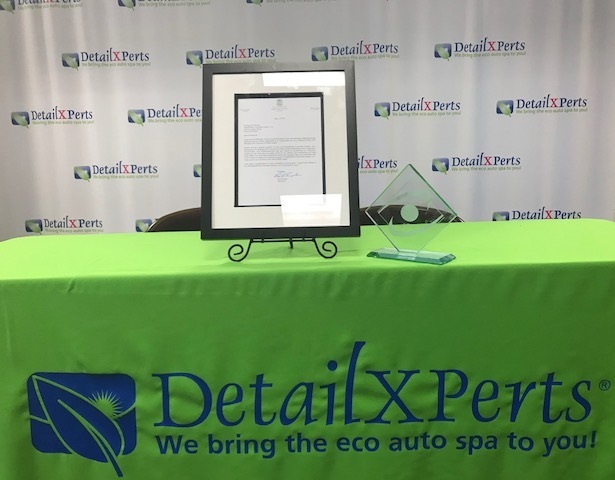 Q: On the marketing side of things, what changes were made? What do you think could you have done better at?
A: We've received awards in the past, but we've never made it outwardly focused. They were all internally celebrated and we continued to move forward. This is one example of using a marketing platform such as these two to continue our marketing efforts. From another marketing standpoint, it made us focus on our individual customers. We needed to make sure our marketing efforts reach specifically these customers.
Explicitly, I refer to the type of franchise owner that is most likely to excel, based on environmental situations in his or her area. Our marketing now focuses more on territories that are prone to excite about positive environmental impact. In other words, areas that have lots of environmental legislation. For example, California. Another example is Texas. These are areas that are usually on the top of the list when we speak about environmental concerns. So, then, we target franchise owners in these specific areas.
Recent Developments
Q: Do we have recent developments that you would like to share, e.g., new technology or new franchisees?
A: We're currently in deliberation in expanding more internationally. We're focusing particularly on China. We just came back from a trip to China, where we were one of the delegates of the City of Lansing's Mayor. We represented the innovation standpoint. So from that viewpoint, we're focusing more on sharing our brand internationally.
We'll be heading to Brazil in March 2019 as we partner with a potential joint venture there. We'll aim at establishing a mutually beneficial business partnership that will offer DetailXPerts' services in the Brazilian market. And later in the year, we'll be heading to France.
We also have two new franchise owners – Patty, who owns DetailXPerts of Puget Sound, and Tony, who is in Amarillo, Texas.
Q: Do you have plans of expanding in other Asian countries?
A: We are having a lot of conversations about different markets. As we expand, we're trying to figure out what the biggest markets, that we can hit to make the biggest impact possible, would be. This proper planning will give us a chance to further our dream focus. The exciting part about it is figuring out how we can roll out internationally. It's a lot different than how we rolled out in the US. The more economical it is to get in the business, the more economical it can be for customers to use the service.
Challenges and Struggles
Q: What challenges and struggles did DetailXPerts face in 2018?
A: For every business, there are ups and downs and we're no exception. We had to make adjustments with our resources and staffing in some situations. But, it's really one of those things that make us focus on this as entrepreneurs. You face these challenges and struggles head on and you continue to press through. For example, the economic markets are starting to tighten a bit, which is definitely impacting the ability of new franchise owners to start up.
Additionally, take a look at the challenges of environmental legislation in some areas, California in particular. It makes it even harder for franchise owners to get started. This is due to the regulations and requirements that are associated with starting a business such as ours. California requires that each of our businesses gets a car wash permit. It's actually been a requirement for a number of years. This process is pretty rigorous and it also requires these startups to get bonding to even start their business.
Q: Your most important tip for startups and transitioning businesses?
A: I'd say the most important thing is to come up with a plan. Then, execute on that plan, make adjustments when you have to, and, no matter what, don't quit. We all face situations that make us put our head down in despair and go sit in a corner and decide that we can't go on anymore. But that's not what we've chosen to do, ever. And, in spite of opposition and people attacking you personally and the brand as a whole, you continue to press through no matter what.
Market Position
Q: What strengths and opportunities do we have to grow our share of the market?
A: Our clients love us and we have a great following when it comes to our brand ambassadors. They continue to press it forward, recommend our business, give us rave reviews, and continue to use the service.
Q: Did we reach our financial goals this year?
A: We reached some financial goals, others we did not. The exciting part about financial goals is that you get the opportunity to evaluate them over again. When necessary, you make adjustments. So, we tried some adjustments this year, but in more ways than one we continue to have a great profit margin for the system. Moreover, we continue to get market share throughout the franchise network.
2018 was, indeed, a year of successful business transitions for us. And with our top executives leading the way, there will be more business transitions and more successes in the years to come.
Interested in exploring the unique franchise opportunity that DetailXPerts offers? Sign up for our monthly newsletter to stay updated on all things franchise.