7 Factors That Will Determine Your Car Wash Success or Failure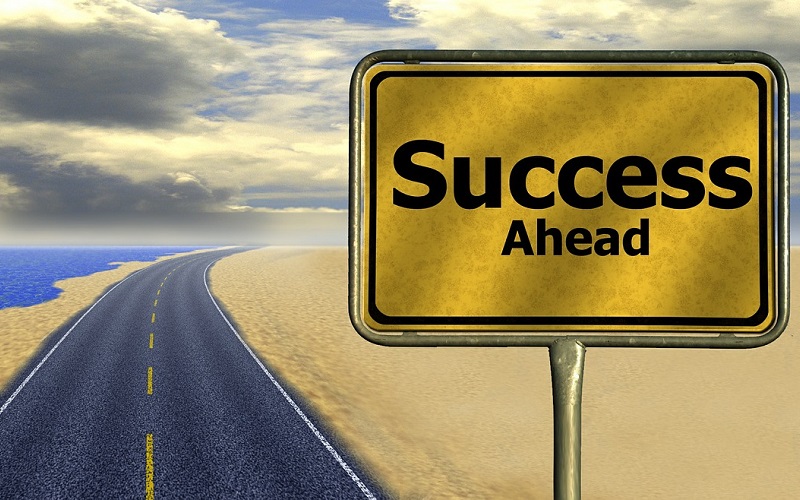 As a new entrepreneur, you are undoubtedly concerned about your car wash success. You have invested money on your new business because you believe it will provide you with a stable source of income for years to come. However, car wash success can never be achieved overnight, especially in today's business world, where the holistic approach is very important. Everything you do, from planning to operations to marketing, should work together to achieve one goal.
It's very much like the human body. With legs alone, you cannot finish a race. But with the brain, heart, arms, torso, etc. working harmoniously, you can – and even win that race! So, how can you make your car wash succeed? Read on.
Car Wash Success: 7 Factors to Consider
1. Advanced Technology
Providing topnotch customer service begins with having the right modern tools and equipment that will allow you to work more efficiently. For example, investing in an excellent steam cleaner will help you save water and clean faster at half the time. It's because steam lifts up dirt, so there's no need to scrub. All you have to do is mop up the dirt with a microfiber towel. The result? Dirt-free surfaces without soap scum.
Giving your customers topnotch results every time all the time will most likely turn them into brand ambassadors who will spread the word about your awesome technology.
2. Integrated Marketing Communications
To ensure car wash success, you need to be visible anywhere your target customers are. This is why we have always recommended integrated marketing communications. The term may sound too technical and too pricey, but in reality, it can save you a lot of money. How? It's because you can use the same materials across different platforms. For example, a simple video of your company event can be shared on your website and social media channels. Photos from the same company event can be used for flyers, print ads, and magazines. Take note, however, that you should change the captions or descriptions to avoid duplicate content.
This way, you convey the same message to all your target customers.
Here's a good example of a well-planned and executed integrated marketing communications.
Yes, the most popular soda brand tweaked its label – and made sure that change was seen everywhere – social media, billboards, and print ads. The result was a huge increase in social media exposure and sales in a country where the soda brand was not getting enough attention from the younger generation prior to the campaign.
Employing this tactic might cost you more initially, but done right, the benefits and savings you will gain for a long time will contribute to your car wash success.
3. Employee Programs
Yelp. Pixar. Airbnb. These are just three companies that are known for their good employee programs. They provide free training for all employees and promote deserving individuals. They encourage teamwork and employ an open door policy where employees can communicate their thoughts and grievances to their superiors.
"But I'm too small a business to create such a program," you say? You do not have to go all out like the above-mentioned companies. For example, why not empower your more seasoned technicians to train the new ones? This way, you'll be encouraging rapport and a helpful company culture.
Treat your employees well and they'll repay you by providing your customers with utmost satisfaction.
4. Superb Customer Service
Gone are the days when customers were loyal to a particular brand or product. Well, with so many different brands out there, people can easily switch to the one where they always receive the best customer experience. So, make sure your employees get expert training on this aspect. And don't forget that you are their role model. Don't tell. Show them how. Create customer profiles so you remember their name, type and brand of their vehicle, along with their preferences. Greet them on special occasions, engage in small chitchat while they're in your car wash, and so on.
5. Hire Based on Attitude
In one of our interviews with Ms. Angela Williams, DetailXPerts' COO and President, we asked her how she hires employees. We remember her saying, "I hire based on attitude, not skills."
Skills can be learned. What's the use of hiring an expert technician if he's too big-headed to accept mistakes, work with a team, or comply with the company's rules and regulations?
6. Set High Standards
This all starts with you. Communicate your goals and expectations clearly. For example, if your company's goal is to provide excellent car washing, then show them how an excellently cleaned vehicle looks like, from top to bottom.
Have your senior technicians train and monitor their work until they can do it on their own. Praise and reward excellent work but do not let poor performance slide.
7. Be Flexible
Sometimes, no matter how well-planned your business is, things just don't turn out right. You didn't reach your financial goal last year? Never give up. Allow a little flexibility. Tweak your plans and resources. Maybe you can reschedule the purchase of a new equipment? Or maybe you can decrease the number of employees?
Car wash success cannot be achieved overnight. But the tips above can hopefully help you obtain the goals you have set. Keep on looking at the bright side of things, treat both your employees and customers well, provide topnotch services with the use of advanced technology and be flexible enough to change, if necessary.
Now, if you'd like to ensure car wash success, why not join an established international car wash franchise like DetailXPerts? We provide solid training and help our franchisees every step of the way, so they achieve their much desired and deserved car wash success.
Interested in exploring the unique franchise opportunity that DetailXPerts offers? Contact us or sign up for our monthly newsletter to stay updated on all things franchise!