6 Reasons Not to Focus on Cost When Starting a Car Wash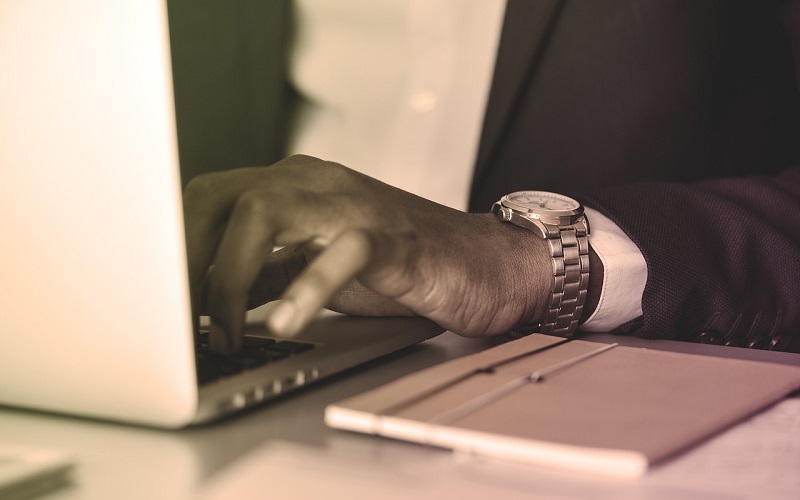 When thinking of starting a car wash franchise, some people focus on costs, from initial fees to recurring fees. The question is, should the cost to start a car wash be the primary determinant? Below are six reasons why you should not focus on cost when starting a car wash business.
Why the Cost to Start a Car Wash Should Not Be the Primary Determinant
1. Quality Comes with a Hefty Price Tag
There are car wash franchises and there are car wash franchises. But what sets the best apart from the rest is their adherence to quality. Yes, for them, it's quality above anything else.
They only use top quality tools, materials, and equipment to ensure superior services. As they say, a carpenter is only as good as his tools. No matter how capable he is, a carpenter can only do so much with a rusty saw or low quality wood. Similarly, a car wash technician can only do so much with a hose, a couple of pails, and some rags. But give a good technician everything he needs to clean a car to showroom shiny levels and he will. Besides, quality tools and equipment, used properly, can last a long time. That can make up for the cost to start a car wash in the long run.
2. A Proven Model Crushes It
A reputable car wash franchise invested a lot of time, money, and effort to create their proven model. It took them years to develop the process; a process that went through several trials, critiqued by management and staff, reviewed and rated by customers. This, they'll be handing to you in a silver platter.
This means you do not have to go through the same journey as they did, but still enjoy the rewards brought about by their proven and tested method.
3. Franchise Value
You just saw a franchise offering a super low cost to start a car wash. Should this entice you?
The offer might seem too sweet to pass up, but here are some things you must seriously consider. What's the real value of the franchise? Is it growing steadily? Is it sustainable? How innovative is its concept? And if it is, indeed, innovative, is there a market for it? Do people need that innovation or is it just another passing fancy?
Assessing a franchise's real value is the first step towards a profitable business, so do your best to ask the questions above to the franchisor you are considering.
4. Brand Recognition
What makes more people buy Apple than other gadget brands? It's because to its fans, Apple is a brand they can trust. So anywhere their fans are, if they want to buy the latest Apple gadget, they simply look for stores that display its famous logo. Yes, you can say it is a brand with a steady and loyal customer base.
Joining a popular and trusted car wash franchise gives you that advantage, too. It already has an established customer base that will easily recognize the brand's logo wherever they are. They believe that you, as a franchisee, can deliver the same excellent services.
However, like Apple, reputable car wash franchises spend premium to maintain their equity and reputation. They know that seemingly simple missteps can doom their brand and lay waste to years of hard work. They are aware that an irate customer spreading bad publicity about a franchise's service can gain more traction than the positive reviews from hundreds of happy customers. In this day and age of social media, a viral video or story of a single bad incident can spread like wildfire and cause irreparable damage to the brand.
5. You Get All the Support You Need
Another staple of successful franchises is their ability to provide continuous support to their franchisees. After all, the franchisor-franchisee relationship should not end upon the purchase of a franchise. Unfortunately, some franchises do not see it this way and would lend you very little help once you get started with the business.
Although a well-run franchise will have documented processes and stable systems that function as a Franchise in a Box, ready to run upon launch, many business owners need training and hand-holding during the first few months of operation. This is especially true for new or first-time franchisees who see the car wash business as a profitable investment.
Management and staff training are normally provided as well as assistance in finding a location for your car wash and hiring additional personnel. During operations, a franchise should also provide guidance on business operations and provide development through seminars, newsletters, and other training mediums.
6. Stability and a Better Chance to Earn Revenue
Last but not least, the cost to start a car wash should be rooted in the profitability of the business. As shown in the previous five reasons, a great franchise may cost more than an average one due to the higher level of their brand, the completeness of their process, the quality of the supplied equipment, and the amount of support given.
These qualities all contribute to the stability of the franchise and its ability to provide you the best and fastest way to achieve a good return on investment (ROI). As the business financer, the time it takes to get back your invested amount or the percentage of return is very important. Once you have earned back your investment, this will pinpoint the start of actual earnings.
A business is an investment and as such, takes time to mature before you can harvest the rewards. An established franchise will be there  to support you and help you grow your business. Focusing on value instead of the cost to start a car wash franchise will be beneficial to you and your business in the long run. You will have a car wash that people love, trust, and return to each time they need their cars cleaned. In turn, you will have more profits you can use to pay your employees better or open another car wash.
Want to have a car wash that people love and trust? Join us as a franchisee!
Interested in exploring the unique franchise opportunity that DetailXPerts offers? Sign up for our monthly newsletter to stay updated on all things franchise. We offer great training and assistance to our franchisees.