5 Car Leasing Franchise Businesses to Consider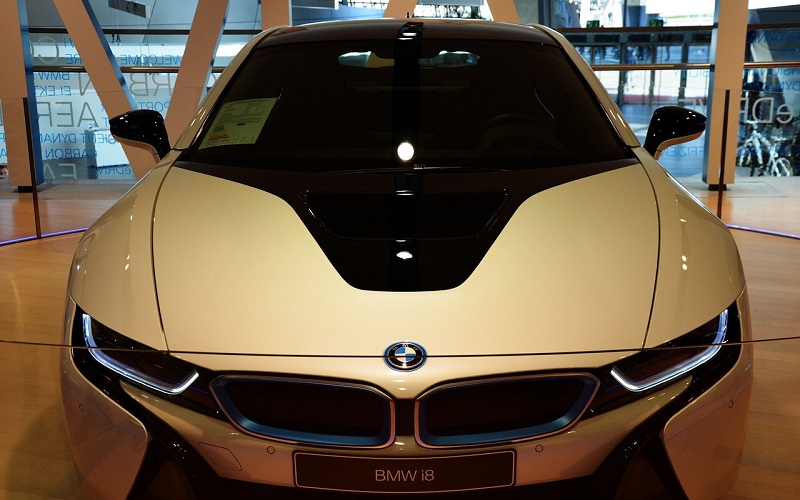 Are you considering joining the car leasing industry? It's a good opportunity to leverage. However, it may require enormous initial investment that you may not have available at the moment. What to do? Why not find out if a car leasing franchise would do? Here are five opportunities to explore, in no particular order.
Why Join a Car Leasing Franchise?
More and more people, from millennials to baby boomers, are now preferring leasing to purchasing a vehicle due to its many advantages. Experts predict that the car leasing market in the US will continue to grow at a CAGR of 2.57% up till 2021. One driver of this trend is the constantly increasing price of new vehicles, which makes buying a car out of reach for about 48% of the middle-class population. On the other hand, leasing a car or a truck requires lower monthly payments, allows people to have a new car every five years or so, and involves no maintenance fees. When the lease ends, lessees simply return the vehicle keys. As you can see, the car leasing market shows some promising signs and joining a car leasing franchise may be a good opportunity to explore.
5 Car Leasing Franchise Options to Consider
1. Green Motion
Green Motion is an award-winning global van and car leasing franchise, which was established in the United Kingdom in 2007. It operates in 26 countries, including the USA. It leases greener vehicles that help reduce CO2 emissions and improve fuel economy.
In the US, Green Motion offers state franchises, with individual franchises available in every state. Initial start-up cost is a bit above $41,800 and a minimum personal investment of 40% – 60% for a standard location. Green Motion offers a full range of training services specifically developed to meet the various demands of modern consumers.
2. Maxi Lease
Maxi-lease is a car and van leasing franchise that started as a retailer of performance car accessories in 1979. Its franchise package costs $45,000 that includes the franchise fee, three-week training, set-up, and shop fittings. Franchisees are able to provide their clients with a wide array of vehicles for lease at competitive prices.
The company boasts of established relationships with manufacturers, years of experience and significant buying power.
3. Hertz
This American car rental company operates under Hertz Corporation and includes Hertz Rent-a-car and Hertz Truck & Van Rental. It requires a net worth of $500,000 and liquid capital of at least $150,000. The initial franchise fee is determined by location, demographic, desired fleet size, and other considerations.
The company started a global hybrid rental program where they rent out fuel-efficient vehicles like Toyota Prius, Buick LaCrosse, and Hyundai Sonata among others.
4. Motor Republic
Launched as a franchise in 2018, Motor Republic provides its customers with a wide array of vehicles for lease at fantastic prices. It offers a low overhead business because everything you need to start is already in place at the Head Office. Franchise fee is about $24,000. As a franchisee, you will receive training and support and manage your own exclusive area.
5. Practical Car & Van Rental
Practical offers economic car and van rentals. It has 150 locations across UK and 3,000 vehicles in its fleet. The initial franchise fee is $9,000 & $12,000, dependent on your area's size and demographic. Ongoing system fee is 6% of rental income and creative marketing fee is at 2%.
If you have an existing business and you want to offer Practical as an add-on, you need to have a $19,000 working capital. On the other hand, free-standing sites may require a $90,000 investment.
A car leasing franchise, with its low-entry barrier and easier setup, can be a viable business opportunity for anyone seeking to start an automotive business. But if you feel this is not the right business for you, why not explore the DetailXPerts home-based franchise opportunity? Because we are a leader in the car detailing business industry, you'll be joining a recognized brand that people have come to love and trust. We provide training and guidance until we're sure you can make it on your own.
Interested in exploring the unique franchise opportunity that DetailXPerts offers? Sign up for our monthly newsletter to stay updated on all things franchise.