5 Benefits of Joining a Franchise Forum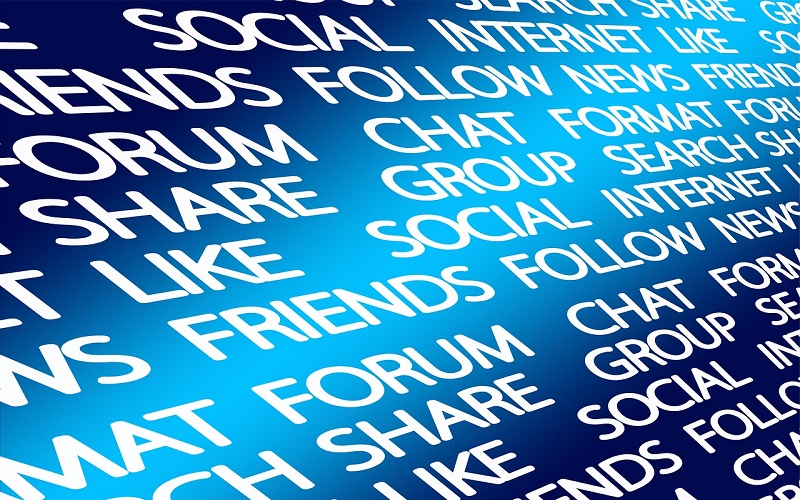 Joining a franchise is one of the best ways to start a business. As a franchisor, we typically advise existing and would-be franchisees to join a franchise forum. Why? Read on and find out.
Benefits of Joining a Franchise Forum
1. Keep Abreast with the Latest Franchise News
The world of franchising continuously evolves. There's something new every day – new products and services, updated regulations, latest tips – which you can benefit from. The Michigan Franchise Forum, for example, gives you updates on the state of franchising and business opportunities in Michigan. It also offers web-based seminars where you can learn about different earning opportunities right from the comfort of your home.
Additionally, vendors and business partners also place particular importance in franchise forums to share their latest innovations and products knowing that every forum member is a possible customer. So, if you want to be up-to-date with franchise news, joining a franchise forum can help tremendously.
2. Learn Best Practices
Knowledgeable business owners understand the role franchise forums play when it comes to establishing authority in their specific niche and promoting their products or services. They use these forums as a platform to provide best practices and business tips and narrate their deep knowledge on specific niche topics as a way to show their expertise.
This, in turn, gives the impression that the business owner is a trusted advisor. This image gives him credibility and a top of mind advantage among the forum members.
The infusion and sharing of knowledge from business owners will ultimately benefit all forum members and will provide valuable information for franchise research. Knowing which processes work before you launch your business will also save you time, effort and money.
3. Get Valuable Vendor Recommendations
Franchise forum membership also makes you privy to member recommendations of vendors and their products or services. If you are actively looking for a vendor, hearing the pros and cons from members who have actually done business with them will be very valuable. It's a good idea to listen to vendor sales pitches then conduct your own research to verify their claims.
It is highly recommended for franchise owners to gather every information on a particular vendor before deciding to do business with them. The recommendations and reviews from forums are mostly unbiased. It's because they are only sharing their personal experience, not driven or influenced by vendor salesmanship.
4. Share Experience and Advice
A forum is a venue where every member can communicate with everyone else in the network. For example, a member can post positive recommendations or scathing reviews of detailing tools. Or just contemplate on what being a franchise owner is like. The ensuing discussion will provide valuable insights from the personal experience of forum members. These conversations are "stored" in threads and can be accessed by any member.
The forum can also be an effective avenue to ask questions pertaining to your business. For example, if you are a franchise owner, you can consult the members on any matter regarding your business, such as how to get a franchise lawyer or which bank offers the best business account terms.
5. The Franchise Forum Network
An active forum will have thousands of members with varying degrees of business experience and background. Some may be new and seek a reliable franchise partner or vendor. Some may be industry leaders who can be a valuable influencer. The diversity of franchise forum members will make it your while to connect and network with as many forum members as you can.
Participating in forum discussions is a good way to make yourself known to the community and will also allow you to identify members who might contribute to your business. The connection with forum members will translate outside of the franchise forum and could lead to business meetups and partnerships.
Before, for you to have a diverse network of business people, you would need to attend dozens of franchise fairs, business expos, events, and parties. You would then need to approach and introduce yourself to every person you meet, a veritable nightmare for reclusive people. Now, using the internet, you can join online forums and virtually meet everyone from the comfort of your home.
In Conclusion
Franchise forums can be a great source of business knowledge and information even if you are not a franchise owner yet. The mix of personal experience, marketing from competing vendor campaigns and honest to goodness recommendations will provide you with a unique resource to make informed business decisions. Then, of course, you can always seek the help of a franchise consultant to complete the picture for you.
If you are looking for a resource that specifically focuses on the car wash industry, you can search for and join some car detailing forums. At DetailXPerts, we have our own, internal franchise forum as part of our franchise support program. In it our franchise owners are encouraged to ask all types of questions (business development, marketing, technical, etc.), share experiences and ideas, and give and get encouragement and advice.
Interested in exploring the unique franchise opportunity that DetailXPerts offers? Sign up for our monthly newsletter to stay updated on all things franchise.