Press Release: New Auto Detailing Business in Amarillo, TX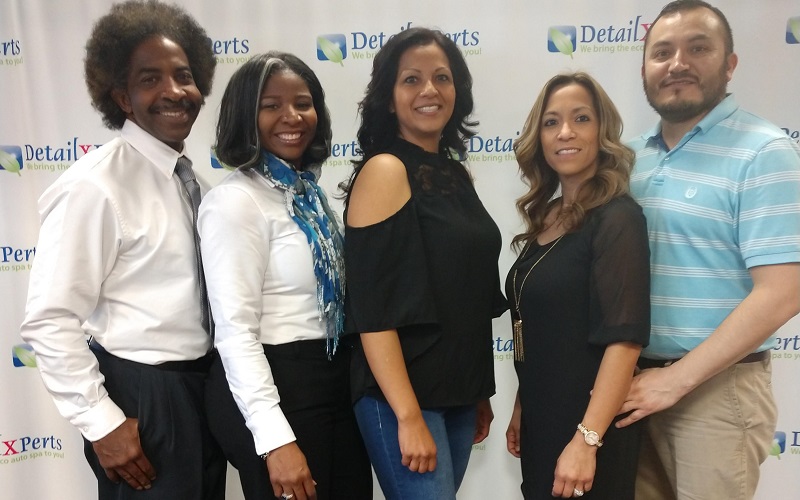 Amarillo, TX, has a new auto detailing business in town. DetailXPerts' latest franchise owner, Tony Armijo, cut the ribbon to mark the official start of his business this week. With a Bachelor of Science degree from West Texas A&M University, 4 years in the Army, and 20+ years of engineering experience under his belt, he is ready to embrace his next big challenge.
Why Own a Business?
Tony has 2 major reasons. Namely, those are:
1. Leaving a Legacy
No matter how wonderful the company you're currently working for is, there's not much left for you when your paths separate. You can dedicate your best years of service and leave part of yourself at it. But, really, there's very little to show for it. Having realized this, Mr. Armijo decided it was about time for him to start something of his own. Something, that will leave a legacy well beyond his current career.
2. Utilizing Skills
4 years in the Army taught Tony not only about discipline, following a regimented process, and attention to detail. On the contrary, they helped him develop unique leadership skills. Those focused on sharing ideas and promoting other leaders amongst his ranks. Yet, he has not been able to exercise these skills and the mentality they go with as much as he would have liked. Now, he is confident that he will be able to put them into play. Doing so will benefit all parties involved in his DetailXPerts auto detailing business – employees, clients, business partners, vendors, etc.
Building an Auto Detailing Business While Keeping Current Occupation
Yes, it is possible. And it was the only criterion that Armijo had in mind while looking at dozens and dozens of franchise options. Indeed, it was not even that important for him to find a low-cost franchise for veterans like himself. He even attended a franchise expo, hoping to narrow down his choices. However, he came out of it with even more questions. Finally, while working with a franchise consultant, he was able to streamline the process of selecting the most suitable franchise opportunities for him. Eventually, this led him to DetailXPerts' auto detailing business.
The Amarillo franchise's owner is keen on keeping his current occupation not only because he is enjoying it, but also because he feels it can foster the development of his own business, utilizing his network of existing and future relationships. Moreover, it provides him with a safety cushion.
Part of my decision to join the DetailXPerts family was based on the fact that Emmanuel and Angela have made it possible to do both at the same time.
To many, though, the question stays, "How is this possible?"
Strong Hiring Decisions
This is exactly what Tony is counting on to guarantee the success of his franchise while keeping his employment. He is confident he will be able to build a strong, dependable team of employees that will know just what to do and how to provide the quality professional services that DetailXPerts' clients expect.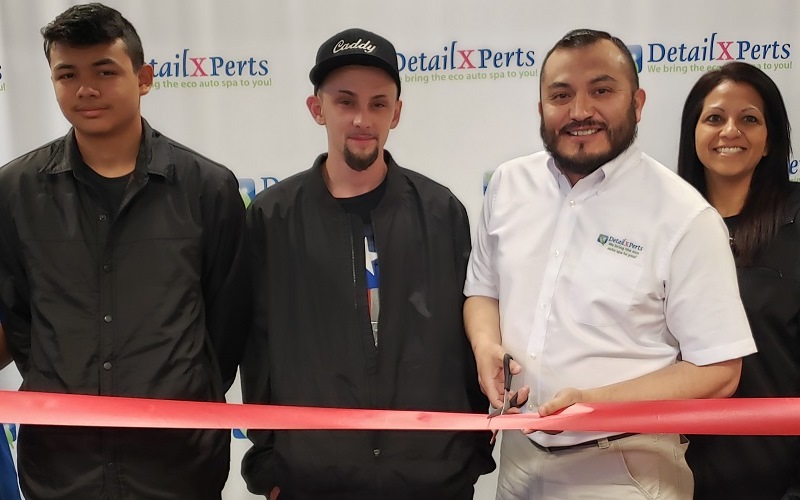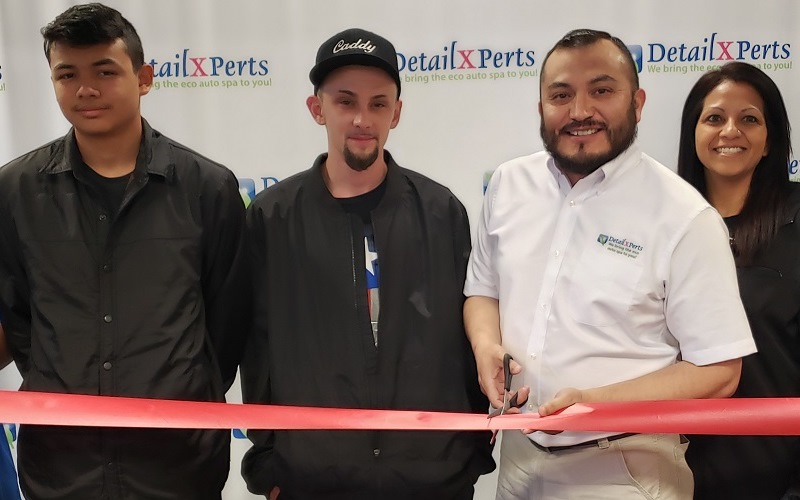 Serving Amarillo
DetailXPerts of Amarillo, TX will specialize in serving automobiles of all types and sizes, giving vehicle owners, fleets, and dealerships the ultimate detailing experience. Other lines of business will include vans, motorcycles, boats, trucks, RVs, and more. Thanks to the franchise's innovative eco-friendly steam technology, Tony and his team hope to contribute significantly to improving the drought that the area has been undergoing in recent years. The eco concept is so unique that they can't wait to officially close the franchise training session and get the "crew out to demonstrate this product to clients", as Tony points out.
Armijo is setting challenging, yet achievable goals for his new auto detailing business. His short-term plan includes getting 5 business clients in the first 3 months. Long-term, he sees expansion in nearby Lubbock community. To help him achieve his ambitions, Rachel Galvan joins his team as Business Development Manager.
Contemplating on the difference between being a business owner and an employee, Tony feels reignited with thoughts of success. In his own words,
I have not felt as engaged in anything as I am today for several years. I love new opportunities to learn and test myself and pursuing this business has given me a sense of proving to myself once again, that I can meet this challenge and dedicate the spirit and time that it demands to build something meaningful.
His advice to anyone looking into franchise opportunities is "to be patient with the process and follow the plan that has been established". After all, this is exactly why entrepreneurs prefer the franchise model – so that they don't have to reinvent the wheel. Indeed, an ideal franchisee knows (s)he is in this type of business to "follow a proven process that gives positive results".
DetailXPerts of Amarillo, TX is ready to serve all vehicle owners, fleets, dealerships, and other businesses in Randall and Potter County. Special rates and long-term contracts are available upon inquiry. You can easily reach them at 806-731-0087 and schedule a free demo. Or, go to their website for more info: www.detailxperts.net/amarillo.
Interested in exploring the unique franchise opportunity that DetailXPerts offers? Get started by checking out our green franchise application process. Or, sign up for our monthly newsletter to stay updated on all things franchise!