Mobile Detailing Business: Is It a Good Career Option for New College Graduates?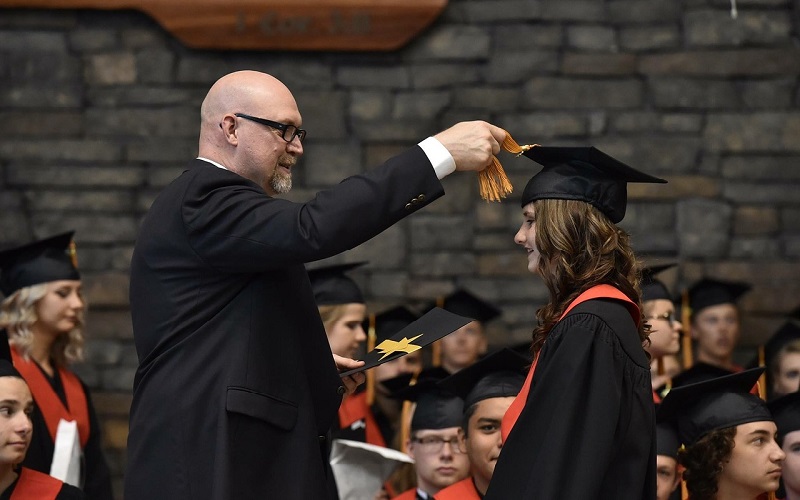 You're almost there. You'll be receiving your diploma soon. But unlike some graduates, becoming an employee after graduation isn't up your alley. So, you explore your career options. One of the options that caught your attention is entrepreneurship. Hmm, looks good – as entrepreneurship will allow you to earn more while still having the freedom to work when you want. How about a mobile detailing business?
Why should a young and energetic new graduate like you consider a mobile detailing business? Does it pass criteria of a viable business idea? Read on and find out.
Why a Mobile Detailing Business Is a Good Career Option for You
First-hand Knowledge of Your Biggest Target Market
You're a millennial – the most tech-savvy and the largest demographic of all. And here's a thing to consider – among the demographics that are most interested in anything automotive are millennials like yourself. Gone are the days when millennials were considered "chicken littles" of the automotive industry. Today, the generation you belong to has matured and is now ready to buy – and take care of their cars. As a Forbes article states, "Millennials were responsible for all new-vehicle sales growth in North America during the first quarter of 2018."
And because you speak the lingo of your generation (acronyms like FOMO or YOLO may faze older generations but not you), you can connect with other millennials easily. You can relate to their day-to-day lives. You know what questions to ask – what sparks their interest, what makes them tick when it comes to taking care of their prized possession.
Awareness of the Latest Marketing Strategies and Social Media Trends
Ask older marketers and they might tell you that marketing to millennials is not that easy. You're digital natives. You practically grew with computers at home. You know the internet so well, you can't be easily lured by the ads you see. You're very skeptical of the products or services being advertised.
You know that conventional marketing wouldn't work on your generation. You're aware of relationship-based marketing, Search Engine Optimization, Social Media Marketing, Content Marketing, and similar terms that would leave older business owners grasping at straws.
You know how powerful social media is. A single post from a social media influencer can go viral in just a matter of hours. You are aware that reviews from unsatisfied consumers can break a business.
More Time to Dedicate to Your Business
For your mobile auto detailing business to succeed, you need to spend a huge amount of time. Sure, you're done defining your target market, but that is just the tip of the iceberg.
There's a lot of paperwork to be done, from writing a business plan to signing contracts. You'll need to create systems for the different aspects of your mobile detailing business to facilitate processes. You need to ensure topnotch employee performance by providing proper training and support.
Your advantage?
Assuming that you're still single or just starting to raise a family, you'll have the time required to complete your business setup, work on and learn more about your mobile detailing business.
Rich Network of Fellow Alumni
Isn't the last year of college the best? Although your swamped with term papers, projects, reports and similar stuff, this is the time when you form stronger relationships with your classmates. The long hours of working together on a project makes you closer to your group mates. You learn more about them, their preferences, their dislikes, their families, their other friends, etc.
This gives you a network you can tap into when you start your mobile detailing business. They can form your initial customer base. And if you provide great services, they'll be the first ones to spread the good word about you.
Of course, starting a mobile detailing business when you just graduated from college comes with its set of challenges, too. Challenges that when properly addressed, can prove to be beneficial to your business as well.
Entrepreneurship Challenges for Graduates
Lack of Funds
Most new graduates lack the necessary funds to start a new business. In fact, some of you might still be paying off your college debts long after you graduate.
One of the possible solutions for this is to join a franchise that requires low capital and offers advice on where and how to get the funds you need to get started.
Poor Managerial Skills
Managing a business is a tough job, especially for new entrepreneurs like you, since you haven't developed your managerial skills yet. You'll have to learn everything fast, from managing your time to managing your finances. You need to be aware of the maintenance schedules of your car wash equipment and when to replenish your supplies.
Again, if you choose to join a franchise instead of starting a mobile detailing business from scratch, and it provides you with all the support and training you need, you'll develop your managerial skills in no time.
Finding the Right Employees
As a new entrepreneur, one of the challenges you'll need to face is hiring and retaining the right people. As you go along, you'll experience technicians being pirated by other detailing businesses (even after you've trained and built relationships with them).
Joining a home-based franchise that has a tried and proven recruitment system might be your better bet in this situation.
Starting a mobile car detailing business may have advantages, but still, it is not as easy as it seems. But when obstacles hit, know that DetailXPerts can provide you with sound business advice. And if you prefer joining a tested and proven business system, you are welcome to check out our car wash franchise opportunities.
You might also want to sign up for our monthly newsletter to stay updated on things car wash business and franchise!