Sports Franchise vs Auto Detailing Franchise – Which Is Better for You?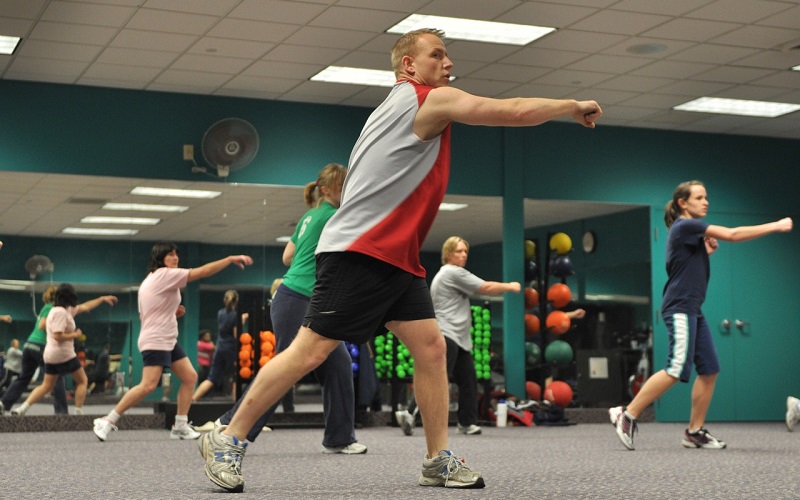 When the term sports franchise is mentioned, some people think that it's all about the big leagues – NBA, NFL, and so on. But in reality, these franchises also deal with any sports-related product or service. Camp resorts, trampoline parks, sports apparel, health clubs, and sports collectibles are all part of this $38 billion industry.
The question is – how does a sports franchise perform vis-à-vis an auto detailing franchise? Read on.
Sports Franchise or Auto Detailing Franchise?
Needs Answered
Sports franchises have a variety of opportunities that cater to different demographics. As a franchisee, you can provide people with services that can improve their health and wellness, help them achieve their fitness goals, while having fun in the process.
As an auto detailing franchisee, you will be providing customers with a variety of services that will keep their vehicles beautiful, clean and safe for both the driver and his passengers.
Target Market
One of the reasons why the sports, health, and fitness industry is becoming one of the fastest growing industries is due to its versatility in terms of catering to different demographics. There are sports facilities for children, gym and health clubs for millenials, Gen X and baby boomers.
Auto detailing franchises also cater to diverse target markets. Millennials, seniors, fleet owners, government agencies, hospital owners – and the list can go on. There are various ways to reach them effectively, too.
In both industries, you are not required to be an expert. However, in cases where expertise is needed, you can always hire qualified personnel.
Costs
The costs of starting a sports franchise depends on the necessary equipment and tools, location, and other factors. A fitness and gym franchise, for example, has an initial cost of $304,500 to $1,984,500. Sports clothing franchises have an initial franchise fee of $30,000 upwards, while camp resorts start at $100,000 and above.
On the other hand, you can start an auto detailing franchise with a franchise fee of $35,000 upwards, dependent upon the services you wish to provide.
Future Growth
Today's population is becoming more health conscious. People are becoming aware of the role that physical fitness and healthy habits play in their lives. The more physically fit you are, the less you spend for costly medications and hospital bills, the more you can enjoy a better quality of life.
In fact, statistics shows that the sports and outdoor segment of this industry alone has an annual growth rate of 9.7%, and is expected to hit a market volume of $52,4500 million by 2023, while gym, health, and fitness clubs have an annual growth rate of 3.5% from 2014 to 2019.
The auto detailing industry, on the other hand, has been consistently increasing in revenues. Since it is a service needed by most vehicle owners, you can expect continued business even during recessions. It is predicted to be one of the most lucrative businesses to invest in the coming years.
Location
Location is dependent upon the type of sports franchise you choose. For example, if you opt for a sports equipment franchise, you'll have to rent or buy a location in a frequently-trafficked area where customers can see your products. Luxury health spas and gyms can be situated in hotels and other premium locations.
On the other hand, you can operate a mobile auto detailing franchise without a physical location. You can start one right in the comfort of your home. All you need is a utility van to carry all your tools, materials and equipment; a telephone for answering inquiries and scheduling appointments; and the franchise training and support which your franchisor will provide.
Expansion and Growth Progress
Sports franchises have a huge potential for growth and expansion considering the increasing number of people who are becoming more health conscious. The effects of obesity in children encourage an increasing number of parents to enroll their children in programs that can help them develop healthy habits which they can carry over in adulthood. Meanwhile, baby boomers are now exploring fitness activities due to the shift in attitudes about aging. Millennials and Gen X-ers are also concerned about their physical health, so they use the services of gyms, health clubs, nutrition experts, and similar venues.
Similarly, auto detailing is an industry that offers huge growth potentials, with the increasing number of vehicles plying the roads every single day. These vehicles need regular cleaning to extend their life and enhance their appearance. Not to mention the growth potential related to serving new automotive niches like driverless vehicles, which are even expected to disrupt the airline industry.
Ways to Add Value to the Business
There are so many ways to add value to a sports franchise business. For example, you can partner with other sports-related businesses to become an authorized seller or affiliate marketer of their products or services. Or, you can partner with a mobile car wash. This way, your clients can hit two birds with one stone. They can get all the exercise they need for the day while their car is being detailed.
Setting up a laundry shop next to your sports franchise can increase its value, too. Your customers can have their clothes cleaned as they do their exercise routines.
Similarly, an auto detailing franchise presents multiple ways to add value to the business. You can offer add-on services to your customers, cross-promote with a gasoline station or car dealership, or, as given in the example for sports franchises, you can set up a laundry shop right next to your car wash. Another good option is setting up a pet wash.
Some Sports Franchises to Consider
Here's a list of some interesting sports franchises to keep in mind:
For car detailing franchises, here's a fine selection list:
Conclusion
Both a sports franchise and an auto detailing one present business opportunities that have huge growth potentials. It is up to you to decide which fits you better.
Seriously considering becoming a franchisee? Check out the DetailXPerts car franchise opportunity and request more information.
Interested in exploring the unique franchise opportunity that DetailXPerts offers? Sign up for our monthly newsletter to stay updated on all things franchise!