Pros and Cons of Starting a Franchise Business with Friends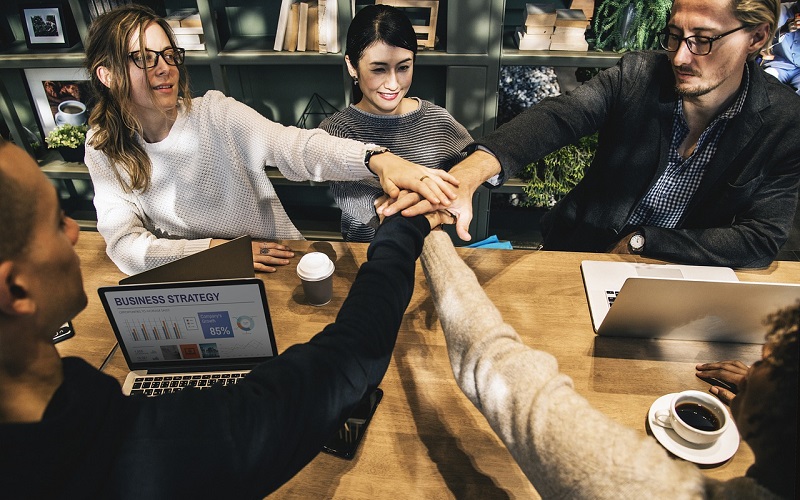 Because of the recent government shutdown, fluctuations in the economy, and the desire to be one's own boss, more and more people are considering starting a franchise business with friends. Who won't be inspired by Google, Starbucks, and other successful global businesses that were started by friends? But, as with anything else, it would be wise to know the pros and cons of starting a franchise business with friends. Will it be for keeps or for quits? What's the real deal? What are the advantages and disadvantages of jumping into entrepreneurship with your best pals?
Entering a Franchise Business with Friends
The Pros
1. The Element of Trust
Trust. It's a big word for people who barely know each other, but not to friends who have built trust on each other over the years. As business partners, you don't have to waste your precious time looking over your shoulder, wondering what your partner says about you when you're not around. You trust your friend to give his honest opinion on your ideas. You trust him not to be a yes-man, to enlighten you when you're in the dark, and provide guidance when you're lost. That's what friends are for, right?
2. You've Got Each Other's Back
You know someone will cover for you whenever conflicts on your schedule happen. For example, your daughter gets sick on the day you're supposed to meet a very important business prospect. Your friend can jump in and meet with the prospect on his own.
And when things don't go as planned, you'll have your friend right there, patting you at the back, saying, "Hey, it's alright. We can always try again, pal!"
3. You Can Complement Each Other's Strengths and Weaknesses
Knowing each other well, as many failed businesses started by friends show, is not enough. As David Ballard, PsyD, head of the American Psychological Association's health-workplace initiative says, "You want to find someone who fills in your gaps and weak points – and vice versa."
Take for example, Apple's Steve Jobs and Steve Woz. Sure, they both loved computers. But what propelled the company to global heights was the fact that the two Steves complemented each other. What Woz lacked in marketing, Jobs filled in. What Woz designed, Jobs sold. What they had was truly a friendship that withstood the test of time, fame, and fortune.
4. Sharing the Same Values
As the old saying goes, "Birds of the same feather flock together flock together." And it's true – you are attracted to people who have the same values as you or who share the same passions, likes and dislikes as you.
And it can work – as in the case of Neil Blumenthal, Dave Gilboa, Andrew Hunt, and Jeffrey Raider who  shared the same frustration – expensive glasses. So they founded Warby Parker, an online store where people can avail high quality but reasonably-priced eyeglasses.
5. More Fun Times Together
You and your friends love each other's company. You love being together. The problem is, you don't have that much time to do so because you have different jobs. Weekends are out of the question too since you have household chores and a family to spend time with.
But starting a franchise business with friends gives you time to be with each other as you work towards a common goal. How about throwing frisbees or playing video games during breaks just like TheSquareFoot's co-founders?
The Cons
1. Friendship Alone May not Work
A common misconception that some people have when starting a franchise business with friends is that the strength of their friendship is enough to sustain the business. Unfortunately, this is not always the case, as we can learn from the startup Pretty Young Professionals.
PYP was started by four coworkers turned friends who did not plan effectively. Ideas, positions, and equity were simply written on a notepad. Then problems ensued, causing the business to fail after eleven months.
2. You Might not Be Sharing the Same Goals
You are realistic. Your friend is a huge dreamer. You want a business that will provide you with a steady source of income, but your friend plans to go global ASAP. You've told him about the advantages of a franchise vs own business, but he won't budge. Things might start to go haywire when your friend wants to take multiple loans to fund the business while you want to start with just a meager capital.
3. Complacency Can Break You
Oh, friends! Such fun you have that you most likely take things a step at a time, not planning for worst case scenarios. Everything will unfold in time, anyway. You'll be able to iron out difficulties as you have always done as friends.
But since equity is needed when you start a franchise business with friends, you might need to borrow money against your home or retirement plan. Then the business begins to flop. What can happen next? How will you pay your loans? Sparks might fly. Then the blame game begins. This can happen if you don't have a Plan B, C, or D, which caused many startups to fail.
4. The Struggle with Power
This happens when you did not set responsibilities and limitations early on. One friend might think that he's the best bet for the CEO position. But what if all of you believe you're the best person to run the company? Or maybe you did assign Tom to be your financial director but Hazel keeps on interfering with his tasks, giving unsolicited advice every now and then? That's where chaos begins.
Starting a franchise business with friends is possible. In fact, it can be a very successful endeavor. However, you need to be aware of its advantages and disadvantages so you'll be able to make an informed decision.
If you're seriously thinking of starting a franchise business with friends, why not check out DetailXPerts' franchise opportunity and discover if our detailing business and the flexibility it offers are a good match for your entrepreneurial search? We treat all our franchisees as friends and family. We can guide you and your friends from day one to launch.
Interested in exploring the unique franchise opportunity that DetailXPerts offers? Sign up for our monthly newsletter to stay updated on all things franchise!