Impact of Internet on Business: 7 Ways Your Car Wash Can Take Advantage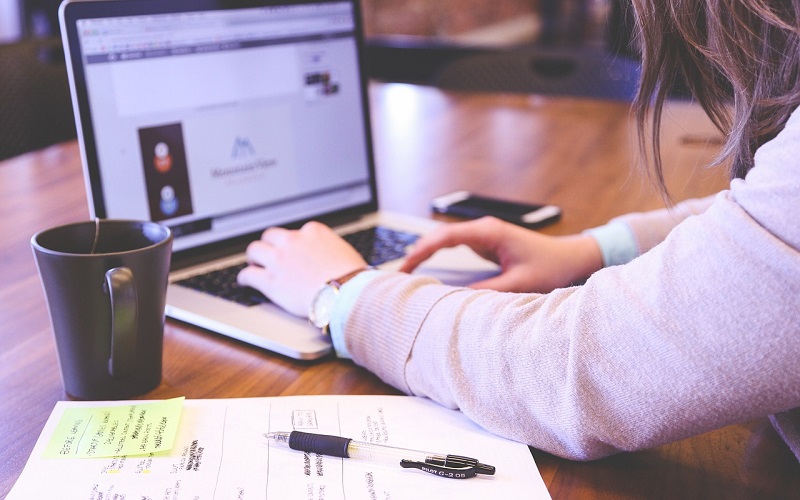 Almost a third of the American population uses the internet every single day. That's why it's considered one of the most important inventions of the 20th century. But what's the impact of internet on business – specifically your car wash? How can you use it to your advantage? Read on and find out.
Impact of Internet on Business: Opportunities You Might Be Missing
1. To Market Your Business Effectively
The internet gives you the opportunity to reach out to 77% of the entire American adult population on a daily basis. But due to the proliferation of how-to articles and A to Z guides, some people think they can actually do the detailing themselves. This makes it more difficult for you to market your services.
But all is not lost, because the internet also presents you with another advantage – a larger stage to broadcast your unique selling proposition.
Set up a website and create accounts in different social media channels. Use these to broadcast your unique proposition.
Use SEO to help you get found by your target audience faster.
Create valuable content that your target audience will love.
Engage with them through social media. Greet them on special occasions. Let them know of your latest service. Ask them how you can improve.
Show your company culture – post the fun times of your employees, shoot pictures of before and after washing a car.
Share articles you find in the internet that you deem useful to your audience.
These current trends in franchising  can help establish your authority as the expert that customers can trust with their prized possession and wouldn't hesitate to spend their money on.
2. To Increase Customer Satisfaction
Another impact of internet on business is the convenience it offers. Customers can schedule appointments online so there's no need for them to spend time waiting on a specific location just to have their car cleaned. They can go to your car wash a few minutes before their schedule or, if you have a mobile car wash, you can detail their car wherever they are.
And since you can respond to your customers in real time, their needs can be addressed immediately. In this modern, busy world, such quick response is a valued commodity.
3. To Maximize User-Generated Content
User-generated content such as videos, reviews, or photos serve as social proof to broadcast your brand's unique message. If you do a good job, your customers might take a video or photo of their beautiful and shiny car – all done by you!
But what if one of your technicians slacked? Then, the customer will most likely post a negative review about you. Although nobody wants a negative review, it can't be avoided. Think of it as an opportunity to improve your services. Engage with the person who gave a negative comment.
As they say, good or bad, publicity is still publicity. So, encourage your customers to leave feedback on your services. If they leave good reviews, thank them. If they leave bad reviews, connect and engage with them. Acknowledge the bad experience and offer to do a better job next time. This will show them and the other customers that you truly care about them. A plus for your online presence!
4. To Measure and Monitor Your Growth
The internet has plenty of tools that can help you measure the results of your marketing efforts and monitor the results in real time. For example, your website's Google Analytics will help you understand the people who are consuming your content and using your services. It shows you their age and gender, their interests, how they use your website and so on.
Your Facebook page, on the other hand, has an Insights section. This gives you an idea when most of your audience is online, the posts which got the most likes and engagements. Use these results to create content your audience can relate to, solve their problems, and in effect, make their lives easier.
5. To Offer Convenient Payment Systems
It used to be that customers had to get out of their car to pay the service to a teller. This is both inconvenient and unsafe for them. But with the advent of smartphones, customers can now pay conveniently and safely.  Through online payment systems, customers can now pay within the comfort of their vehicle.
With just a few clicks, your customers can choose to pay in cash or card, or through your monthly subscription plan. What customer doesn't want such safety, comfort and convenience?
6. The Impact of Internet on Business Costs
In the internet, you have a myriad of options when it comes to digital marketing – at a significantly lower cost than traditional marketing. FB Ads, Google Ads, no matter how you put it, still cost less than radio or TV ads. Not to mention that the internet is abound with free tools and resources that you can use to improve your business.
For example, authority sites like carwash.com regularly write product or equipment reviews or comparisons. This saves you time from researching on your own and, at the same time, reduces costs from buying substandard materials or equipment that may affect the overall performance of your business.
7. To Automate Your Business
Imagine being able to run your business anywhere, anytime? You can use your smartphone to check appointments, order products, and track them as they are being delivered to you. You can set up a Slack account or similar apps for internal communications. This way, if ever things go wrong in your car wash, say an irate customer who wouldn't take no for an answer, your employees can easily reach you for advice wherever you are.
These are just seven cases that clearly exhibit the huge impact of internet on business. Use them to help you improve your auto detailing revenue by taking advantage of not-so-obvious opportunities that the internet offers.
Here at DetailXPerts, our franchise owners get a thorough detail business marketing and sales training and support, which includes guidance on the impact of Internet on business as well. Learn more about how our system can help you build a car wash and detailing business that takes advantage of the latest online trends. You may also want to sign up for our monthly newsletter to stay updated on all things business and franchise!