Is Mobile Detailing a Viable Family-Owned Business?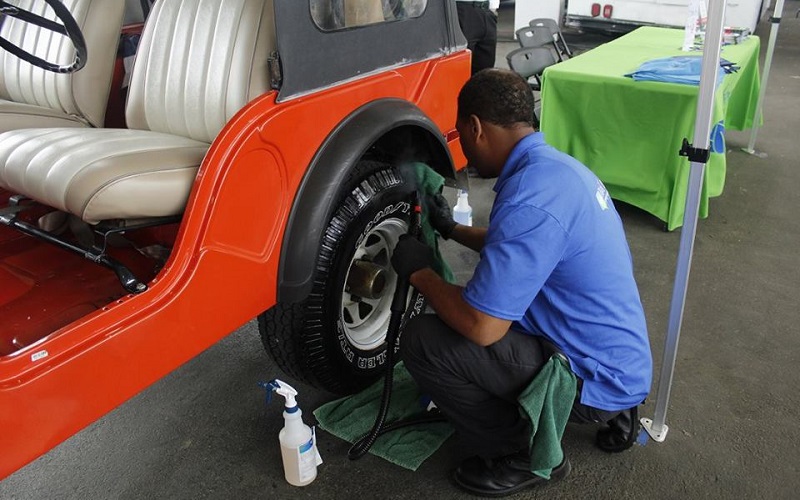 There are so many reasons why relatives choose to start family-owned businesses. For example, they have easier access to initial funds because they can pool their resources. Also, they communicate their thoughts and ideas as spontaneously as discussing family affairs at the dinner table. Additionally, they strengthen their bonds and grow together as business partners because they'd be working together most of the time. Finally, they do all this together with the thought of leaving a legacy behind.
A family franchise that's getting traction nowadays is mobile detailing. What makes it one of the viable family-owned businesses? How does it align with family goals and ambitions? Read on and find out.
Factors to Consider When Evaluating Family-Owned Businesses
As a would-be entrepreneur, it is imperative that you do your due diligence before you sign any contract. Here are some factors you need to consider when evaluating family-owned businesses:
1. Growth Potential
Experts say that a business is viable if it has the ability to grow and expand. The Car Wash and Auto Detailing Industry, part of which mobile detailing is, has experienced steady growth over the five years to 2018. Industry operators reap the benefits of the rising employment and per capita disposable income brought about by the continuous growth of the economy. When we add marked drops in oil prices to that, we get a pretty good picture of why people use their cars more often. The industry is projected to grow at a rate of 3.9% annually.
To you, this means investing your money in a worthwhile business that can bring in ROI sooner.
2. Lower Operational Costs
Infrastructure and operational costs are significantly lower in a mobile detailing business. First, you do not need to rent a huge area to build in-bays, tunnels, or water reclamation facilities in order to operate. You can provide service wherever a client is. Second, water usage is kept to a minimum because steam cleaning, the most common method used in mobile detailing family-owned businesses, uses a minimal amount of water. Third, since a mobile detailing business is always on the road, you can purchase the required tools and materials on the way to or after a detailing project, so fuel is used efficiently.
To you, lower operational costs translate to additional funds you can use for growth and expansion.
3. A Ready Market
There are millions of vehicles plying American roads. Not to mention the few thousands that are being maintained by their owners for car shows or as hobbies. All of these vehicles need cleaning at one point or another. In other words, there's a ready market awaiting for services which mobile detailing family owned-business can provide. You can promote your services to fleet owners, government agencies, residential owners, and airports among others.
4. Profitability of Family-Owned Businesses
How rewarding is a mobile detailing business? A mobile detailing business provides you with income flexibility since you can work whenever you want for as long as you want. You can detail as many cars as your body allows. For example, detailing four cars a day at $200 each gives you $800 a day. This translates to a monthly income of $24,000! That's only for a single unit. Imagine how much you'll make per month if you own three to four units?
And if you're with a green car wash franchise partner, you'll get government incentives, too. There are tax breaks and other incentives for using renewable energy, emissions control, saving water, and so on.
5. Competition and Competitive Advantage
With over 67,382 car washes and auto detailing businesses in the US, this industry is definitely highly competitive. So, thinking of your competitive advantage is a good idea as this will set you apart from the rest. For example, DetailXPerts' competitive advantage lies in its green method that protects vehicle paint, the health of the driver and the passengers, while promoting environmental sustainability.
6. Personnel, Training, and Management
A mobile detailing business is one of the family businesses that follow a simple model that's easy to operate and manage. You don't have to undergo years of training. Even people without prior management experience can run this business. Now, if you join a car wash franchise, training your personnel will not be a problem. Your franchisor will provide you and your employees with all the support and training you need from day one. That's one of the perks of becoming a franchisee.
7. Clear Definition of Roles and Responsibilities in Family-Owned Businesses
As family members, you'll feel more comfortable assigning roles and responsibilities to your family members. You understand each other better, aware of each other's strengths and weaknesses, and because your love for each other exists, you can forgive each other's mistakes and tolerate each other's idiosyncrasies.
In a mobile detailing business, roles and responsibilities can be easily defined. In fact, it can be a two-person business at the onset. You can be the manager and technician, while another family member can handle the finances and customer support.
8. Level of Trust and Cooperation
As a result of having clearly defined roles and responsibilities, the level of trust and cooperation within family-owned businesses increase. Let's take an example. Roger and Martha, husband and wife, own a mobile detailing business. Roger performs excellent detailing services and works twelve hours a day to maximize his earnings. Martha understands that her husband does this to ensure a brighter future for their family. So she takes on the roles of customer representative and finance manager to help him out. Such cooperation to achieve a common goal is one of the keys to successful family-owned businesses.
Conclusion
As it turns out, mobile detailing business is indeed one of the viable family-owned businesses, big or small. It has a huge growth potential, low operational costs, and a ready market. Additionally, it is easy to operate, too.
Want to start a mobile detailing family business? How about joining DetailXPerts' franchise family? Our business models allow for great detailing business flexibility, with mobile detailing being one of the possible profit centers you can choose to have! Or sign up for our monthly newsletter to stay updated on all things business and franchise!