When Are Franchise Lawyers Not Necessary?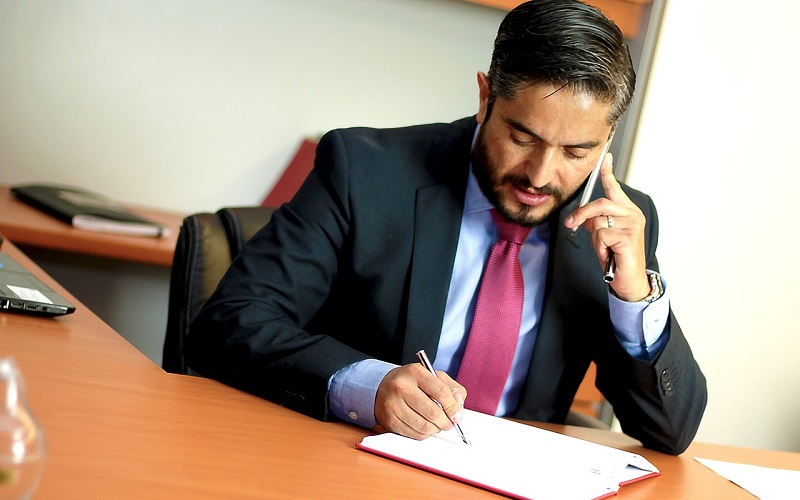 Franchising lawyers play a huge role in the industry. They can help you research, prepare, and review your legal documents. And they can find and prevent possible legal disputes that may arise within the franchisor-franchisee relationship. You can also benefit from their networks of connections and expertise in franchise law.
But sometimes, even if a franchise lawyer is necessary to ensure success, there are some circumstances that would not require one. What situations are these? Read on and find out.
Franchising Lawyers: When Are They Not Necessary?
1. When Both Franchisor and Franchisee Share the Same Level of Commitment
Some people compare the commitment between a franchisor and franchisee with a marriage. It is not really so. This relationship is more like a parent-child one. The franchisor is more of a disciplinarian rather than a spouse. It has to set limits, boundaries, rules, and regulations. Thus the franchisor ensures that its brand maintains its superior quality and reputation, among others. This is all to make sure that each of its children (franchisees) achieves success.
If a franchisee follows the guidelines, observes and upholds rules and regulations faithfully, then the franchisee-franchisor relationship will flourish and won't necessitate a franchising lawyer.
2. When Both Franchisor and Franchisee Root for Each Other's Success
You hear this from franchisors all the time, "We're rooting for your success!" or "Your success is our success!" But what does it really take to ensure each other's success?
Here's an example. Good franchisors provide support and training to their franchisees from day one to launch. Sometimes, when the franchisor sees that the franchisee still needs help, he extends that support until he deems the franchisee able to manage the business on his own.
A good franchisee, on the other hand, trusts that the franchisor has nothing but his best interest in mind, so he follows the franchisor's guidance and instructions every step of the way.
3. If Both Understand the Legal Obligations
For example, it is a franchisee's legal obligation to meet the franchisor's financial requirements. These take different forms, from the royalty fee to the advertising fee. In return, the franchisor must provide the franchisee with everything he or she needs to be successful. Each franchise is different, but this generally includes proper franchise training and support, administrative assistance, and territorial development among others.
4. When Both Honor the Franchise Agreement
Sometimes, there are franchisors that prey upon inexperienced prospects to sell their dubious franchisees. They sweet-talk their prospects into joining their franchise, promising immediate success and unlimited profitability if they sign up immediately. This won't happen if you join a reputable franchise. This would be one that honors the franchise agreement and makes sure that everything stipulated in the said contract favors both parties (franchisor and franchisee).
If you, the franchisee, agree to abide by the reputable franchisor's agreement after reading and understanding the franchise disclosure document (FDD), franchising lawyers won't be necessary.
5. If You Are Certain That Your Franchise Rights Are Not Compromised
As a franchisee, you have the legal right to use the franchisor's brand and logo as well as its business operations. Also, you should have access to its proprietary information. Moreover, you need to get the necessary training and marketing materials. And in the event that you wish to stop the business due to unforeseen difficulties, you must have the option to a buyback clause.
If all these are clearly stated in the contract and the franchisor is honoring your franchise rights, then franchising lawyers are not necessary.
Here's a good rule of thumb when considering whether to hire franchising lawyers or not: there should be trust and transparency between the franchisor and franchisee. If a prospect wants to succeed as a franchisee, he or she must first look for a reputable franchisor that will share the same level of commitment. Then come the rest of the ingredients for a success recipe – understanding and fulfilling legal obligations, honoring the franchise agreement, mutual respect and wish to do good, and so on. If it is a win-win situation for both sides, then spending money on franchising lawyers will be unnecessary. And, as we all know, no matter how important the work of franchise lawyers is, their fees can sometimes be really budget-unfriendly.
Here at DetailXPerts, we encourage our future franchise owners to consult with franchising lawyers before signing their documents despite our excellent business reputation, SBA approved status, awards and listings in trustworthy publications, just to be on the safe side. Check out our car wash franchise opportunities and business models!
Interested to learn more? Contact us or sign up for our monthly newsletter to stay updated on all things franchise!