Photography Franchise or Vehicle Detailing Franchise – Which Is Better for You?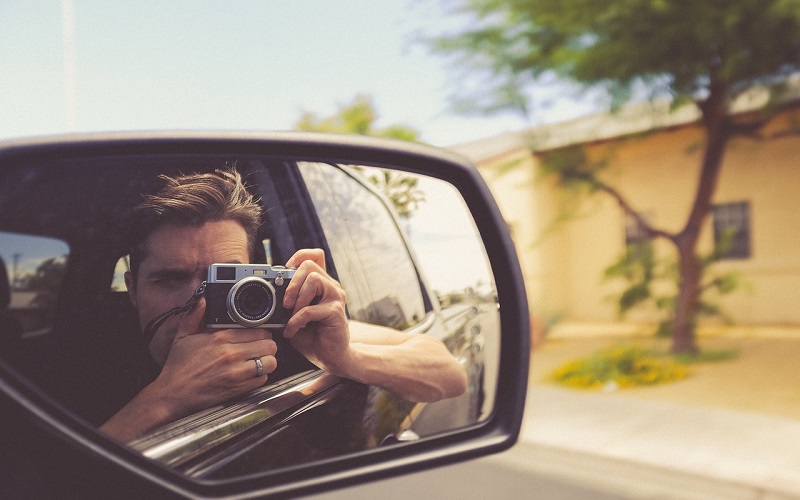 A photography franchise is a good option if you have an eye for taking great pictures but lack the budget and experience on starting a business from scratch. As Andrew Coe, CEO & Founder of Barrett & Coe, a photography franchise tells prospects, "The first thing we need to explain is that less than 30% of their time will be taking photographs! It will be talking to clients, ordering products, marketing and administration."
But how does a photography franchise measure up to a vehicle detailing franchise? Which is better? Read on and find out.
Photography Franchise or Vehicle Detailing Franchise?
A Wide Target Market
No matter how advanced mobile phone cameras or user-friendly digital cameras are, it is the art of capturing those perfect moments that makes a photographer's service desirable to customers. Not to mention that the industry caters to a wide target market. Engaged couples who want to immortalize their vows, parents who like to save the precious memory of their child's first birthday, or business owners who want to have great pictures of their new product or service all hire photographers.
Similarly, people from all walks of life need the services of a professional detailer. Car and truck owners who treat their vehicle like their best buddy, fleet owners who need to keep their vehicles clean and sanitized to provide the best experience for their drivers and customers, or boat owners who want to keep their vehicle clean to extend the life of their prized investment.
Costs
The total initial cost for starting a photography franchise ranges from $22,000 to $137,000. This typically includes territory fee, training expenses, and a starter kit. Additionally, it may also include miscellaneous opening costs and three months investment for advertising, photofinishing, print production, and other imaging work. Some photography franchise systems also include three months investment on sales and marketing fund contribution, call center fee, and technology fund contributions.
Starting a car wash, on the other hand, has a total initial cost that starts at $70,000 upwards. This usually includes basic equipment, franchise training and support, and more.
Future Growth
Photography is a $10 billion industry that has an annual growth rate of 1.7%. It is dominated by photographic portrait studios. With the advent of drone technology, the industry is projected to grow by 12.9% over the next six years.
Meanwhile, vehicle detailing, considered as one of the most lucrative industries in the years to come, is an $11.8 billion industry. It has a growth rate of 3.7% and is predicted to grow more in the next six years.
Location
A photography franchise does not depend on location. Photographers can do business anytime, anywhere.
The same goes for mobile detailing franchisees. They can detail customer's vehicles wherever they may be.
Expansion and Growth Progress
If you incorporate drone technology and other business upgrades into the services your photography franchise will offer, then expansion and growth are possible. According to the book "Fast Track Photographer", 60% of photographers give up their business. Out of the remaining 40%, 25% will fail in the second year.
On the other hand, vehicle detailing franchises show no signs of stagnancy, as more and more vehicle owners are opting to keep their vehicles clean and well-maintained to make them road-worthy longer. The competition may be huge, but customers needing their services continue to increase.
Ways to Add Value to the Business
A photography franchise owner can partner with wedding planners, event organizers, florists, or restaurants to add value to his business. He can exchange deals with the owners of the above-mentioned businesses. For example, he can offer a huge discount on his services to a wedding or event planner in exchange for exclusive coverage of a wedding or an event.
In the same way, a vehicle detailing franchise owner can partner with related businesses. For example, he can act as an affiliate marketer of a car aftermarket accessory. Or, he can cross-promote with a local café. He can have place mats with his vehicle detailing business logo and services printed on them to be used by the café owner for his tables. At the same time, the latter can have beautiful stickers with the café's name and logo given to vehicle detailing customers (or discount coupons for that matter).
Photography Franchises to Consider
There are plenty of photography franchises out there, but according to Franchise Rankings, here are five of the best:
TapSnap
TapSnap offers fun and interactive photo booths with social media integration and amazing image quality. The total investment cost of this photography franchise ranges from $60,000 to $104,879, with a royalty fee of 17%. The franchisor provides marketing support and training.
Lil' Angels Photography
This photography franchise provides schools, childcare centers, and similar businesses with professional studio quality portraits at affordable prices. Lil' Angels has a total investment of $24,200 – $28,700 and a 10% royalty fee. It offers marketing support and training.
TSS Photography
TSS Photography touts of taking photos of 2 million people in 40 states every year. It offers industry-leading turnaround of orders so customers can enjoy their photos right away. This photography franchise also provides marketing support and training. It has a total investment ranging from $42,260 to $77,160, with a 7% royalty fee.
PortraitEFX Photography
School photos, sports pictures, preschool portraits, photos for church directories? PortraitEFX Photography has it all. The company boasts of decades of photography experience. It provides marketing support and training to its franchisees. Total investment cost is at $31,823 – $49,060 and a 10% royalty fee.
Spoiled Rotten Photography
Spoiled Rotten Photography is a family of local photographers who love kids and photography. It specializes in taking photos for schools. The company offers boutique portrait mini-sessions, campus candids, preschool graduation portraits, family day portraits, teacher and staff portraits, and photos for marketing. Total investment is at $26.520 – $46,301 with an 8% royalty fee.
Car Detailing Franchises to Consider
Like photography franchises, you have plenty of choices with vehicle detailing franchises. According to Top Franchise, here are some of the best:
DetailXPerts
DetailXPerts is the first car wash franchise that uses steam for cleaning all types of vehicles. This green car wash uses a minimal amount of water and all-organic cleaning products. Total franchise cost is $73,000 – $182,000. The company offers support from day one to launch, an intensive training at the company's headquarters, equipment, marketing, technicians training, and more. Request more information if you are ready to start a car wash business with us.
Mr. Clean Car Wash
Mr. Clean offers a variety of wash packages for every need and budget. Initial investment ranges from $2,417,500 to $3,271,000. It has a 6% ongoing royalty fee and a 5% ad royalty fee.
Fleet Clean USA
Fleet Clean USA was founded in 2009. It has an initial investment of $158,375 – $321,375, an ongoing royalty fee of 8.5%, and an ad royalty fee of 2.5%.
Tommy's Express
Tommy's Express is a national car wash franchise that offers quick service, modern facilities and a professional clean. The initial investment ranges from $2,318,927 – $4,817,217. Ongoing royalty fee is currently set at 4%.
Green Shine Waterless
Green Shine started with a simple concept: using idle parking time while owners leave their cars to carry on with their day-to-day activities. Initial investment requirement ranges from $22,700 – $49,100, a 5% ongoing royalty fee and an ad royalty fee of 1%.
Conclusion
Both a photography franchise and vehicle detailing franchise offers a variety of benefits to anyone who wishes to start a business. However, the vehicle detailing industry shows greater growth and expansion.
Interested to learn more? Contact us or sign up for our monthly newsletter to stay updated on all things franchise!