Have You Figured out Your Car Wash Brand Strategy Yet?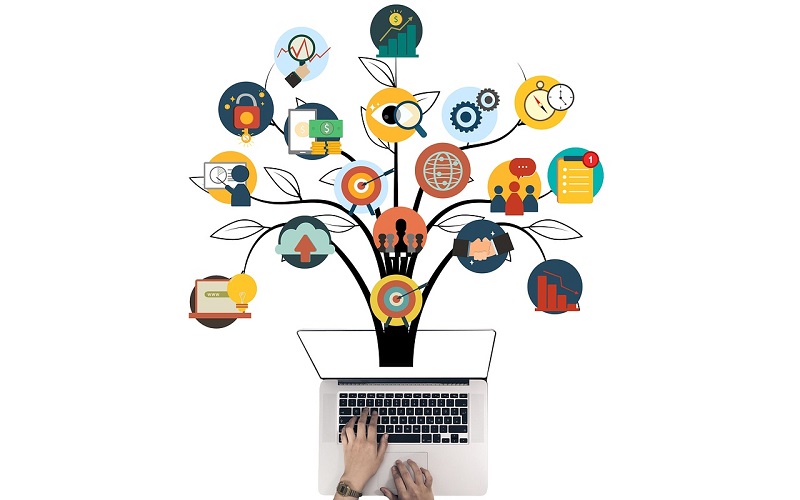 If you are thinking about starting your own car wash business, you will already have imagined it becoming a success. In your mind, your car wash brand will be built on hard work, a commitment to excellence and the burning desire to do well. You know exactly what your brand is about, but do your customers? Unless you have a good car wash brand strategy in place, you will get overlooked and left behind while the competition thrives.
First, what is branding and why is it important? Simply put, good branding is achieved through great marketing. Your business name, logo and slogan are instantly identifiable as belonging to your car wash. Strong branding makes you stand out from the competition. Of course, there is more to it than just a sharp logo and bold design. Your car wash brand strategy also needs to include the delivery of your brand promise to your customer. Plus, it needs to pay close attention to their user experience when interacting with your company. This is achievable through different car wash brand strategy approaches. Here are some to take into consideration:
Top 7 Car Wash Brand Strategy Approaches to Consider
Compete by Price
This economic approach evolves around the traditional marketing mix theory, the 4Ps: product, price, place, and promotion. When you directly compete with other businesses, you need to plan strategically, such as pricing your car wash service at a level that appeals to your customers in terms of value. Customers who shop by price want the best deal in town. Keep this as your focus in your car wash brand strategy.
Build Strong Identity
The identity car wash brand strategy approach taps into the user's self-image. How we see ourselves attracts us to certain brands, therefore a brand needs a unified identity. For example, a car wash reputation could be built on a family-owned, reliable and friendly image. Or it could harness a younger, more dynamic vibe with high-energy appeal. This method of marketing uses storytelling to appeal to customers, making them feel associated with your brand.
Be Consumer-Friendly
The consumer-based approach targets the customer to give them exactly what they want. It is about getting to know the customer so you can offer them a service that suits their needs. For example, an eco-friendly car wash is the right kind of service for those who are mindful about conserving water. This is especially valid nowadays with climate change and resource management being such high-profile issues. Green car wash customers will gladly book your services if you cater to their nature-preserving preferences. Therefore, concentrate your car wash brand strategy on this feature.
Create Character Appeal
The personality brand strategy approach relies on product placement to appeal to consumers who like an association with their favorite character or person in sport, movies, music videos, and so on. From a marketing perspective, it usually involves sponsoring. From a customer point of view, it captures the feeling of being like someone you admire and respect. Get your car wash business associated with The Fast and the Furious media franchise and Vin Diesel fans around the world will rush to you.
Forge Personal Connections
The relational approach aims to build a strong relationship between consumer and brand. Gather relevant information about your customer to tailor your product to their needs. Thus, you will enhance their user experience. Direct communication, relevant offers, and showing a keen interest in what a customer wants must be part of your car wash brand strategy in this case. It makes them feel special. It makes a person feel personally connected to your business. Then they will return.
Create Community Spirit
This approach appeals to those who want to feel as though they are part of something. A passionate community interacts with each other and shares experiences of your brand. There is a feeling of togetherness and bonding. And where there is bonding, there also tends to be great brand loyalty. For example, DetailXPerts' car wash brand strategy relies on our eco-friendly innovative steam-cleaning technology. This is attractive to a community who feel a collective sense of social responsibility.
Observe Cultural Influences
The cultural approach pays close attention to what is going on in the world. It is knowing what is happening in the news, social media, entertainment, fashion, and youth culture while being aware of the global perspective. The business that engages with culture stays relevant. This awareness builds a stronger connection with the customer and will help with effective brand positioning. With a DetailXPerts franchise, you can adopt a green marketing brand strategy that appeals to the environmental culture.
Your Car Wash Brand Strategy – Figured It out Already?
As outlined above, there are seven different types of brand strategy development approaches. There is no "one-size-fits-all" method because each business is different. A good brand strategy must be tailored to your circumstances and business needs. Choose one or customize different strategies in the development of your specific car wash brand.
Whichever approach you select, strong brand strategy is essential regardless of the nature of the business or franchise. There are great opportunities out there. For example, automotive franchise brands are catching the eye of entrepreneurs at the moment. You can use branding to cut your edge in a competitive niche including windshield repair, anything tire-related or vehicle upholstery restoration. Others might copy you, but your brand makes you unique.
You could also tap into the preventative maintenance trend. People are maintaining and repairing their vehicles to keep them for longer and maximize their lifetime value. This is where auto parts franchise brands are coming into their own. Some specialize in tires, brakes or oil changes while others supply underhood and undercar parts.
If you are intent on owning a car wash franchise, take a look at the DetailXPerts franchise. It is an excellent opportunity for entrepreneurs who want their hard work to result in job satisfaction, profits and success. Our business model is strong. We provide our business owners with the franchise help they need to ensure their business goes from strength to strength. DetailXPerts' brand strategy is carefully built around environmentally-friendly values and excellent services. This can help develop your eco-friendly vehicle wash and detailing business, which is currently perfectly in tune with the environmental culture.
Interested to learn more? Sign up for our monthly newsletter to stay updated on all things franchise!