10 Ideas on Making Your Car Wash an Eco Friendly Business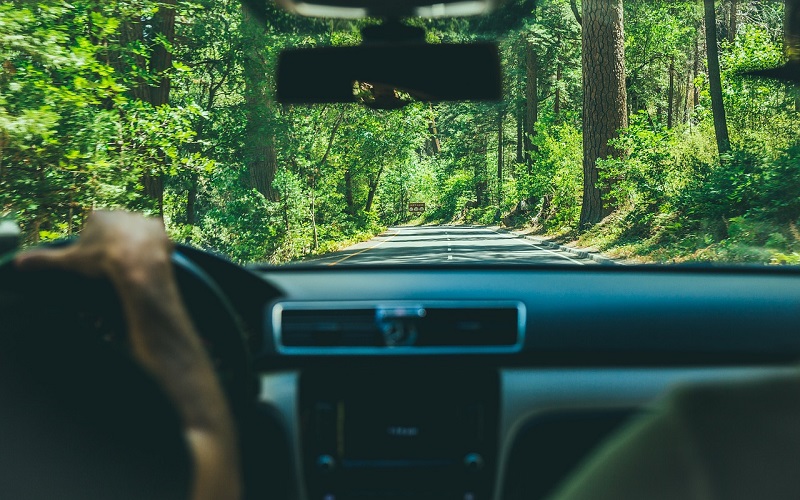 Green car washes and detailing businesses are no longer regarded as a short-lived trend. Global consumer research shows that 88% of customers actively seek out eco-friendly business brands that help them become more environmentally friendly in their daily life. Surely, this also includes the eco car wash, which is a credible business model that contributes to building a greener future.
Furthermore, significant events like the Climate Action Summit 2019 in New York heighten awareness; the impact of global warming can no longer be ignored. More than ever, the spotlight is on the eco-friendly business like a green car wash. Therefore, going green as a business has never been more relevant or urgent. The message is that we need to take action. Customers want to see your sustainability efforts and here are 10 ways to show them what you've got:
10 Ways to Turn Your Car Wash into an Eco-Friendly Business
1. Be Mindful of Water Usage
Treat water as a precious resource. If you're in the car wash business, water is considered essential to getting the job done. Or at least it used to be. Nowadays, the green car washes' business model is changing the game. Modern methods, such as steam cleaning techniques, help turn a car wash into an eco-friendly business. Steam effectively but gently dissolves exterior dirt and grime as well as washing and sanitizing interiors. Additionally, steam is a great odor eliminator, too. It takes less than a pint of water to steam clean an average-size vehicle, which is significantly less than 116 gallons of water used via an open hose in the driveway car wash.
2. Discover Non-Chemical Products
Deep clean without toxins. Harsh soaps and other pollutants can run into storm drains and end up polluting our lakes and rivers, so it makes sense to seek out greener alternatives to support your eco-friendly business. Also, no one wants to come into contact with chemical products that catch in your throat or irritate the skin. Nature-based solutions with plant-derived surfactants cut through the dirt just as effectively as traditional detergents (the results speak for themselves) and are better for the planet. Seek out non-toxic, biodegradable solutions that are phosphate-free.
3. Make Recycling a Priority in Your Eco-Friendly Business
Look for ways to recycle and reuse more. As a responsible eco-friendly business, encourage staff and customers to get involved, too. Position recycling bins in obvious places. Purchase supplies in recyclable packaging only. As an eco green car wash business, recycling water is hugely important, too. If you use steam technology to clean, your water consumption will already be reduced. Alternatively, you can install a closed-loop wastewater recycling system to manage your water consumption more effectively.
4. Switch to Renewable Energy to Build an Eco-Friendly Business
Rethink traditional energy sources. Falling technology costs mean wind and solar are now the cheapest sources of electricity generation around the world. Transitioning from fossil fuels, such as oil or gas, to renewable energy contributes to energy efficiency, which helps to build a green car wash business. These efforts are visible, too. If customers see solar panels in your workplace, it sends out a clear message that sustainability initiatives are part of your business approach. Harnessing the power of the sun to heat water for a car wash is cost-effective – good for the planet and the bottom line.
5. Encourage Employees and Clients to Go Greener
Use a reward system to encourage action. It is a great way to show people that you recognize and appreciate their efforts as you build a strong foundation for your eco-friendly business. For example, encourage customer commitment to your eco car wash by offering a free auto-related accessory or detailing add-on for every 10 steam-clean detailing purchases they make. Could you encourage an employee carpool or welcome their ideas about how the business can go greener? Employees can be incentivized by "employee of the month" rewards, which could involve a public statement of thanks in front of the team to show recognition and appreciation of their greener efforts.
6. Decide to Go Paperless
Save the trees. Cut down on the amount of paper used at your place of work and go digital instead. Email car wash billing receipts to customers. Similarly, request that suppliers, businesses and banks send you paperless invoices. As a successful eco business, aim to build a strong online presence that cuts back on print marketing. Use social media to reach potential and existing customers. Take advantage of the fact that people are never far from their smartphone. Whenever you do use paper, buy recycled paper and use double-sided copies whenever you print.
7. Do More to Reduce Waste
Choose multiple-use products. Instead of throwing away, do more to reuse and be an eco-friendly business. Avoid disposable cups at the office coffee machine; 16 billion paper cuts are used for coffee each year. Help to reduce this amount by inviting staff and customers to use their own reusable mug at your coffee machine. Single-use products (cups, washcloths, paper towels) have a huge impact on the environment, so swap them for more sustainable alternatives.
8. Build a Transparent Eco-Friendly Business
Talk about the green goals of your eco-friendly business. Share your vision with your customers and start a conversation. Increasingly, people want to know more about a business's core values. Be open and honest with them. It helps to build long-term trust; furthermore, customers tend to be more loyal to a transparent brand. Show them that you want to make a difference with an eco car wash – one that helps to build a more sustainable future for our children and grandchildren and generations thereafter, too.
9. Make the Most of Mobile Opportunities
Think about going mobile to boost your eco-friendly business. One way to reduce energy costs and water usage at a fixed-location is to take your eco car wash to the customer; a wash system that uses steam cleaning technology. As you build your customer base, you can arrange to wash cars by location or suggest visiting a place or work. This will allow you to wash multiple cars within a designated area, which effectively helps to cut down on customers driving back and forth to the car wash thus reducing emissions. It is more convenient for them and better for the environment. A win-win situation.
10. Tackle Plastic Pollution
Reduce plastic wherever possible. Businesses are being urged to reduce their plastic output and replace plastic in everyday packaging to tackle the devastating effects plastic pollution has on the environment. The amount of plastic currently floating in the open oceans approximately weighs around 269,000 tons. As an eco-friendly business, aim to avoid plastics made from polyethylene and Styrofoam. Seek out car wash supplies that use biodegradable or plant-based plastics.
Do more to transform your car wash into an eco-friendly business and it will make a significant impact on how a customer sees your business. Above all, it will help to tackle climate change and reverse its impact. It is not too late to make a difference. Check out DetailXPerts' eco clean business opportunity and request more information on how to be a part of a greener future.
Also, why not sign up to our monthly newsletter? It's a great way to keep up to date with the latest business news and discover what it takes to run a successful car wash franchise.