How Your Mobile Car Wash Business Can Positively Impact Your Community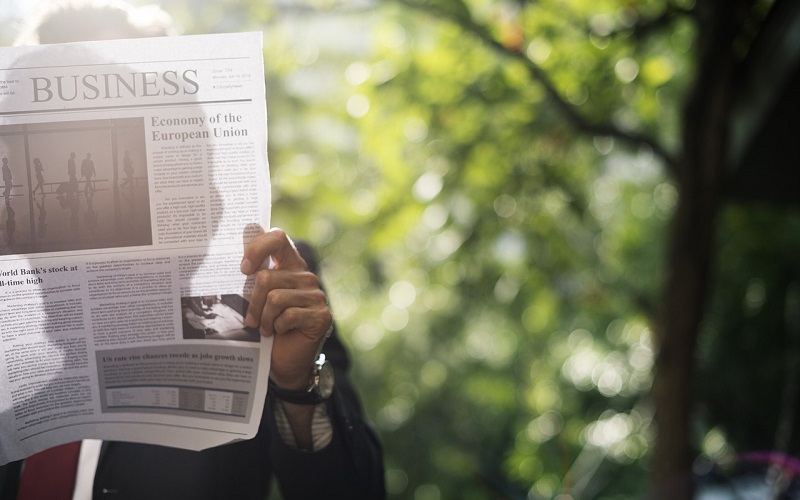 What motivates someone to start their own business? Everyone has their reasons but the most common factors tend to be motivated by money. Most aspire to become financially independent and be their own boss. However, business professionals suggest that contributing to the betterment of society should also be a major motivator. It makes a business more sustainable and future-proof. Your mobile car wash business can positively influence your own life and your community. Here is how you can achieve this.
Different Ways Your Mobile Car Wash Business Can Do Good for the Community
Create More Jobs to Make a Positive Economic Impact
Most of us need to earn a living. If your mobile car wash business can provide jobs, it enables people to support their families. This gives them a sense of security and stability. It also gives them more freedom to do the things they enjoy. Increasing the number of local people in employment helps to safeguard the economic health of your community. Job creation aligns with elements of social franchising where charities turn to franchising to scale their social projects. Although your business is not a charity, it can still have a social purpose. It can benefit the financial and emotional well-being of the community.
Boost Morale Within the Local Community
Employment gives people more than just an income. It gives them a sense of purpose and accomplishment. Most people would rather be productive and helpful than do nothing at all. A mobile car wash business taps into this mindset through job creation. Detailing cars involves hard work but it also reaps results, not just financial ones. Employees can physically see the outcome of their productivity while positive customer feedback boosts morale.
Do More to Protect Local Nature
Eco-friendly car wash supplies give your mobile car wash business a greener reputation. Non-toxic, biodegradable soaps, cleaners and polishes do more to protect local wildlife, nature and the environment than car wash detergents containing chemical surfactants. Wastewater polluted with surfactants can run into storm drains, entering and damaging the ecosystem via lakes and rivers. Switching to plant-based solutions and natural alternatives make a positive difference.
A Mobile Car Wash Business Can Help Conserve Water
Using water wisely is the responsible thing to do. Communities are encouraged to do more to conserve water, whether it is shortening the time spent in the shower or turning off the tap while brushing your teeth. The less water that goes down the drain means more water staying in reservoirs, lakes and rivers. Embrace this community spirit by showing that your mobile car wash business seeks out water-saving opportunities, too. Steam cleaning technology uses only 1 pint of water per car and the results are exceptional. The steam car wash franchise takes positive action within a community, demonstrating social responsibility alongside others who also want to save water.
Free up More Personal Time
Your mobile car wash business gives you more control over when, where and how many hours you work. It gives you personal freedom. As a self-motivated entrepreneur, you can still make money and have time to do more of what you love with whom you love. After all, wasn't that part of the appeal of starting your own business in the first place? It comes down to self-organization, delegation, and prioritization. If you have employees, be mindful of their social needs too. Happier employees tend to enjoy a happier home life, which positively impacts the community.
Help to Raise Awareness
The current mood of the world reflects deep concern about the environment. If you are an eco-friendly business you are reading the mood correctly. As a mobile car wash business that is committed to becoming more sustainable and "green", you already have a platform. Let people know what you do. Share information on green car washes to raise awareness. Education, communication and interaction within a community have a positive effect. People are becoming more proactive and want to see change. It is not only about the environment but also social responsibility; how we act for the benefit of society at large. It is about setting standards, giving back, and leaving the environment in better shape for the next generation.
Can Your Mobile Car Wash Business Make Someone Happy?
Or make hundreds of customers happy – and yourself? Sure it can! Your mobile car wash business gives car owners a reason to smile when you transform the appearance of their grimy vehicle with a professional steam clean. Who doesn't love a "before and after" comparison? Also, when you take your mobile car wash to the customer, you make life more convenient for them. Customer satisfaction usually results in repeat business, which makes any business owner happy. Building and sustaining community relationships are rewarding, and not just financially. A job becomes more meaningful if it succeeds in bringing people together.
If you like the idea of giving back and doing more for your community while you work, take a look at how DetailXPerts' franchise system can help you start your own mobile car wash business. It is a great opportunity to make a difference; contributing to the improvement of your community, your personal life and the environment.
There's so much going on in the franchise world. If you'd like to keep up to speed, sign up to our monthly newsletter and get the latest car wash franchise news delivered to your inbox.