Auto Detailing Business Cards – How to Effectively Incorporate Them in Your Marketing Efforts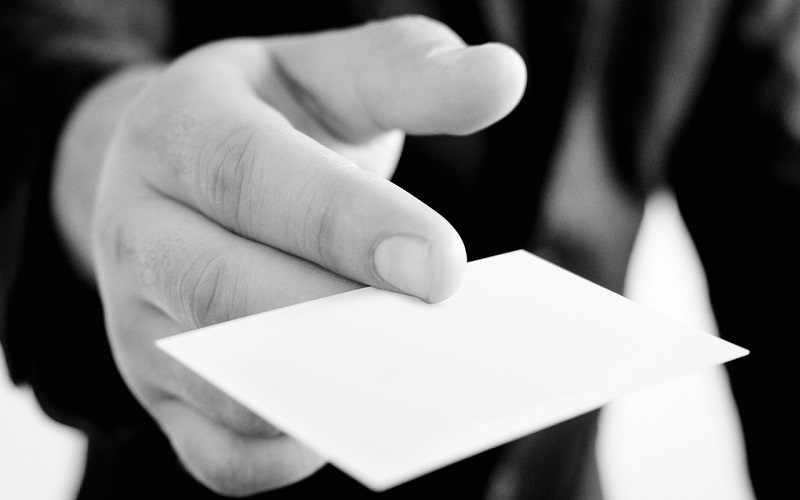 We like instant information. Life is much easier and quicker when we have the facts at our fingertips. This is why business cards will always be relevant. Your business name and contact details are to hand, literally. Admittedly, we're more likely to search online for answers but an offline tool, such as auto detailing business cards, has its advantages. It is more personal and meaningful than a Google search, especially when a card is passed on to someone as a recommendation.
We know that digital marketing is successful because customers like to shop and research products online. Yet, the traditional business card is still very effective in business. Here are ways it can give your marketing efforts a boost:
Different Ways You Can Incorporate Your Auto Detailing Business Card in Marketing
Stand out from the Digital Crowd
Auto detailing business cards are a piece of information that you can physically hold onto, pass around to people, and store somewhere close to hand. A business card is not in digital form. Therefore, it stands apart from the colossal amount of information created on the internet. It cuts through the noise of information overload. According to the latest search engine statistics, people conduct 5 billion online searches per day. In contrast, customers can search for a business card in their wallet or purse with immediate results – and without the distraction of an online search. All the information you need is in front of you, neatly presented on a 3.5in x 2in piece of card that is beautifully designed; a visual expression of you and your brand.
Use Auto Detailing Business Cards to Make an Introduction
If you are networking or you simply spot an opportunity to make a business connection, hand over your business card to break the ice and kick-start a conversation. It is a more personal way to make an introduction and have a chat about what you do. True, you can swap information digitally in seconds. However, talking to someone face-to-face helps you engage properly with a person. Eye-to-eye contact, direct communication, a friendly smile, and a firm handshake makes any business exchange more meaningful and memorable.
Put Digital Information on Your Auto Detailing Business Cards
Turn a traditional business card into a digital experience. Place a QR code on your auto detailing business cards to encourage customers to interact online with your business. QR code (Quick Response code) is a type of barcode that takes your customer to an app, landing page, a document, or your website. It is a quick and effective way to promote your car wash business or bring a fresh perspective to your truck wash business marketing. For example, use the QR code to link to a coupon code that offers a discount for a new service, such as air sanitation or engine steam cleaning. Your customer simply scans the code using their smartphone to access the relevant information online. It is an effective strategy that connects an offline marketing tool (your business card) to the online world.
Encourage Your Customers to Share Your Business Cards
Get into the habit of giving 2 auto detailing business cards to every customer. Be transparent about your intentions: politely explain that 1 card is to keep and 1 card is to give away. Surely, you must have provided your customer with a positive experience and have made a great impression first. Personal recommendations from existing customers help bring in new customers. It is an effective marketing strategy that speaks volumes about your work. When people are impressed with your auto detailing services, they will happily tell others about it. This is marketing at its best – built on trust and based on credibility. Combine offline marketing tips with your online efforts to build a solid marketing strategy that will get your business noticed.
Show Professionalism and Preparation
Always be prepared. Opportunities that generate business leads can present themselves when you least expect it – at the supermarket, in the dentist's waiting room, or taking a break at the coffee shop. If there are people around, there are opportunities. When you strike up a conversation and a potential customer asks for your contact information, it creates a good first impression if you can simply hand over one of your well-designed auto detailing business cards. It is a fuss-free way to exchange details and it looks professional. People are more likely to engage with your auto detailing business if you come across as meticulous, organized and prepared. Planning and preparation are key to creating an effective car wash marketing plan.
Go Against the Marketing Trend to Get Noticed
When everyone else turns right, go left. It is one way to escape the noise of the crowd. Also, it is one way to stand out for thinking differently. In marketing terms, if everyone focuses on email campaigns, social media promotions, and other forms of online advertising, introduce good old-fashioned direct marketing in the shape of a business card. Many people think that an online presence has replaced the need for traditional business cards. Do the opposite of what other people are thinking. There is nothing "out of touch" about literally placing your auto detailing business cards directly into a potential customer's hands. This isn't about replacing online marketing. On the contrary, it is about complementing it – adding offline ideas to your existing car wash or truck wash business marketing strategies to keep the brand message fresh and effective.
Always Check the Small Print
On a practical note, make sure spellings, website address and contact information are correct on your auto detailing business cards before going to print. Otherwise, you'll have an expensive mistake on your hands. Therefore, double-check every little detail for a professional finish.
If you're starting out or you want to take your business to the next level, take a closer look at DetailXPerts' detail business marketing and sales training program for franchise owners. It includes an initial supply of beautifully (and brand-driven) created business cards as well as other marketing collateral. The professional sales and marketing team provides extensive training and ongoing support. Also, discover the power of multi-level strategies that engage customers through an online and offline marketing approach.
The franchise world never sleeps; there is always something happening that's worth talking about or sharing. So, if you don't want to miss out, sign up to our monthly newsletter. We'll make sure the latest news is sent your way.