Start a Car Leasing Company or Join a Car Leasing Franchise?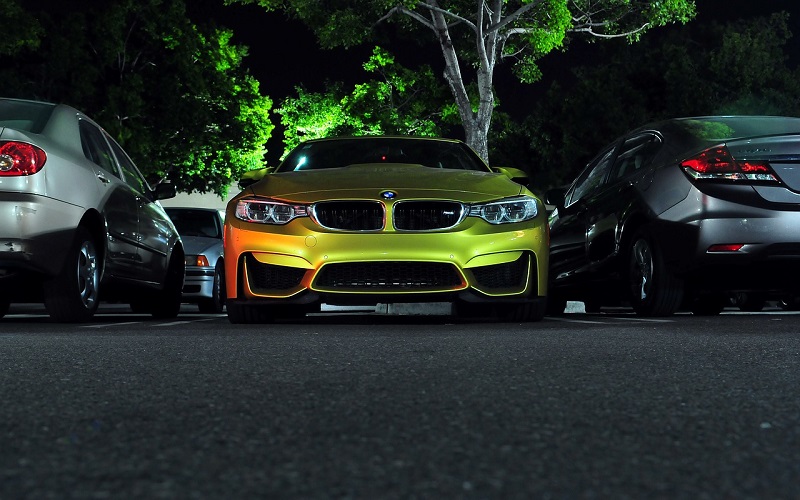 If you're having serious thoughts about joining the car leasing industry, you may already know that the global car leasing market is set to grow by 14.63 million units during 2019 to 2023, growing at a CAGR of almost 14%. What you might not know, however, is whether to start a car leasing company on your own or join a franchise business. Let's compare differences before you invest in your new venture.
Franchise Versus Your Own Business
Are You Ready to Start a Car Leasing Company?
How much experience do you have? If you want to start a car leasing company from scratch and build your own brand, not someone else's, knowledge of the car leasing industry is a must. Alternatively, take advantage of an established car leasing company's experience while creating a business opportunity for yourself.
Own Business
You'll be handling the business on your own, so you'll need to be up to speed on key requirements. For example, license and permits must be in order. Business insurance policies need to be looked into. Technological experience is essential, too. If you are using an online system management tool to organize leasing contracts, fleet leasing details and so on.
Franchise Business
If you have the urge to be your own boss but don't think you have enough experience to get your business off to a strong start, car leasing franchise businesses can give you the support you need. You'll have access to training services that have been developed to meet the requirements of the car leasing market.
Assessing the Financial Situation
Whether you want to strike out on your own and start a car leasing company or are exploring automotive franchise opportunities, going into the car leasing business is a big investment.
Own Business
Do you have a head for numbers and the know-how to raise money to fund your new venture? If you are confident in your abilities and believe you can overcome the challenges that go with financing a business, there is nothing to hold you back.
Franchise Business
If you're not a risk-taker and want to invest your money in a business that has a reputable brand behind it, a car leasing franchise is an answer. Furthermore, as a franchisee, it is often easier to secure a bank loan when you have the support of an experienced franchisor behind you. The franchise management team can also assist with financing options beyond traditional bank loans.
Recognizing Your Personality Traits
When it comes down to franchise vs own business, personality is a key deciding factor.
Own Business
if you a free spirit who wants to build a brand from the ground up, then you'll want to start a car leasing company without the influence of a franchise brand. Your personality traits reflect a desire to succeed in business – you are confident, competitive, disciplined, a risk-taker and a problem-solver.
Franchise Business
If you are motivated and ambitious but more comfortable with the franchise help and support of a team behind you, then being a part of a franchise family is better suited to your personality. You can pursue your dream of working for yourself secure in the knowledge that you represent an established brand that will offer assistance should you need it.
Building a Fleet
The fleet is the heart of your business; therefore, invest in vehicles wisely when you start a car leasing company. Buying cars to lease out will be your biggest expense; experts recommend you buy them outright, as opposed to leasing and then sub-leasing, to avoid legal and insurance complications.
Own Business
Good negotiation skills are imperative. As you build your fleet, you'll want to hunt down the best deals to obtain vehicles at competitive rates. If you are financially savvy, knowledgeable about cars and confident you can negotiate successfully with dealerships and manufacturers, you have the potential to make your own business a success.
Franchise Business
Car leasing franchises have staff on hand to help franchisees secure the best deals. Reputable franchises have established relationships with car manufacturers over the years, which gives them buying power. In turn, this means franchisees can offer their customers leasing deals at competitive rates.
Hiring a Winning Team
As you grow your business, you'll need a good team behind you. Hiring employees goes with the job when you start a car leasing company. Recruitment can be time-consuming and challenging, so it is important to know what you're doing.
Own Business
Are you a people person? If you possess great communication skills and leadership qualities that will inspire and motivate a team, this helps when it comes to recruiting – and retaining – the right people.
Franchise Business
If you'd prefer employee recruiting advice to help build a strong team, a franchisor can share helpful tips. This includes information about screening processes, different types of interview, reference checking and so on. Franchisees are also advised on employee management tools to help you monitor employees' performance.
Establishing a Marketing Plan
With the predicted growth of the car leasing market in the upcoming years, there will be strong competition from others who want to start a car leasing company. You will need a website and marketing plan in place to attract and retain customers.
Own Business
If you have the experience and the tech skills to build your brand and run an effective online (and offline) marketing campaign, there is no reason why you can't take control of the marketing side of your car leasing business. This includes utilizing social media platforms, search engine optimization (SEO) and email marketing to target customers.
Franchise Business
Being a franchisee gives you access to a branded company's existing marketing strategies that effectively connect with customers. This is ideal if you don't have the time or the experience to come up with a marketing plan from scratch. Experienced franchise support staff can help with PR campaigns, promotional materials and marketing templates tailored to attracting customers. This eliminates the need to experiment with marketing techniques; you can cut straight to the most successful and cost-effective ways to market your business.
If the sound of a franchise appeals to you, check out the DetailXPerts' franchise opportunity. Our ongoing extensive franchise training will also help you learn how to run a successful business from marketing and business management to managing your funds wisely.
If you are keen to find out more about the franchise industry and keep up to date with DetailXPerts, sign up for our newsletter to hear all about it.