10 Top Sports Franchises to Consider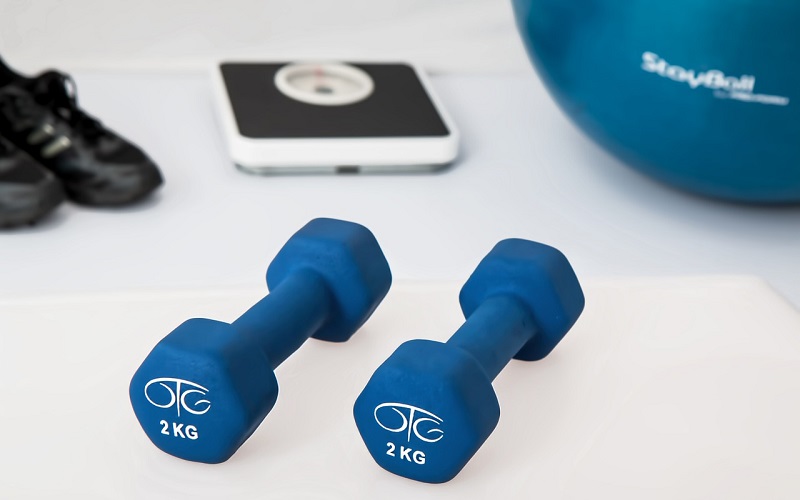 They say that if you choose a job you love, you'll never have to work a day in your life. If there is some truth in this and you are passionate about sports and fitness, then perhaps one of the top sports franchises is worth considering. But, aside from a passion to succeed and an energetic outlook, what else do you need?
The first thing you need to know is that a sports franchise is not exclusive to the world of the NBA, NFL and so on. After all, a franchise there would set you back a cool 10 figures. On the contrary, within the sports business, there is a world of opportunities for you to explore – opportunities that are much more accessible and affordable. So, let's look at what's available:
Top 10 Sports Franchises
1. Anytime Fitness
Business Model
24-hour health and fitness club. Initial franchise fee is $42,000. Net-worth requirement from $300,000. You don't pay fees on sales totals.
Competitive Advantage
Franchising since 2002, Anytime Fitness is one of the top sports franchises. It has the largest presence of any fitness franchise with over 4,500 territories sold. Additionally, you'll be granted an exclusive territory. The 24/7 opening hours appeal to those who want fitness to fit around their work and busy lifestyle.
Reasons to Join
While some popular top sports franchises are currently not accepting new franchisee applications, Anytime Fitness is actively seeking new franchise units worldwide. Also, 60% of existing franchisees now own more than one club due to the success of the business model. Also, in light of today's obesity concerns, the option of around-the-clock workout availability fits well with the push towards health and well-being.
2. Orange Theory Fitness
Business Model
Boutique fitness studio. Initial franchise fee from $59,950. Net-worth requirement is $500,000.
Competitive Advantage
It has adapted the gym experience to meet the demands of gym-goers who like to combine technology and exercise. This is a rapidly growing trend among the top sports franchises. The data helps customers scale their workout to their fitness level. Its unique concept includes a small studio size as opposed to the bigger traditional gym.
Reasons to Join
The "boutique" fitness studio is a growing trend for those who want a more personalized experience when they hit the gym. Class-based workouts with interactive technology to track workout stats are attracting more and more customers.
3. Safe Splash Swim School
Business Model
Child and adult swimming lessons, parties, summer camps. Initial franchise fee is $25,000. Net-worth requirement from $300,000. Two business models available (Hosted and Dedicated) to suit those with different levels of capital to invest.
Competitive Advantage
Although only franchising since 2014, Safe Splash has over 150 franchises and is growing. It is also a nationally recognized learn-to-swim program (the official swim school provider of USA swimming).
Reasons to Join
There will always be a market – teaching swimming is a life skill, not just a trend. Meanwhile, adults of all ages enjoy swimming because it gives them an excellent cardiovascular workout without impacting heavily on joints and muscles. This franchise also has good back-office support services, such as handling registrations, billing and customer requests, plus a dedicated call center.
4. Jazzercise Inc.
Business Model
Dance party workout/group fitness classes. Initial franchise fee is $1,250. Franchisee costs vary; if you want to just teach it starts from around $2,500. If you want to own a center it can range from $9,000 to $38,000.
Competitive Advantage
Jazzercise has been franchising for 37 years and has a low startup cost compared to other top sports franchises. It offers hands-on support, continually creating new workout material for franchisees that has been pre-approved by health and fitness specialists.
Reasons to Join
The level of investment is up to you. How much time and effort you want to put into the business is flexible, too. Be your own boss and become an Owner Instructor or teach for someone else and be an Associate Instructor (every certified instructor is a franchisee).
5. 9Round
Business Model
Kickboxing fitness circuit-training centers. Initial franchise fee is $30,000 for 1 license/location. Net-worth requirement is $150,000. Two ownership models.
Competitive Advantage
Low cost of entry with total average owner investment between $99,675 and $143,075. Low overheads, too – the circuit model only requires 1,200 to 1,500 sq. ft. The program promises a full-body workout in 30 minutes, which appeals to customers short on time.
Reasons to Join
Franchise flexibility – choose to be a semi-absentee owner or an owner-operator. If you want to secure an SBA loan for franchise, 9Round is listed on the Small Business Administration Franchise Registry. This listing means franchisees received accelerated loan processing through your lender and the SBA.
6. Club Pilates Franchise
Business Model
Pilates strength-training workouts. Initial franchise fee is $60,000. Net-worth requirement is $350,000.
Competitive Advantage
It has the world's largest network of Pilates studios with over 850 franchise locations already sold. If you are seeking out the top sports franchises, this business model is part of a $9 billion Pilates industry, which shows no signs of slowing down.
Reasons to Join
Stress and anxiety are widely reported in today's workforce. Long hours at work and hectic lifestyles contribute to mental health problems. Core strength and breathing techniques as advocated by Pilates can help people to manage and control stress.
7. My Gym Children's Fitness Center
Business Model
Early learning/fitness programs for children aged 3 months to 13 years. Initial franchise fee from $25,000. Net-worth requirement is a minimum of $100,000. Prices are even less for the mobile franchise business model.
Competitive Advantage
My Gym has locations in over 25 countries. It also gives potential franchisees more choice, flexibility and financial options with three distinct business models to choose from: Standard Gym; Compact Gym and Mobile.
Reasons to Join
For those looking for veteran-owned franchise opportunities, My Gym Children's Fitness Center offers veteran incentives with 10% off the franchise fee. Ongoing support is provided with marketing, training and security/safety procedures. This franchise is also responding to demand in the educational fitness industry as parents and educators seek ways to tackle the problem of obesity in children.
8. GYMGUYZ – Mobile Personal Training
Business Model
Home-based personal training. Initial franchise fee from $35,000. Net-worth requirement is $100,000.
Competitive Advantage
Mobile businesses that go directly to the customer tap into the "personalized" trend that is driven by millennials who like a more bespoke experience. Convenience is part of the appeal, too. Instead of commuting to the gym, workouts are done in the comfort of their own homes.
Reasons to Join
No bricks and mortar space needed. You can be up and running in 8 weeks; an attractive prospect when you're researching top sports franchises. You don't even need a fitness background – GYMGUYZ provides training. It also offers ongoing support, including help with marketing and HR training.
9. F45 Training
Business Model
Fitness studios. The "F" stands for functional. Initial franchise fee is $50,000. Liquid cash requirement is $100,000.
Competitive Advantage
It is ranked as one of the fastest-growing franchises in the world, looking to secure its place among one of the top sports franchises, according to Forbes. Technology is a large part of its success. Large digital screens on walls guide people through their workouts and then automated feedback is sent to their smartphone. Classes are booked via the F45 app.
Reasons to Join
Good support with the technology side of the business, including apps (iPhone and Android) and intranet playbook for franchisees. Access to indoor fitness equipment at competitive rates as well as accounting, management and payment systems. Emphasis on technology, team training and a sense of community appeals to the younger generation.
10. i9 Sports
Business Model
Youth sports league for children ages 3 to 14. Youth sports camps, leagues and clinics in popular sports, such as flag football, basketball and baseball. Initial franchise fee is $24,900 for a 10-year agreement. Alternatively, a 5-year agreement deal is available for a monthly franchise fee of $1,500.
Competitive Advantage
More than 140 franchise operations nationwide. It is accessible to entrepreneurs with families because of the work-from-home setup, volunteer and part-time staffing model and a geo-targeted local marketing strategy.
Reasons to Join
Affordable to start, low overheads and inexpensive to scale. If you don't want to pay the entire franchise fee upfront, you can spread costs monthly over 5 years. If you are passionate about sports and improving the health and fitness of children amid an obesity epidemic, i9 Sports is a good opportunity. Or if you want to start a family franchise, this might be the one for you.
The aforementioned franchises fall within Entrepreneur Magazine Franchise 500 ranking, where key factors taken into consideration are costs and fees; size and growth; support; brand strength; and financial strength and strategy.
If you like the idea of the franchise business model but you're not completely sold on joining one of the top sports franchises, take a look at other business areas. For example, you might be interested in checking out a franchise in the car detailing business industry and joining DetailXPerts instead. You can enjoy the full-on franchise family (and franchisee) support while still flexing your entrepreneurial skills.
Meanwhile, why not sign up for our monthly newsletter? It goes straight to your inbox and keeps you up to date with our business news and also other events and opportunities in the franchise world.