Using Black Friday Auto Deals to Boost Car Wash Revenue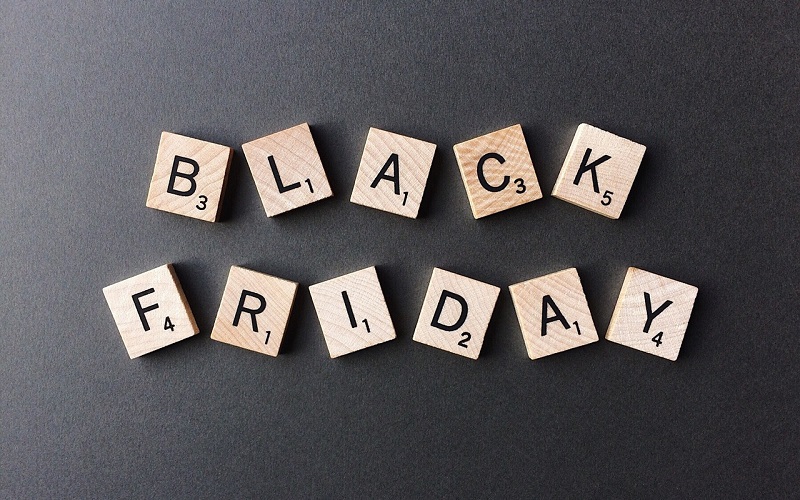 Customers love a bargain. The phenomenal success of Black Friday, the epic shopping event driven by major discounts and deals across a range of different industries, confirms it. Black Friday takes place the day after Thanksgiving in November. Typically, it kicks off the holiday season shopping spree in style. People search for knock-down prices on everything from electronics and jewelry to Black Friday auto deals. In 2018, Black Friday generated an enormous $6.2 billion in online sales, a growth of 23.6% year over year.
With these billion-dollar figures in mind, there is nothing stopping owners of car wash and detailing businesses capitalizing on the Black Friday super sales, especially when customers are in the mood to spend and splurge. Let's take a look at ways to maximize car wash revenue on big-spend Friday, such as deals that make the perfect present for car owners. Customers who want to start shopping early for Christmas always welcome gift inspirations.
How to Promote Black Friday Auto Deals
Make Black Friday Auto Deals Accessible on Smartphones
Take advantage of the mobile revenue opportunity. People are increasingly hunting for deals and discounts on their smartphones. Adobe analysts observed that over a third of online Black Friday sales happened over smartphones. SMS promotions are a good way to reach customers. Car wash promotions and offers that can be readily picked up via a smartphone increase your chances of securing a sale.
Think About Gift Cards for the Holiday Season
Make an offer irresistible. For example, 20% off your car wash gift cards. Not only do the customers enjoy a discount but a practical gift, like a car wash gift certificate, will get the thumbs up from car owners. It is a great alternative to traditional boxes of chocolates or Santa-themed socks. Explore innovative car wash holiday marketing tips to give customers a refreshing change from the usual sugary treats or clothing that are gifted at this time of year, and boost your revenue in the process.
Create Coupons for Loyal Customers
Customers know when some thought has gone into a deal; i.e., something more than just knocking down prices to secure a sale. If you want your Black Friday auto deals to be more meaningful, think of a deal that extends beyond one Friday in November. For example, coupons are a great way to reward loyal customers while also encouraging repeat business. Customer loyalty marketing goes down well with anyone who loves a bargain. Discounts on detailing services or complimentary detailing service upgrades will always intrigue car owners.
Use Social Media Advertising to Reach More Customers
Create eye-catching social media campaigns to let customers know about your Black Friday auto deals. For example, you could use a free graphic-design tool website to create social media posts. Include attention-grabbing animated posts that highlight your Black Friday auto deals. Remember to include a call-to-action like "call us today" or "visit our website" to instruct customers what to do next. As well as creating a strong online presence, a well-executed car wash brand strategy will also help you stand out during the busy shopping season.
Get Specific with Your Marketing Campaigns
Run deals that will appeal to your existing customers, like green rewards. These will help to incentivize loyal customers. Also, consider offering discounts to attract new customers.
Firstly, identify who these new customers might be. For example, with over a third of people hunting for deals on their smartphones on Black Friday, you could maximize your marketing efforts by targeting millennials. Car wash holiday marketing to millennials is a smart move, and not just when you're promoting Black Friday auto deals. Millennials are tech-savvy and active online. Therefore, social media marketing will target them effectively. Don't forget to include other information that will interest them. For example, an environmentally-friendly car wash deal will appeal to those millennials who actively seek out socially responsible businesses.
If you can tap into the excitement generated in the run-up to the holiday shopping season, your Black Friday auto deals and discounts should go down well with customers and boost your car wash revenue. While you've got shoppers' attention, you could try to personalize their experience, maybe by exploring ideas to boost customer loyalty in order to encourage ongoing support for your business.
DetailXPerts runs nationwide monthly deals and offers that keep customers engaged and remind them of the brand. Surely, this is something that every franchise owner benefits from. At the same time, our detailing business flexibility allows each franchisee to decide whether or not to honor these deals at their local level. Alternatively, they can set up their own promotions. If you would like to learn more about our exciting business opportunities, download our Free Franchise Info Kit for more information.
Before you go, sign up for our e-newsletter. Stay updated with the latest automotive franchise opportunities and industry news.