Pros and Cons of Using Professional Finance Services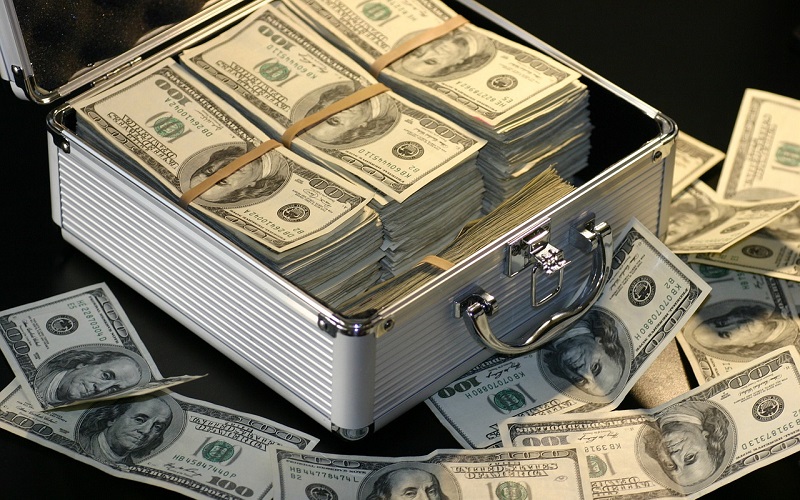 Good decision-making underpins a successful business. Choosing the right funding model when you need access to capital is not a decision to be taken lightly. After all, a loan is debt that needs to be paid with added interest. There are different options out there including professional finance services which will help you get financing for your franchise business.
Financing service providers like National Business Capital (NBC) connect borrowers (like small business applicants) to a global marketplace of lenders. Companies acting as a bridge between small business and lenders are gaining in popularity. Smart technology and a streamlined application process attract people to lending advisory services. They are popular with startups and small business owners who want to secure loans for business growth (hiring staff, managing cash flow, buying equipment and so on). According to research, small businesses applying for credit with an online lender has grown markedly. If you're looking for a lender and considering the services of one of these financing companies to connect you to the right one, here's what you need to know.
The Pros and Cons of Using the Services of a Professional Financing Company
Easy Online Application
Taking out a corporate loan for your car wash business can seem like a daunting experience but it doesn't have to be. In terms of quickness and convenience, the application process via professional financing services wins hands down compared to a bank's requirements. According to some business financing companies, it can take just 60 seconds to fill out their application online.
Advantage:
You don't need to provide lots of supporting documentation as you would when going through a bank. Typically, just a few documents will do. For example, proof of your identity and a bank statement from the past three months.
Secures Finance in 1 – 3 Days
Faster funding attracts people to professional financing services. In some instances, funding can come through in less than 24 hours. In contrast, a bank can take months to approve funding while direct lenders can also take days/weeks to free up your loan amount.
Disadvantage:
Not taking the time to fully understand the legal terms and conditions can be detrimental to your business. Understandably, you want the money to fund your franchise business sooner than later but you should never rush a business decision. Know what you're signing up for – take legal advice if necessary. Talk through your options. Discuss repayment plans and interest rates, which can be very high with some lenders. Compare loan rates and terms. Shop around. For example, an SBA loan for franchise might be a possibility. These loans are back by the Small Business Administration, which is a United States government agency that provides support to entrepreneurs and small businesses.
Easier Loan Approval
Meeting approval requirements can be tough when you want to take out a business loan to fund your franchise business. If you have bad credit the application process will most likely be rejected if you go through a bank.
Advantage:
Professional financing services can work around bad-credit situations because they have independently set standards, which allows the approval of all credit profiles.
Allows Flexible Payments
Starting a business can challenging and unpredictable. When you take out a loan, flexible payment terms can help make the startup experience more manageable.
Advantage and Disadvantage:
You can choose a repayment schedule (i.e., regular and smaller amounts over a longer repayment term) to suit your specific needs. However, are you getting the best rates and what about fees? Opaque fees are often a criticism of professional financing services. Lenders are not always forthcoming about interest rates etc. until your application is being processed. If in doubt, consult a financial advisor to help talk you through the true borrowing cost of a loan that permits flexible payments.
Avoids Mixing Business with Family and Friends
If you are looking for ways to secure franchise financing, turning to family or friends for a loan might seem the easiest option but is it a wise one? Those closest to you will want to see you succeed with your new business venture but not at their expense, which is inevitable if you run into difficulties with the repayments.
Advantage:
Using professional financing services might cost you more in interest rates and fees but it could save your personal relationships. It is a different matter, of course, if family members are actively involved in the business with a vested interest in the company. In this instance, if a family loan is on the table, involve a professional third party to manage the funding and deal with the legalities.
Allows Multiple Loans at a Time
Professional financing services often allow you to take out as many loans as you like. This might sound great in theory but in reality, there is an obvious downside.
Disadvantage:
You can easily become overwhelmed with a financial burden that you struggle to clear. Make sure you have enough cash flow in the business to keep up with repayments. Speak to a business financing advisor if you're thinking about taking out more than one loan.
Willing to Work with Startups
Finding business financing can be tricky, to say the least. It can be even more problematic if you are just starting out. Traditional lenders are more risk-averse. Also, most banks typically have a meticulous and time-consuming application process, which can be off-putting. However, you'll find that some professional financing services help new businesses establish credit with no time in business required, which is good news for startups! Securing a loan is done promptly (often within a week) with flexible terms.
Advantage:
Business startup funding can range from $5,000 to $150,000 or more. No collateral is needed. No annual revenue required. Paperwork is digital; electronically sign and return documents for a speedier experience. However, startups are considered riskier than existing businesses; therefore, startup loans typically have higher interest rates.
Apply to Multiple Lenders at Once
They say time is money. With this in mind, it is tempting to turn to those professional financing services who let you apply to multiple lenders in one go. This can speed up the loan application process.
Disadvantage:
Convenience comes at a cost. For example, NBC can save you time by applying to multiple lenders at once but it comes at a price. Can you afford to pay the extra as well as the financial capability to pay back the loan? Be mindful that you have a lot to lose if you can't keep up with repayments.
No Collateral Requirements
If you shop around, you'll discover almost all banks require collateral for small business financing. Forms of collateral include cash, your house, your car or any business equipment. These assets are seized and sold if you default on the loan. However, professional financing services like National Business Capital say that collateral requirement is not necessary.
Advantage and Disadvantage:
You won't lose the roof over your head (or other assets) if the loan is not repaid. Disadvantage of an unsecured loan? The lender will probably demand a much higher rate of interest on the loan. After all, this is how they make their money. Also, you're still legally obliged to repay the debt, which comes out of your personal funds if your business account is empty.
As with any important decision in life, business or personal, it is wise to gather as much information as possible before you make up your mind. Whether you use professional financing services or take out a bank loan, a loan from the franchisor or an SBA loan, make sure you understand what it will really cost you. Even SBA approved franchises need careful consideration – do your due diligence. Ask questions. Don't rush in. Do a comparison shop. Don't be afraid to explore different options either. For example, check out the DetailXPerts car franchise opportunity ­– we assist our franchise applicants in finding the best way to finance their business.
If you're interested in franchise opportunities and business news, sign up for our monthly newsletter for regular updates.