Reacquired Franchise Rights – What Is It and Why Is It Important?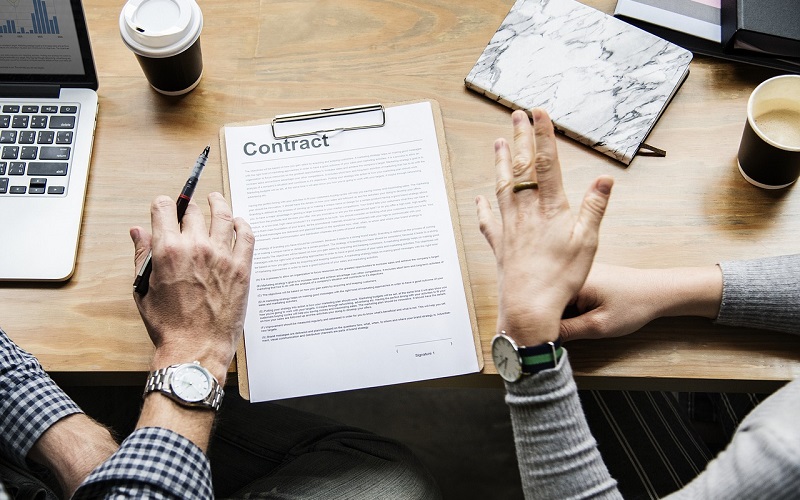 Congratulations! You've decided to take up a franchise business. But first, there is paperwork. The journey to becoming a franchisee starts with reading the small print. You are buying the rights to a brand name, which allows you to benefit from an established company's experience and reputation. Understandably, there have to be terms and conditions for this to work effectively. Reacquired franchise rights are part of this consideration. But do you need them when joining a franchise system? Let's take a look at this particular clause in more detail to help you decide.
The Lowdown on Reacquired Franchise Rights
What Are Reacquired Franchise Rights?
By definition, "reacquired" means something is acquired again. In other words, if you reacquire the rights to something, you buy them back. In Hollywood, for example, Marvel Studios reacquired the film rights to The Fantastic Four (previously owned by 21st Century Fox). If we look at the franchise business world, a franchisor can buy back a franchise from the franchisee (if the contract allows it). The franchisor then regains the rights to the franchise and takes back control once more.
It sounds straightforward enough but, unsurprisingly, the entire process comes with terms and conditions. We need to look at them closely. Furthermore, a third party can buy the franchise contract from a franchisee; it doesn't necessarily have to be the franchisor. This is why it is so important to understand your franchise rights. Of course, this includes the buyback or transfer clause and how these rights impact on the relationship between franchisor and franchisee.
Information Is Everything
How do you find out about a franchisor and reacquired franchise rights? In the U.S., the franchisor has the obligation to give you a franchise disclosure document (FDD) before selling you (the franchisee) a franchise. It contains all the information that a franchisor must supply to prospective franchisees. The FDD covers litigation, bankruptcy, fees, franchisor's assistance and also information on renewal, termination, and transfers. It is regarded as a uniform method of disclosure for the benefit of franchisor and franchisee.
Reacquired Franchise Rights and the Franchisee
If you are excited about buying a franchise and becoming your own boss, selling or transferring the business is probably the last thing on your mind. But it is important to consider a "what if" situation in the future. What if you want to try your hand at another franchise business model? What if the franchising life simply isn't for you? Or the business is not earning as you expected it to? As a franchisee, there may be countless "what ifs" down the line but there is only one sensible solution: make sure the franchise agreement (a legally-binding document) supports an exit strategy that doesn't result in a major legal or financial fall-out. It will benefit you (the franchisee) if reacquired franchise rights and the transfer clause are fair and reasonable.
When Do Reacquired Franchise Rights Matter?
Reacquired franchise rights become a matter of importance when a franchisee no longer wants to be a part of the business. Exit processes are not as simple as selling up and moving on; there is the parent company to consider. The franchisee may be expected to find someone to take over the contract with the franchisor. The contract may stipulate that the franchisor has first option to buy back the business or decline it before it goes to the open market. Either way, getting out of a franchise business is a whole lot smoother if the franchisee knows in advance what legalities are included in the franchise agreement.
What's the Deal with Buyback Provisions?
It is important to be aware that the terms and conditions of a franchise agreement can vary from franchise to franchise. There is no "one-size-fits-all" document. Each franchisor has its own way of doing things. However, the agreement has to include termination policies, reacquired franchise rights, and exit strategies. Resale policies vary and there are good and not-so-good situations to consider. Some franchisors may have a "buyback" provision, which allows the franchisor to buy back the franchise. Often, the franchisor is the one to determine the rate for the buyback. Whether this rate is agreeable to the franchisee depends on the individual contract. It does, however, allow the franchisee to offload the business and move on with their life, which might make the agreed fee "worth" it.
What if There Is no Buyback Provision?
If there is no buyback provision, it opens up the market for the franchisee to sell to anyone and possibly get a better price for the business. However, some franchisors don't allow the reselling of a franchise, no matter what. How do you feel about this? If you think it is too restrictive then you should go into business with franchisors who have buyback provisions in place.
Good or Bad for the Franchisor or Franchisee?
As outlined above, there is no standard form of franchise agreement. However, the franchisor and franchisee will always have rights, but some may favor one side more than the other. It is no different with reacquired franchise rights. This particular clause might work out well for the franchisor and not so well for the franchisee or vice versa. It depends on the contract itself. Also, it can depend on the value of the franchise rights, which may have changed since the initial purchase. Finally, it also depends on why the franchisee is exiting the business.
As with any "rights", there are conditions and protections put in place to promote certain values, such as fairness and respect. Good franchisors will be mindful of this. They would want the best for their franchisees. After all, a strong and healthy franchisor-franchisee relationship is key to building a successful business where both parties benefit.
There is a lot to take on board here and the legal language of a reacquired franchise rights clause can be a little tricky unless you have a legal background. Therefore, it is always a good idea to get a professional opinion. A franchise lawyer will go through the entire contract with you to make sure you fully understand what it involves before you sign on the dotted line.
If you're seriously considering joining a franchise, why not take a look at the DetailXPerts franchise system and the application process? This is outlined in six steps so you'll know what to expect within a specific time frame.
You might also be interested in signing up for our newsletter for business news and all the latest goings-on in the franchise world, including what it takes to run a successful car wash franchise.