Pet Franchise vs Auto Detailing Franchise – Which Is Better for You?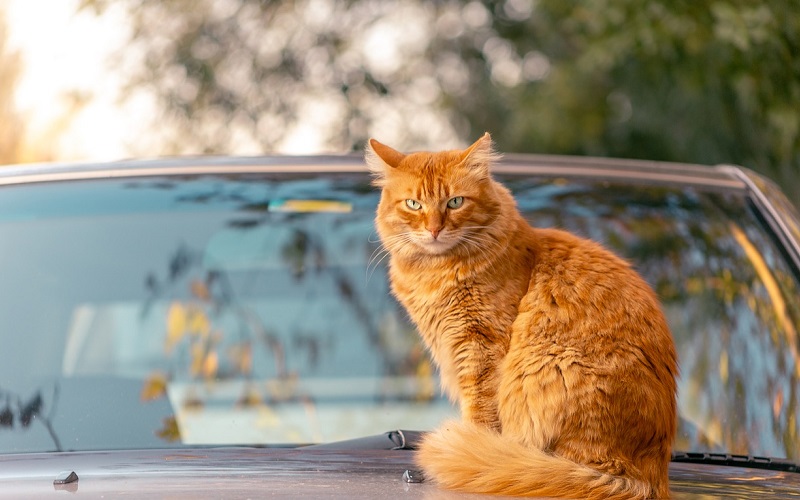 The franchise business concept is fairly standard across industries but the type of businesses varies greatly. Pizzas, donuts, soccer, ballet, you name it. The opportunities are endless for entrepreneurs but in the end, it comes down to choosing just one franchise that excites you the most. In this instance, let's look at two popular and successful franchise opportunities – the pet franchise industry and auto detailing – to see which one is the best fit for you:
Pet Franchise or Auto Detailing Franchise?
Future Growth
The pet franchise world has micro sectors to consider because rising pet ownership is driving demand for different services. Types of franchises include boarding (pet hotel franchise), pet food, grooming, training, day care and dog walking. The estimated spend in the pet industry for 2019 is $75 billion and there is a projected growth of 5.4% between 2019 and 2024, according to news reports.
Pets are big business. Around 85 million families in the U.S. own a pet (2019-2020 survey). Dogs are the most popular with 63.4 million households owning a dog. Pet owners are splashing out on their pets with no expense spared. For example, Wag N Wash specializes in natural food and bakery treats for dogs including gourmet deli items and custom cakes.
The auto detailing industry also continues to thrive. Market research reveals that car wash and auto detailing has experienced strong growth over the last five years to 2019 – an annual growth of 4.0% to $12 billion. The modern consumer likes convenience and values their time. They prefer to leave the job to the experts who can do a professional job in half the time.
Also, people are taking care of their cars to prolong the life of the vehicle, especially younger consumers who don't want to splash out on a new car just for the sake of it. Furthermore, it is not just about car ownership. The demand for leasing cars is set to grow by 14.63 million units (2019-2023), growing at a CAGR of almost 14%. Owned or leased, it makes no difference – cars on the road still need cleaning.
Cost to Enter the Pet Franchise and Auto Detailing Franchise Market
Camp Bow Wow is a boarding and grooming pet franchise with over 170 units in the U.S. It asks for a $200,000-$250,000 investment, which includes the $32,500 franchise fee. Dogtopia dog day care centers also offer boarding, training and space services. Their franchise fee is $49,500 with an average investment level of $750,000. This typically includes a training program and ongoing support, marketing services and a real estate and construction package. However, it has also created more investment opportunities for entrepreneurs: "Dogtopia Lite" is a trimmed-down business model (smaller locations) that requires less initial investment – targeted at or below $450,000. As you can see, costs vary greatly, so it is wise to shop around different franchises to compare prices.
Start-up costs for an auto detailing franchise are relatively low, even when compared to Dogtopia's "Lite" business model. For example, DetailXPerts car wash franchise fee is $35,000 while investment costs range from $79,000 to $116,000. This includes franchise training, help with marketing, and ongoing support. Before you decide, be sure to research car wash start up costs to get a firm grasp on the numbers.
Target Market
Millennials are the biggest pet-owning generation to date. The expression "pet parents" is a reflection of how deeply owners feel about their pets – they treat cats and dogs like family members. It means that more people are seeking services (pet hotels, grooming etc) for their pets, especially dogs. Owning a pet franchise or pet hotel franchise can tap into this trend. What's behind the trend? Americans are delaying childbirth due to financial constraints and career commitments, instead choosing to own a pet first before they commit to having kids.
Auto detailing franchises will always have a broad market – anyone who drives a car, whether it is owned or leased. People take pride in their cars and want them to look good. You can also target the millennial market if your business has environmental awareness and social responsibility. Millennials are keen to support important causes and products that come from companies known for being eco-friendly.
An eco green car wash gives you the edge over other franchises that fall short on greener values. DetailXPerts, for example, is an eco-friendly mobile car detailing business that is committed to preserving the planet. It uses chemical-free products and steam-cleaning technology that cleans 15 vehicles using just 2 gallons of water. Or there is the eco detailer Green Shine that specializes in waterless techniques to clean cars.
Location
With a pet franchise, the location should be easily accessible to pet owners; somewhere convenient with accessible parking so pet owners can quickly and safely drop off and pick up their animals. Location is not so much an issue if you join a franchise that is operated from your home; for example, Fetch! Pet Care (professional dog walking and pet-sitting franchise).
Or you can choose a pet store franchise that focuses on selling food online instead of the grooming and boarding side of the business. Pet Wants specializes in custom-made cat and dog food that can be ordered online. This pet food franchise has two business models. The mobile franchise if you don't want to open a bricks-and-mortar store. It also has a retail and delivery franchise option if want an alternative to the traditional big pet store location.
Prioritize customer convenience when you are working out how to choose a location for your car wash business. Ideally, you want your auto detailing franchise location to be situated near a high-traffic area. If passing cars see your business, you're on their radar. An accessible and visible location is important. Alternatively, if you choose a mobile detailing franchise, you are not restricted to a physical location.
Ways to Add Value to the Business
Increase Convenience
For example, a specialty pet food franchise can add self-serve dog washes and grooming centers to its business model for pet owners who want services and products under one roof.
Save the Customer Time
If you open a car wash business, include mobile services. This will enable you to go to the customer's home or place of work, which is a time-saving service for them.
Observe Trends
If customers are shopping more sustainably, give them eco-friendly choices. For example, EarthWise Pet adds value with high-quality nutrition and a holistic approach to pet care, including the use of all-natural eco products.
Give back to the Community
For example, look at ways how a car wash business can positively impact the community. This can include doing more for the local environment by pledging to use eco-friendly car wash supplies or creating jobs to put local people in employment.
In conclusion, the pet franchise industry is thriving thanks to rising pet ownership. Pets are now as cherished as children, so a pet franchise comes with a great deal of responsibly. The auto detailing franchise market shows no signs of slowing down either. People love their cars, so if you want to bring the shine to their prized possession, maybe a car franchise is for you. If you want a quick start up with a lower initial investment, discover more about the flexibility that a mobile detailing business can offer. Also, check out the DetailXPerts car franchise opportunity to explore this business model in more detail.
Before you go, sign up for our monthly newsletter. Stay informed with a round-up of business news and everything that is going on in the franchise world.