The Important Business Lessons from Failure Stories We Should All Learn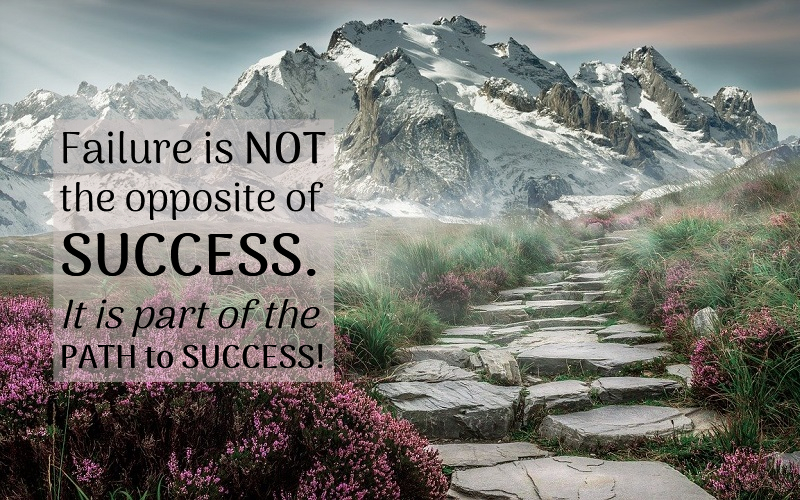 There are many business lessons in life that can teach us a thing or two about achieving our goals. Learning from failure is one. The Wright Brothers Day in December is a timely reminder of this. Orville and Wilbur Wright overcame many failures and setbacks (and crashes!) in their efforts to go beyond designing the glider plane to powered flight. With perseverance, determination and ambition, the Wright brothers eventually triumphed over failure to achieve incredible aviation success.
Failure stories like this remind us that the business world is tough and not without its challenges and frustrations. These stories, however, also underline the importance of never giving up. When it comes to being a franchise owner there are great opportunities to grow a business and make money. There are difficulties, too. However, it is always helpful to learn from others. Discover what lessons from failure can teach us in the business world:
Business Lessons from Failure Stories
Always Work on Improvement
If your goal is to run a successful car wash business, you must be realistic about the challenges that lie ahead. Failure stories are not uncommon with start-up businesses but much can be learned from what goes wrong. It is important to identify the problem and work on improvement. "It is possible to fly without motors but not without knowledge and skill," said Wilbur Wright who, along with his brother, worked on design improvements that would eventually result in a powered airplane. Gaining knowledge and improving your skills set are incredibly important business lessons, especially when you have experienced failure. Even when a business is going well, you can never become complacent. For example, make an effort to keep up with the latest technology, learn about new online marketing techniques, hone your car washing skills to make sure your stay ahead of your game.
Keep Searching for Solutions
Poor sales, ineffective marketing campaigns, under-performing employees or outdated tools and equipment are some examples of what can lead to significant setbacks in business. Your car wash success or failure depends on how you deal with these setbacks. Failure stories teach us that if you don't actively seek solutions, you will never overcome obstacles in your way. "Don't find fault, find a remedy. Anyone can complain," said founder of Ford Motor Company, Henry Ford. He had his share of setbacks when his first two business ventures failed. Instead of ending his career, these failures taught him valuable business lessons and inspired him to start over; to find remedies that would ultimately help him share his automobile designs and vision with the world.
Emerge Stronger and Wiser from Setbacks
It is important to address any issues without delay. Causes of procrastination include fear of failure but ignoring business problems won't make them go away. Failure stories teach us that we must never give up and we shouldn't make excuses. We should address failure and emerge stronger from the experience. When author J.K. Rowling spoke at a Harvard Commencement to celebrate students' academic success, her speech included the "benefits of failure". She addressed her sense of failure as a single mother living on welfare and when her first Harry Potter book was turned down by 12 publishing houses. Her subsequent success is a reminder that some failure stories can have happy endings. According to Rowling, rock bottom is a place from which you can rebuild your life. Similarly, you can rebuild a business too. Work hard, think positive, remain focused, and don't take no for an answer.
Discover What Works – and What Doesn't
Starting a franchise business can be a challenging experience. There is much to learn and a lot to do. There might be moments when you feel as though you are failing. Don't let this put you off. For example, mistakes new franchisees make include not doing enough research before joining a franchise and not having a sound business plan. Don't rush in. Learn your own business lessons from other people's failure stories. It might be a case of trial and error as you discover what works best for you in business. Above all, remain positive and push on. As Thomas Edison said when working on new inventions, "I have not failed. I've just found 10,000 ways that won't work."
In conclusion, use failure as an opportunity to learn your business lessons and start over instead of thinking your business or career will never recover. If you need a fresh start or a new direction, check out DetailXPerts' business opportunities. We are a thriving company that continues to learn and grow while providing its franchise owners with a dynamic franchise training and support program, so that you don't have to learn these business lessons "the hard way". Take advantage of our years of experience to build a business you can be proud of.
Also, before you go, take a moment to sign up for our monthly newsletter. It is delivered straight to your inbox and keeps you up to date with all the latest news in the franchise world.