7 Marketing Ideas on Connecting with Customers on a More Personal Level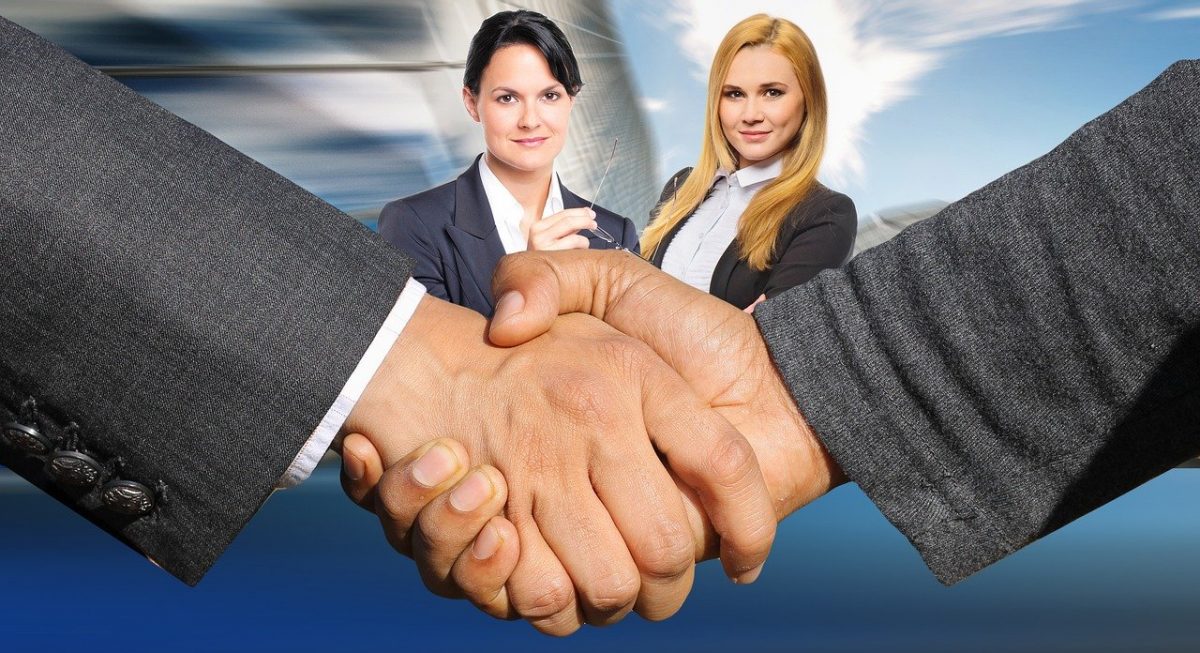 The world is busier than ever. Our fast-paced lives and hectic schedules never slow down or ease up. This whirlwind of everyday life often means we pay less and less attention to those around us. An increase in screen time and smartphone usage can isolate us from others, too. For these reasons, every business that makes an effort to personally connect with their clients will stand out. The personal touch closes the distance between a person and a brand. If you own a car wash business, connecting with customers may mean rethinking your marketing ideas and doubling your efforts. Here are some ways it can be done:
Connecting with Customers: 10 Tips to Make It More Personal
1. Record a Video Message from the CEO
Be open. Talk to your customer. If you have the responsibility for the company, welcome clients with a personal message; one that can be uploaded to your social media channels or business website.
Transparency in business is key to connecting with customers. Introducing yourself, sharing your passion for the job, describing what your business does, talking about goals, vision and values help to build trust. Your voice is key to expressing emotion. Be honest. Sound relatable. Be likeable. These qualities help to build stronger relationships with the customers of your car wash. Encourage people to get in touch – and make sure there is a click-to-call link to make it easier for them to connect with you.
2. Connecting with Customers through Your Voicemail
Pick up the phone. Don't make the customer wait. In a digitally-advanced world, people expect everything now. Customers don't want to go straight to voicemail. If you're too busy to talk to them, they'll simply take their business elsewhere. Can the office phone redirect to your cell phone or an employee's? It might not be convenient to take calls while you are detailing cars but the extra effort you make to connect with your customer could result in a sale.
If you're serious about connecting with customers, what about an outsourced telephone answering service? A human voice at the other end of the phone improves customer service – people like to be heard. Never underestimate the importance of customer service when it comes to running a successful car wash business. However, if you must use voicemail, don't make it a computerized automated greeting. Instead, record your own message with a friendly update on your whereabouts with a sincere-sounding promise to call them back.
3. Spoil Customers with a Birthday Treat
Birthday rewards and promotions make people feel special, which is key when it comes to connecting with customers. Birthday rewards are a marketing technique that gives the customer a unique experience. First, though, explain your reasons for asking for a customer's date of birth. Tell them that you appreciate their ongoing support and would like to give back on their birthday. This could be a discount on their next car wash if used within their birthday month (expiry dates on discount codes make promotions more manageable). If you prefer not to offer discounts, simply post or email customers a birthday card/e-card. Use this opportunity to thank them for their business. Exploring different ideas to boost customer loyalty is a great way to forge personal connections with clients.
4. Host an Event to Welcome Customers
Inviting regular (and potential) customers to an open doors event is a fantastic opportunity to let people know how you run your business. You could plan an event once per quarter or more often if you want to keep on connecting with customers in person. Our smartphones allow us to edge further away from talking to each other; it is so easy to simply send a message to someone. However, face-to-face interaction deepens social bonds.
Also, Business Harvard Review reports that people underestimated their own power of persuasiveness when communicating face-to-face. It is easier to explain and sell your car wash services when you have a customer right in front of you. These events allow you to showcase your work and talk about the different car wash packages and how you can tailor pricing to suit each customer. Open door events are also a good opportunity to hand over your auto detailing business cards, which is another personal way to remind someone of your business.
5. Show Awareness and Act Responsibly
Connecting with customers is easier if you have shared interests or passions. People are becoming increasingly concerned about climate change and the environment. As a result, they may actively seek out companies that demonstrate some kind of social responsibility to the world around them. Show that your car wash business outlook goes beyond just making money. For example, if you've made your car wash an eco-friendly business, be sure to tell customers about it. It could be that you are committed to saving water by using steam-cleaning techniques or that you use environmentally-friendly products.
6. Personalize the Car Wash Experience
Pay attention to customer preferences. What do they expect from a car wash? For example, do they have particular fragrances that they prefer to give their vehicle a good-as-new smell? Give them options with car detailing add-on services which, in turn, will help to boost your bottom line. Keep on improving your car wash services to impress the customer. Go into detail and state clearly what each car-wash package includes, which will help boost the customer's perceived value of the package. Getting "value for money" is important, especially to spend-conscious millennials who are now officially the biggest generation in the U.S., numbering 73 million.
However, you want to ensure that all of your customers receive a quality service at a sensible price, regardless of generation or income. Maintain the connection with other customer loyalty strategies to make each customer feel appreciated and special.
7. Connecting with Customers with a Blog Conversation
Most people are digital-savvy nowadays and quick to search online for information. They probably want to read about your car wash services first before booking them. Your car wash marketing needs to target these customers. To make information readily accessible, why not start a blog post series? Encourage people to ask questions. Include questions and answers that you think will be helpful to the customer. For example: how much water do you use to clean one car? If you use steam-cleaning technology like DetailXPerts, the answer is less than one pint of water to steam clean an average-size vehicle. Keeping the conversation going is important when connecting with customers. Regularly update the blog with new questions and more answers. If you consistently provide high-quality content on your website, you'll soon rank higher than your local competitors when someone searches online for a car wash.
Overall, the personal touch is a show of thoughtfulness and kindness, two qualities that are attractive in both people and businesses.
Connecting with customers is achievable and enjoyable, especially when people are not used to receiving attention in an increasingly busy world. Psychologists and researchers explain that people feel more alive and healthier after connecting with other each other. It makes them feel wanted, included and happier. On that basis alone it makes connecting with customers seem like a very worthwhile idea.
If you would like to learn more about connecting with customers, take a closer look at the DetailXPerts car wash marketing blog enries. Alternatively, if you don't have a car wash business but are interested in this line of work, check out our car wash franchise opportunity.
If you've enjoyed this post and would like to keep updated with the latest business and franchise news, sign up to our newsletter today.