Franchise Business Plan Basics – What You Really Need to Know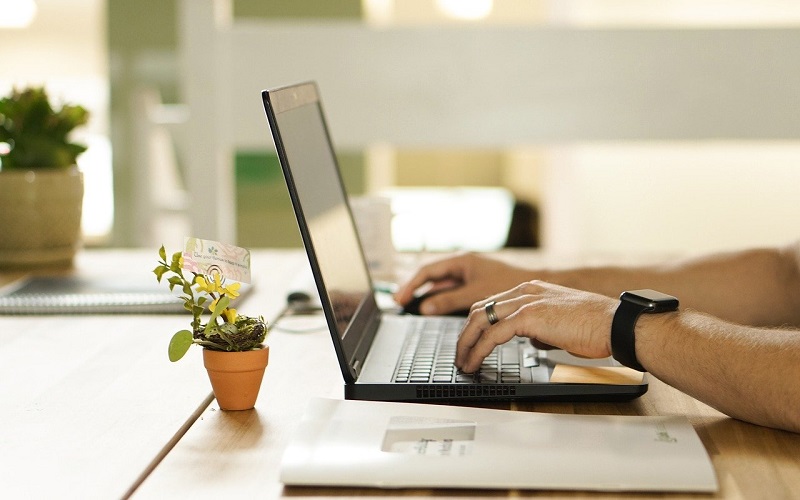 They say a goal without a plan is just a wish. If you are serious about achieving your career goals, a well-written business plan is a must. Even if you are a soon-to-be franchisee and not starting a business from scratch, outlining your core business is still important. A franchise business plan defines your goals and objectives within a certain time-frame and familiarizes you with specific elements of franchise business models that might differ from those of a regular business plan. Here is what you need to know:
Key Elements of a Franchise Business Plan
Making an Impressive Start with an Executive Summary
Grab the reader's attention. Your executive summary introduces your entire business plan. So, it has to be professional and to the point. Briefly describe your business, the problems it solves (for example, time-saving service for busy customers), costs, goals, and objectives. You want your business plan executive summary to make an excellent first impression. Stick to the main points. Ideally, keep your franchise business plan summary to one page.
Using Your Franchise Business Plan to Explain What You Do
"If you can't explain it simply, you don't understand it well enough," is a popular quote for good reason. If you don't "get" what your business is about, how will anyone else? Whether it is a business plan for car detailing, a sports franchise, a pets franchise or whatever, make your intentions clear. Write down what your business does. Describe the benefits it offers. If you are starting a business on your own, you won't have a franchisor's guidance, so be sure to write convincingly and clearly to make your business plan easily understood.
Providing Business Background Information
Your franchisor can help you with additional information such as when the franchise was started, estimated initial investment, target market and financial statements. This information will be outlined in the franchise disclosure document (FDD).
If you are starting a business on your own, you'll need to outline your business experience. This is an ideal opportunity to showcase your business skills. Especially, if you are looking to secure financial backing (banks and lenders) or support from potential partners or employees.
Writing a Franchise Business Plan to Focus Your Intentions
If you are an ambitious entrepreneur, it is tempting to include a range of exciting ideas in your business plan. While it is perfectly okay to "dream big", you need to stick to key points, such as business description, marketing, market analysis, financial information and funding, etc.
Your franchise business plan will help to focus the mind and raise pertinent questions. What can you bring to an established franchise brand to ensure a successful ongoing relationship on both sides? Writing down your goals and intentions allows you to highlight the best ideas and actions for your business while dismissing any suggestions or details that are not relevant.
Outlining Relevant Financial Details and Funding
If you are going to a lender for help with the initial investment, outline your financial situation in detail. For example, include startup costs, franchise fees, ongoing costs, profit and loss forecast. Include how you intend to raise capital, highlighting details of personal assets (and liabilities), etc. If you are buying a franchise, you have the option to look at SBA approved franchises to get financing.
Above all, financial information should be correct and transparent. Financial projections must be realistic. A fundamental part of your franchise business plan is to show that you are capable of turning a profit within a period of time. If you're building a business from the ground up, you will need to make your own connections with lenders. Regardless of whether you are writing a franchise business plan or a regular business plan, do your due diligence when it comes to financing.  
Talking About Marketing Strategies
Your franchise business plan should outline how you intend to market your business. This illustrates that you know your target audience, competitors and how you plan to reach your customer; for example, online advertising via social media. Include your product or service pricing plan.
Franchisors usually share details of their marketing efforts (outlined in the franchise disclosure agreement) to ensure you optimize your marketing efforts. If you are starting your own business, there is no outside support. Therefore, you must outline your own marketing strategies convincingly and professionally in your business plan. Overall, the marketing section of a business plan needs to show that you have what it takes to grow the business.
Including Management Structure
In your franchise business plan, write down who will be doing what. Provide answers to pertinent questions. As the owner, how much involvement will you have? Are there co-owners or partners? Outline who will be covering production, sales, marketing, and so on. Mention recruitment and training plans and costs if possible. Above all, show that your business will be run in an orderly and efficient manner.
In conclusion, your franchise business plan basics show that you are the right person to drive this business forward and make a profit. Some franchisors even offer a free business plan sample to download. There is no doubt, this kind of extra support from a franchisor makes it a whole lot easier to write a business plan compared to introducing a new business from scratch. However, attention to detail and due diligence will stand you in good stead.
If you are serious about exploring a career in the franchise industry, why not take a look at DetailXPerts' home-based franchise opportunity? As well as flexibility in schedule, there is a lower overall franchise cost for the business owner that is worth considering.
If you've enjoyed this post and would like to keep in touch with us, follow DetailXPerts'  LinkedIn page for more business and franchise news, updates, and conversations.