What Types of Car Washes Offer the Right Business Opportunity?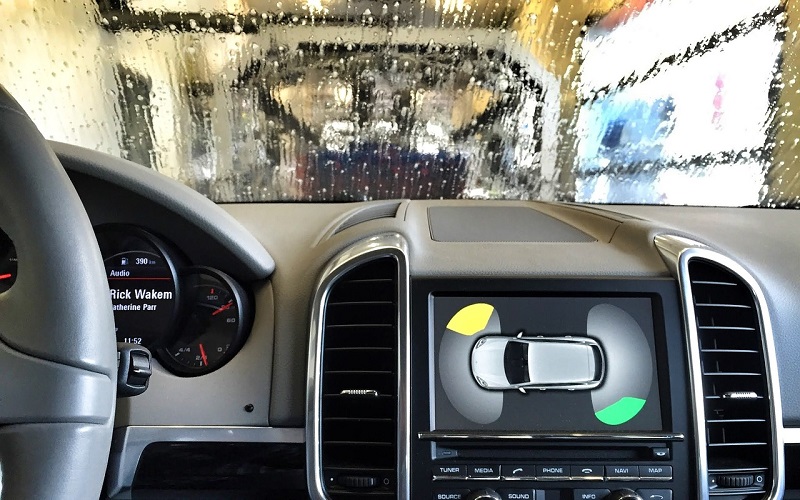 To maximize your success in the automotive detailing industry, choosing the right types of car washes is one of the most important business decisions you will make. Your choice requires a keen awareness and understanding of your customer's needs, your location, personal situation, experience, investment requirements, costs, and why a particular kind of car wash suits you best. Different types of car wash businesses include self-service, waterless wash, steam cleaning, and hand-wash methods, but which one is right for you? Take a look at contributing factors that might help shape your decision-making:
Choosing the Right Type of Car Wash Business
Steam Cleaning in Water-Shortage Areas
Take the local weather into consideration when choosing the right type of car wash for your business opportunity. If you live in an area prone to extended dry spells you will, no doubt, have experienced drought conditions impacting water supplies. In towns and cities where there is limited rainfall, it is prudent to invest in some kind of water-saving car wash instead of opening a manual hand car wash. For example, a steam cleaning auto detail shop that specializes in cleaning cars with steam achieves exceptional results while conserving water.
Waterless or Eco Car Wash to Help Counter Climate Change
Noticeable effects of climate change  could determine what type of car wash you choose. If you're keen to do your bit for the environment, opting for a water-preserving car wash makes sense. By 2025, WWF estimates that two-thirds of the world's population may face water shortages. In this situation, a waterless car wash or making your car wash an eco-friendly business is preferable. In contrast, stay away from water-intensive car washes, such as a laser wash that uses typically 172 gallons per 8-minute wash.
Express Wash for Time-Poor Customers
With increasingly busy lifestyles, people are seeking a type of car wash that saves them time. If your business location is populated with businesses, families and students, offer a fast car wash service to those who want a quick and efficient service. For example, an express car wash appeals to those who only have a spare 10 minutes or so when it comes to cleaning their vehicle. An express car wash business could also appeal to those who live in dry and dusty regions. Quick and frequent car washes are popular there.
Assessing Costs for the Right Type of Car Wash
Car wash startup costs need careful consideration before you decide which car wash to go for. If you want to keep costs to a minimum, a low-cost franchise mobile car wash business could be the right type of car wash for you. Thorough research and due diligence are important when making any cost-based decision. Do comparison checks with other car wash formats. For example, check what self service car wash startup costs look like. Also, don't forget to investigate the ongoing expenses involved with running the business.
Choosing the Right Location for a Self-Service Wash Station
If you need help deciding which type of car wash is for you, think seriously about location. For example, a self-service car wash is ideally suited to high-traffic areas where people will notice your car wash. Do you have the capital and an opportunity to set up your car wash near a hypermarket, shopping mall, or a shopping strip? People like to multi-task. If they can shop and swing by the car wash in one trip, it makes good use of their time. Being visible in a high-traffic location also increases the likelihood of spontaneous drop-ins.
Keeping Labor Costs Down with In Bay Automatic Car Wash
If you don't have professional interior detailing experience or prefer to keep labor costs to a minimum,  an in bay automatic car wash might suit your needs better. This type of car wash cleans car exteriors. It is a good idea to situate it at a gas station or a convenience store. It is popular with travelers who want to give their cars a quick clean on a road trip. Bear in mind, while you might save on labor, you still need to consider startup costs, including the cost of equipment and also your budget for ongoing expenses.
Hiring Trained Staff for a Flex Car Wash
If you want to maximize profit opportunities, you might be interested in running a flex car wash. The "flexibility" of this type of car wash gives the customer options, combining the traditional express automated car wash service with additional services. These can be interior detailing, tire dressing, and steam cleaning upholstery. However, to ensure your flex serve car wash runs smoothly, you will need experienced staff on hand for interior detailing or whatever after-care services the customer requests. If you are confident you have the management skills to lead a team and the financial resources to hire trained staff, this particular car wash format could be the perfect business opportunity for you.
Making Time for a 24 Hour Car Wash
Consumers who like convenience are boosting a 24-hour economy. This leads to business opportunities such as 24 hour car wash service. They appeal to car owners who want a quick and convenient car wash around the clock. Understandably, you can't work every single hour of the day. Therefore, an automated gas station car wash or a self-service car wash is the answer.
In conclusion, various factors will inevitably influence your decision-making when choosing the right type of car wash. Explore all your options and take into consideration your situation and preferences. Before you make a final decision, check out DetailXPerts' car wash franchise opportunity, especially if you are interested in working with an established brand that is based on a successful eco-friendly business model. DetailXPerts can offer both startup advice and ongoing support for your business.
Also, take a moment to follow DetailXPerts' LinkedIn page for more business and franchise news, updates, and conversations.