Matchmaking Services Franchise or an Auto Detailing One – Which Is Better for You?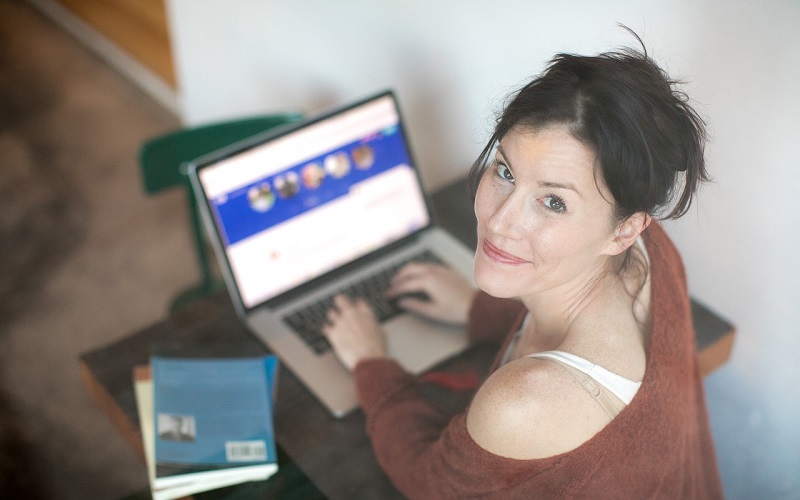 Finding a franchise to invest in can be a lot like searching for your dream date. You want a business opportunity that ignites your passion. You also want to represent a franchise brand that shares your same goals and values. But which franchise to choose? A matchmaking services franchise could be worth a consideration. Love can be a lucrative business, especially when there are subscription costs involved when searching for the perfect partner.
Or how about an auto detailing franchise? People don't need to be a car enthusiast to love their cars. They can simply enjoy taking pride in the appearance of their vehicle, which is why auto detailing is a lucrative business, too. Take a closer look at these two types of franchise to see which one attracts you the most:
Matchmaking Services Franchise or Auto Detailing Franchise?
Future Growth and Statistics
Matchmaking
A matchmaking services franchise has online services for people who are looking for love and/or companionship. The business model includes personality tests or psychological tests and mathematical algorithms to help you find someone with whom you are compatible.
According to global data platform Statista, matchmaking revenue in the U.S. is expected to show an annual growth rate (CAGR 2020-2024) of 4.1%, resulting in a market volume of $3,863 million by 2024. Ibis World reports that the US dating services industry as a whole is a $3 billion business (matchmaking, online dating/mobile dating sectors and singles events).
Auto Detailing
It is also an exciting time to explore an auto detailing franchise. In 2019, the U.S. market value of car wash and auto detailing was $11.8 billion. The industry has experienced strong growth over the last five years and, according to market research, demand for car wash and detailing services is set to continue to expand over the following years to 2024.
Affordability of fuel thanks to lower gas prices has also led to a greater number of cars on the road. Additionally, growth in disposable income in the United States boosts discretionary spending, such as a demand for car detailing services.
Cost to Enter the Matchmaking Services Franchise and Auto Detailing Franchise Markets
Matchmaking
The cost of a matchmaking services franchise is relatively low at around $15,000. Unicis is an award-winning matchmaking business that currently has 55 franchises, according to Franchise Europe. Minimum cash required to set up is $14,400. Elsewhere, Dating Options Ltd offers a franchise opportunity through The Professional Matchmaker brand from around $13,000. It has witnessed a 600% uplift in client numbers since 2012.
Auto Detailing
Car wash start up costs vary greatly from brand to brand. Be sure to shop around to seek out franchises that are transparent about their costs. For example, a breakdown of DetailXPerts' franchise costs are published on our website. Initial franchise fee is $35,000 with total costs ranging from $88,500 to $195,100. Net worth requirement is at least $300,000.
Mr Clean Carwash also has franchise opportunities. The franchise fee is $35,000 whereas the initial investment is around $2,400,000 to $3,000,000. Net worth requirement is $2,500,000. Then there is No-H20, a waterless car wash. Initial franchise fee is $25,000 and initial investment is $81,600 to $119,500 with a net requirement of $100,000.
Bear in mind, a mobile car wash franchise has lower start-up costs and great earning potential. It also taps into the delivery trend that is booming globally. Parcel delivery and food delivery are driving the trend, so why not have a car wash as a home-delivered experience?
Target Market
Matchmaking
In the matchmaking segment in the U.S, there were 100.8 million users in 2020 and the numbers are growing (+7.3% year over year). If you own a matchmaking services franchise, your target market is young adults. "Mature" dating apps or senior dating sites for over 50s are also gaining popularity. Dating after divorce is a big contributor to the target market. However, competition is tough. Global industry leader Match Group Inc. has acquired many dating apps such as Tinder and OKCupid.
Allied Market Research reveals that millennials (aged between 18 and 35) are key players on dating sites. They are very specific in what they want when it comes to finding a significant other and artificial intelligence through matchmaking services can provide results.
Auto Detailing
Private car owners, drivers who lease their vehicles and companies with fleet vehicles are your target market. The number of registered vehicles in the U.S. is 287.3 million. Of this number, anyone who wants to keep their vehicle looking good is a potential customer.
The green industry trend also opens up a more specific target market if you opt for an environmentally-friendly car wash and detailing business. DetailXPerts has an eco clean business opportunity that is perfectly suited to the green target market. Green Shine also has franchise opportunities based on a business model that uses waterless technology.
Location
Matchmaking
When it comes to location, regardless of franchise, it has to be easily accessible for customers and employees. However, a matchmaking services franchise is slightly different in that the matchmaking takes place online, so no physical location is necessary. However, people do want to meet potential partners in their area, so location becomes relevant when a customer is searching online to meet someone nearby.
Auto Detailing
Ideally, your auto detailing business should be located in a populated, high-traffic area. Research locations to determine their potential. As well as the right location, great marketing is essential. Location-based marketing will specifically target customers in your area.
Ways to Add Value to the Business and Other Considerations
Understand What the Customer Wants
Think about collaborating with a dating coach to enhance your matchmaking services franchise. If you have a car wash franchise, create packages with bespoke add-on services such as engine steam cleaning or customer loyalty bonuses, to encourage repeat trade.
Offer Great Customer Service
Great customer service training is key to adding value to your business, whether it is a matchmaking services franchise or an auto detailing one. It makes customers feel valued and encourages repeat business and/or recommendations.
Keep up with Technology
People expect to access goods, services and their perfect partner through their phone. If you own a matchmaking services franchise, keep up to speed with the latest apps and tech, as well as effectively safeguarding people's privacy on the online platform. Likewise, your auto detailing franchise needs to reach customers who search for car detailing on their phone. Also, explore digital marketing trends to reach potential clients.
In conclusion, both the matchmaking services franchise industry and the auto detailing one are in good shape. When it comes to matchmaking, humans are hardwired to seek out companionship; we are sociable creatures at heart. However, competition is fierce, especially as online dating is now available as a business opportunity through white label branding (white labeling), whereby a dating site is produced by one company and rebranded by another business to look like its own.
The auto detailing franchise industry is also competitive but there is great franchisor support available. You also have an excellent opportunity to scale up the business by adding more locations or mobile units to your original business model. Check out the DetailXPerts franchise opportunity and discover more about the flexibility that a mobile detailing business offers.
If you are looking for more business and franchise news, updates, and conversations, follow DetailXPerts' LinkedIn page to keep in the loop.