Car Wash Industry Overview: Top 10 Reasons Why Small Businesses Fail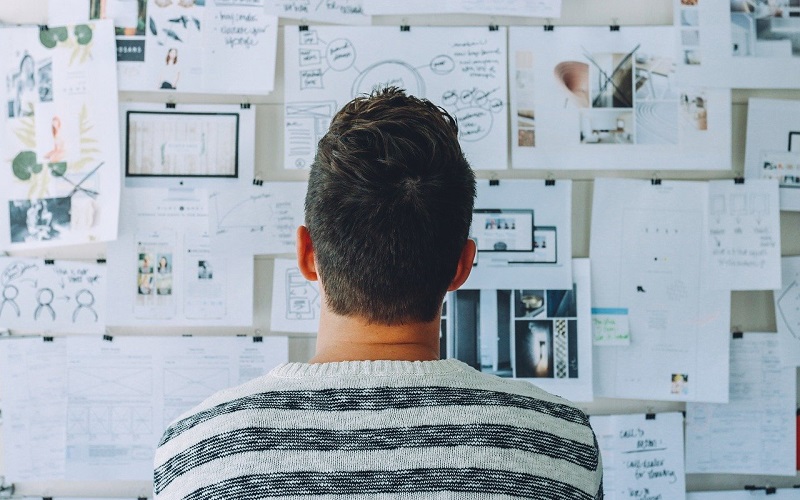 Drive, ambition, entrepreneurial skills, and a strong work ethic are worthy attributes but not necessarily enough to guarantee small business success. About 20% of new businesses will fail in the first year. Thereafter, the survival rate is about 50% in the first five years, according to the SBA (U.S. Small Business Administration). The reasons why small businesses fail can vary from industry to industry and from location to location.
It is tough out there, especially in the first year or so. Furthermore, car wash businesses are not created equal. Those with more investment, latest technologies, and a bigger customer base will, naturally, fare better. However, by looking at the reasons why small businesses fail, it gives us a better idea of how not to make these common mistakes. This awareness will increase your chances of survival until you strengthen your brand. Take a look at the main reasons behind small business failure:
10 Reasons Why Small Businesses Fail (And How to Avoid These Mistakes)
1. Lack of Financial Planning and Mismanaging Money
You can't afford to turn a blind eye to the balance sheet – everything must be accounted for and managed correctly. This includes rent or mortgage for your car wash site, utilities, employees' wages, marketing costs etc. Cash flow problems can cripple a business in its early years, which is one of the standout reasons why small businesses fail.
How Not to Fail
Seek out the help of a financial advisor if need be. If you need working capital or help with your car wash start up costs, take a look at your loan options. Keep on top of administrative tasks and be meticulous when it comes to your profit and loss calculations.
2. Setting up Your Car Wash Business in the Wrong Location
Location choices can make or break a business. It is up there with the top reasons why small businesses fail. A cheap site might seem like a bargain but how are you going to attract the customer if your car wash is in the middle of nowhere? Ideally, you want a prime location for your car wash business that is positioned near high-traffic areas, such as supermarkets, shopping malls or office buildings.
How Not to Fail
Research your local area or your place of interest. Aim for somewhere with easy access that is near other services to make it more convenient for customers. If you can't find or afford a good site, rethink your business model. For example, you don't need to operate from a fixed location if you consider starting a mobile detailing service.
3. Customers Don't Even Know Your Car Wash Business Exists
If you want car wash success, you need to attract lots of customers – and retain their business. This is near impossible to do if people don't know about your car wash. Lack of effective marketing, especially in the first year, is one of the reasons why small businesses fail.
How Not to Fail
A successful car wash business has strong marketing strategies in place. Take the time to plan out proper campaigns. Use social media and online campaigns to your advantage. If you don't have a big budget, check out online graphics design platforms that offer free templates for business cards, flyers, brochures, newsletters, and coupons.
4. Leadership Skills-Related Reasons Why Small Businesses Fail
One of the main reasons small businesses fail is poor leadership skills. Being the boss comes with great responsibility, including the capabilities to motivate, inspire, share goals, and lead a team. Small businesses quickly run into trouble when there is a lack of direction from above.
How Not to Fail
Lead by example and set high standards. Positive action encourages a thriving workplace. Look at employee management tools to help you run the business more efficiently. Good communication skills are essential. Be transparent – share your thoughts, plans and feelings of appreciation when someone does a good job. Listen to what your team and customers are saying. Turn their valuable feedback into ideas that will grow the business.
5. Missing Opportunities to Give Customers What They Want
Guesswork is a risky strategy. Not doing enough market research is one of those common mistakes new franchisees make. You need to collect the data. Find out customers' likes and preferences. Figure out how much they're willing to spend and how often they plan to use your services. For example, can you make life easier for them by introducing a mobile car wash to your business model?
How Not to Fail
Take time to work out a market research strategy for your car wash business. Identify your target market and really get to know them and what they want. Above all, remember that customers like convenience, good-value services and a trustworthy brand.
6. Pricing Reasons Why Small Businesses Fail
If you are interested in the reasons why small businesses fail, take a good look at the pricing of products and services. In the first year of business, it is tempting to set your car wash prices lower than the competition to attract customers but this is not a long-term strategy. Business owners who fail to readjust their prices after the initial promotional period risk losing money over time. Setting your prices too high can be equally problematic. If your car wash prices are too expensive, customers will stay away.
How Not to Fail
Know when to use different pricing strategies to your advantage. Focus on bringing quality services to the customer; this justifies charging higher prices for your car wash services. Be open to tiered pricing strategies where you can offer different car wash packages to suit different budgets.
7. Forgetting About Your Business Plan (Or Not Writing One)
Your business plan is an invaluable source of information. It is a written reminder of what your car wash is all about, including financial projections and what you want to achieve within a certain timeframe. If you abandon your plan or don't even get around to writing one, you will struggle to move forward – another one of those reasons why small businesses fail.
How Not to Fail
Write a business plan and don't forget about it. If you are looking at franchise opportunities, ask your franchisor for help and advice when it comes to mapping out your ideas and strategies. Use your business plan to remain focused. It will keep you on track and guide you to success.
8. Missing the Signs When Customers Are Not Happy
Reasons why small businesses fail? Falling short on customer satisfaction. People expect a service at a reasonable price when they visit your car wash. If this doesn't happen, you risk losing customers to the competition. Failure to act when customers are not happy can seriously hurt your reputation, especially when people can take to social media to complain.
How Not to Fail
Use online platforms to communicate with your customers. Make it clear that you are listening to them and that you value their support. Create a free online survey and use the feedback to improve your services. Connecting with customers and fulfilling their needs is key to repeat business and referrals.
9. Not Standing Out from the Competition
Reasons why small businesses fail include not carving out their own identity. It is all too easy to get stuck in a rut when you are hard at work running your business. However, if you want to accelerate business growth, you need to stand out from the competition. You need to look at other car washes in your area and raise your game. Identify what makes you special and create a brand for your car wash business.
How Not to Fail
Don't get complacent in business; take a moment to hit the pause button and reassess the situation. Be adventurous and mindful of industry trends. Strive for more than "good enough". Look at new ways to introduce value-added services to attract more customers and increase revenue.
10. Reasons Why Small Businesses Fail Include Not Asking for Help
Running a car wash, or any business for that matter, is a big undertaking. Thinking that you can do it all is another one of those reasons why small businesses fail. It is impossible to run and grow a small business entirely on your own. Micro-managing your team is not good for morale, either. It sends out a message that you don't trust others to do their job.
How Not to Fail
Delegate and spread the workload. Talk to people, share your concerns. Also, take a look at car wash franchises to see what support system is in place for their franchisees. Franchisors know the reasons why small businesses fail and put measures in place to support new business owners.
In conclusion, no one ever sets out to fail in business but it happens. You only have to look at business lessons from failure stories to understand that people don't always get it right first time around. However, this doesn't stop them from learning from their mistakes and starting over. If you take on board how not to fail in business and do your best to avoid the pitfalls, you are on the right track to car wash business success.
Take a moment to check out the DetailXPerts franchise opportunity – we provide top-of-class franchise support to our business owners, every step of the way in all areas of the business, right from the start, with ongoing training and tools.
You might also like to follow DetailXPerts' LinkedIn page for more business and franchise news and updates. We warmly welcome you to join the conversation.