The Car Wash Show: 10 Reasons Why You Should Go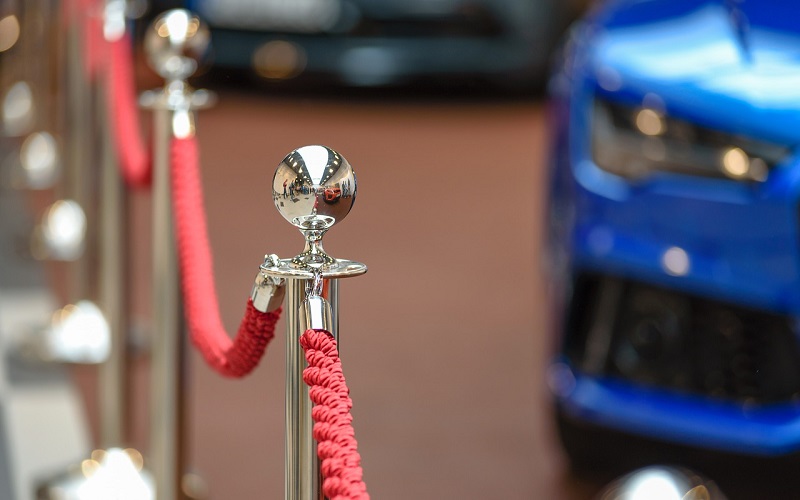 It is a highlight of the car wash industry calendar. Last year, The Car Wash Show attracted more than 9,500 attendees and 400 exhibiting companies. This year, the show is shaping up to attract even more people. Car wash business owners and car enthusiasts will flock to the three-day event on April 6-8, 2020. The North American International Auto Show, known as the Detroit Auto Show, has doubled in size for 2020 to accommodate the rising number of attendees.
In general, there is no shortage of auto shows and expos in different cities. This is fantastic news if you're a car wash business owner or looking to get into the business. These popular events are the perfect opportunity to catch up with what is going on in the detailing and car wash world. You surround yourself with like-minded people who share similar goals. Also, you get to pick up invaluable information and advice on how to start, build and maintain your business. Here are other reasons why a car wash show is worth a visit.
10 Reasons Why You Should Visit a Car Wash Show
1. Discover the Latest Car Care Technology
Are you using the right tools for your car wash? The car wash show is the place to go if you want to catch up on latest technologies and products to enhance your business. Learn more about state-of-the-art products that deliver exceptional results while increasing productivity.
An expanded show floor at this year's car wash show has opened up space for more exhibitors. They will be showcasing the latest solutions and innovations. Take a closer look at the different car wash systems, equipment, and industrial vacuum systems. If you can't make it to an auto show but have interest in exploring environmentally-friendly car wash technology, check out DetailXPerts' steam cleaning process that only uses a small amount of water to clean cars.
2. Find out How to Improve Business Efficiency
Go along to the car wash show to find out how to boost your bottom line. Learn how to differentiate your car wash from the competition. Managing and running a successful car wash business is a rewarding but time-consuming experience. There is much to learn and do. You need managerial experience as well as financial know-how and an understanding of effective marketing techniques. The car wash show offers invaluable tips when it comes to improving business efficiency. Learn how to close deals with suppliers, drive traffic, and increase profits.
3. Learn How to Improve Customer and Employee Experience
Pick up invaluable tips at the car wash show when it comes to creating the best possible experience for customers and your team. Sit in on one of the sessions and find out more about leveraging technology to create the best customer experience and boost customer loyalty. You'll also discover how to create a better working environment for your employees and how to foster belonging in the workplace. Research shows that happier employees are inclined to be more productive. Meanwhile, satisfied customers are more likely to recommend your business and remain loyal to your business.
4. Make Great Connections and Build Relationships at the Car Wash Show
Industry connections are beneficial for your business. A popular car wash show can attract thousands of people, making an event like this a great networking space. You will be among people who are passionate about cars. Engage with other car wash professionals and entrepreneurs who share your enthusiasm for building a successful car wash business. Talking face to face with peers at a car wash show is a great way to gain insight into how other people run their business and overcome industry challenges. It could also open up opportunities to meet a mentor who is willing to share their knowledge and expertise as you start a car wash business.
5. Listen to the Industry Experts
Get inspired and learn from the best. A reputable car wash show attracts leading names in the car wash industry. Attendees can gain insights from industry experts who give 20-minute talks, which are referred to as "quick hits". These short time slots are packed with information on subjects such as how to get financing for your car wash and to leverage data to improve customer experience.
6. Learn More about Water Efficiency
As car wash customers become more mindful of environmental issues, water conservation is an important consideration in the changing car wash industry. If you visit a car wash show, you will notice how it now addresses the challenges of your car wash, including water usage. Additionally, it would supply you with tips and ideas on what steps you can take to build a responsible brand that resonates with the customer. Some car wash businesses are already ahead of the curve, incorporating environmentally-friendly practices when it comes to cleaning cars. Check out DetailXPerts' show car detailing that specializes in eco steam detailing and biodegradable cleaning solutions.
7. The Car Wash Show Will Provide Insight into Consumer Trends
What does your customer want? The car wash show collects data from customer studies and shares it with attendees. It looks to the future and explores the needs and wants of the modern consumer, including specific customer segments, such as Millennials. As a business owner, figuring out how to market to millennials effectively is important to the future growth of your car wash.
8. Attend a Seminar or Workshop
The car wash show is a place where knowledge is shared because education is key to helping you grow and expand your business. In the car wash industry, there is always something new to learn or discover, whether it is about consumer or digital marketing trends.
Also, if you are interested in franchise opportunities, you will gain a wealth of information at the International Franchise Expo. At this event, there are over 70 free seminars about franchise financing, SEO, social media, and more. The IFE also hosts multiple in-depth educational workshops such as the A to Zs of Buying a Franchise and 5 Habits of the Highly Successful Franchise System.
9. Enjoy Live Floor Demonstrations
A car wash show will grab your attention with an action-packed schedule. Industry experts know that the best way to show off a new product or the latest car wash techniques is through live demonstrations. If you go to a show car detailing by DetailXPerts you will see a live demonstration of how the company's patent-pending steam cleaning process works. See for yourself how steam tackles dirt, grime, mold and odors without using harsh chemicals while using the minimum amount of water.
10. Have a Good Time at a Car Wash Show
Last but not least, a car wash show promises a good time. There is so much to see and do! This includes live music to enjoy when you're not networking and learning. It is the ultimate dream come true for car lovers who want to see the latest models up close. Last year, the Detroit Auto Show 2019 was a visual feast of must-see cars, including the latest sports and muscle cars. This year, local food trucks and street vendors add to the four-day festival atmosphere.
In summary, the car wash show is a welcoming arena for a car wash or detailing business owner. It is filled with attendees who share the same challenges and goals as you do. You can choose how much or how little you want to get out of it. Dip in and out of seminars or get more involved with face-to-face discussions and share stories and ideas. You can even sign up for immersive experiences (day-long seminars) on chosen subjects related to running a car wash or detailing business. Everything is under one roof. Therefore, it is easy to get around and make the most of what is on offer.
Whether or not you go to the car wash show, be sure to check out what sets a DetailXPerts car franchise apart from the rest in the industry. Our competitive steam cleaning technology is now more relevant than ever as customers lean towards brands with strong environmentally-friendly credentials.
Finally, before you go, follow DetailXPerts' LinkedIn page for more business and franchise news, updates, and conversations. We welcome your thoughts and feedback.