Brand Positioning – How We Do It at DetailXPerts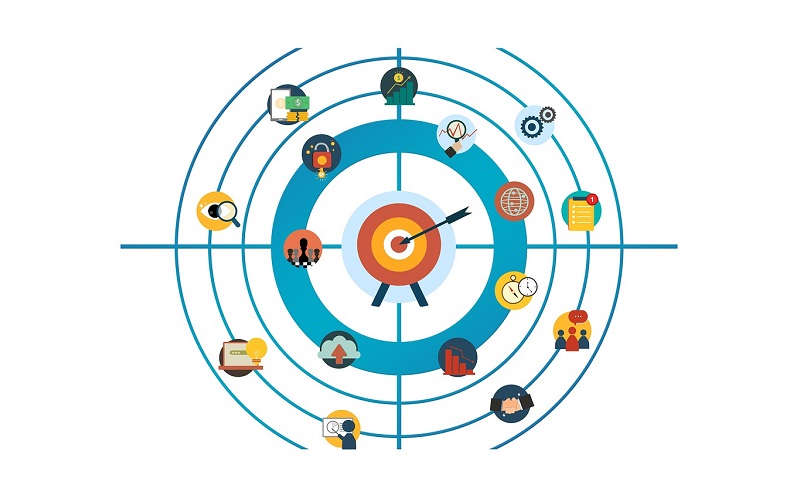 How do your customers perceive your brand? What do customers think about your product or services? What sets you apart from the competition? These questions highlight the importance of brand positioning. Successful brands make a good impression in the minds of their customers. Positive perception is key to strong sales, big profits and customer loyalty. Effective brand positioning strategies make people choose your product or services over another brand – and keep coming back for more.
At DetailXPerts, we continually strive to make sure we stand out in the minds of our customers for being an eco-friendly car wash that delivers an exceptional service while protecting the future of the planet. Take a look at the brand positioning strategies and tactics we use at DetailXPerts to maintain our unique place in the market:
DetailXPerts' Brand Positioning Strategies and Tactics
Positioning Ourselves as a Brand
What does the DetailXPerts' brand represent? Safeguarding the environment has always been a driving force in our business plan. Our goal right from the start was to build a successful car wash brand but not at the expense of the planet. Therefore, our brand positioning strategies convey the message that, first and foremost, we are an environmentally friendly auto and truck wash. We want our customers and franchisees to think of us as a responsible business with green values.
Why is building a green franchise brand so important to us? Like any socially responsible business, we want to tackle some of the pressing environmental issues and run an effective, profitable business. One such area is water conservation. We know that nearly half of the global population lives in potential water-scarce areas at certain times of the year. We are also aware that traditional car washes have a reputation for wasting excessive amounts of water. Therefore, we identified a gap in the market and made sure we did things differently. Water preservation, wherever possible, is important to us and our like-minded customers.
Identifying Our Target Market
Our brand positioning strategies are successful because we know our customers. If you don't know your target customer, it greatly weakens your communication and marketing efforts. This is why we stress the importance of a strong market research strategy for your car wash business and we provide franchisees with ongoing support and training in this area.
To maximize appeal within different target markets, DetailXPerts has three car wash franchise opportunities to explore. Franchisees have the following options:
Free-standing auto detail shop
A mobile detailing unit
Free-standing auto detail shop and mobile detailing units
For example, mobile detailing appeals to time-poor customers who like the convenience of scheduling a car wash at their home or place of work. An auto detail shop holds appeal for those who prefer to visit a physical location or want to seek out specialty services on offer such as paint correction and engine steam cleaning.
Building Trust to Connect with Customers
We use brand positioning to build trust and to remind our customers that we are a credible business with years of experience in our field. Through our communications and exceptional car wash results, we continually show our customers that we are a reliable company that delivers on its promises.
We also work hard to forge an emotional connection with our customers and franchisees. This is achieved through the feel-good element inherent in our green business. People are attracted to our business because they like to act responsibly and do whatever they can for the environment.
Brand Positioning Strategies to Highlight Our Differences
What do we offer our customer that makes DetailXPerts different? Brand positioning addresses our brand's unique point of difference in the market and highlights the greatest benefits of our car wash:
Water-Saving Technology
DetailXPerts isn't like a traditional car wash, one that uses up to 80 gallons of water to wash a vehicle. Our innovative steam-cleaning system uses only two gallons of water to clean 15 cars. We also use eco-friendly cleaning products that don't pollute the environment. As a brand, DetailXPerts is knowledgeable about environmental issues. We use our blog and social media channels to continually share information with our customers about our innovative green cleaning methods.
Mobile Detailing Convenience
DetailXPerts also stands out from the competition for its successful mobile detailing franchise business model. We recognize the trend for convenience and technology. For example, if a customer wants to schedule a car wash via their smartphone, we are able to meet this demand.
Getting to Know Our Competition
In order to highlight our differences, brand positioning strategies also involve researching our competitors to find out how other car wash businesses are positioning their brand. This allows us to compare our products and services, including what our competitors offer, their pricing strategies and what car wash brand strategy they use to connect with their customers. With this knowledge, we can weigh up their strengths and weaknesses and use them to our advantage.
Helping Franchisees with Brand Positioning
What is branding? We are here to answer your questions. There is a lot to take on board when you start your own business. We don't expect our franchisees to be experts in branding and marketing from day one. This is why we are here to help. Consistency is key to brand positioning. The franchisor and franchisees must communicate the same message to customers. Also, the business "look" has to be the same to create an instantly recognizable brand. Strong visual identity includes logo, brand colors and fonts that clearly identify the DetailXPerts' brand and create the perception of unity.
We share our brand positioning experience and knowledge with franchisees, including tried-and-tested tactics on how to create a brand successfully and how to communicate with our target market. This allows us to deliver the same high-quality experience to all our customers from franchise to franchise, nationwide.
Positioning DetailXPerts for the Future
We know there are great opportunities to explore within the US car wash and auto detailing business. Market size is $12.6 billion in 2020 with growth rate expected to increase by 2.3% in 2020 alone. On a global scale, the industry is predicted to reach $41.1 billion by 2025.
The stronger the brand, the more resilient it is when faced with challenges and change in the car wash and detailing market. This is why brand positioning has to be an ongoing process. It helps you stand out from the crowd when new automotive franchise brands enter the market. When it comes to brand positioning strategies, there is always work to be done from communicating regularly through social media to handing out auto detail business cards, helping to build and spread awareness of the DetailXPerts brand.
Conclusion
In conclusion, brand positioning outlines our purpose and how we deliver our service. It is important that our customers and franchisees perceive us as a responsible car wash business; one that champions water-saving methods while delivering exceptional results. This is why our patented steam-cleaning technology is integral to our business model. It helps us to successfully position ourselves as an eco-friendly auto car wash in the mind of our target market.
Brand positioning also means listening to feedback from customers, franchisees and employees. Our pursuit of excellence and improvement is reliant on being open to change.  You will be in good hands if you decide to become a franchisee with us. Check out the DetailXPerts franchise opportunity – we have a strong brand and we help our franchisees every step of the way so they achieve success, making the brand even stronger.
If you are interested in the car wash world and are keen to explore it further, follow DetailXPerts' LinkedIn page for more business and franchise news, updates, and conversations.