How Much Do Car Washes Make?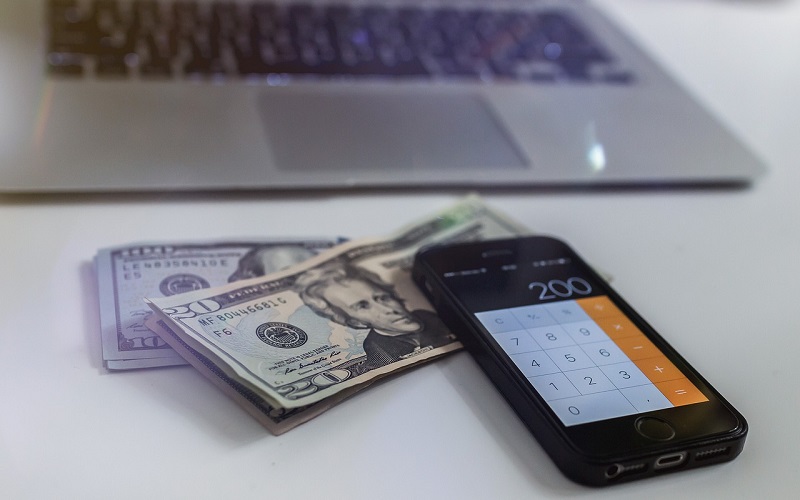 If you run a car wash business or plan to open one sometime soon, rest assured there is money to be made in this growing market. Reports reveal the market size of the car wash and auto detailing industry in the US has grown 4.4% per year on average between 2015 and 2020. How much do car washes make depends on the age and stage of the business. Other important factors such as size and type of business will determine car wash profitability, too. Take a look at the following figures, before costs and wages are deducted, based on a business operating 20 days per month for 12 months.
How Much Money Can You Expect to Make from Your Car Wash?
How Much Do Car Washes Make in the First Year?
Be mindful that initially, car wash startup costs will impact profits. There is no denying that the first year running a car wash business is a challenging one. You are honing your skills, building your brand and looking for customers. However, strong marketing campaigns and good pricing strategies should positively impact profits.
Earning potential: $23,760 to $35,760. Based on exterior and interior detailing (from $99-$149) just 1 vehicle per day. Once you become more experienced and proficient, you should be able to detail more than one car per day, thus boosting profits.
How Much Does a One-Man Car Wash Make?
How much do car washes make if they are small-scale? A one-man auto detail shop has the potential to turn over a healthy profit if the business is run efficiently and marketed well. You can enjoy a flexible schedule, working hours that suit you best – extra hours mean more profit. However, there is only so much one person can achieve in a day, particularly if this person is solely responsible for the entire operation. Make sure your car wash prices are attractive to the customer but don't under-price otherwise you will work maximum hours for minimum profit.
Earning potential: $33,120 to $42,960. Based on 2 vehicles per day for exterior detailing only at $69 each. Alternatively, increase prices to $179, for example. This could be for deluxe interior and exterior detailing per vehicle. If you can free up more time to detail more than one or two cars per day, profits will rise accordingly.
How Much Money Does a Mobile Detailing Unit Make?
Are you looking for ways to reduce your costs and increase your profits? You could invest in a mobile auto detailing business instead of leasing or buying an auto detail shop. How much do car washes make if they go mobile? Full-time mobile detailing can be extremely lucrative; startup costs are low and it appeals to a growing target market of consumers who prioritize convenience and time-saving services. You can also scale up your business. For example, did you know DetailXPerts franchisees can own and operate up to five mobile units?
Earning potential: $49,680 to $85,920. Based on $69 per vehicle for exterior wash and wax (3 vehicles daily) or $179 per vehicle for thorough interior and exterior detailing (2 cars daily).
Growing a Car Wash Business and Profits with 2 or 3 Mobile Units
There is potential to significantly boost your mobile detailing business income by adding more mobile detailing units to your car wash business. If you continue to invest time and money in car wash marketing it will help you attract new customers and boost customer loyalty. Adding more units also means employee recruiting for any extra auto detailing jobs that you take on.
Earning potential: $149,040. Based on $69 per vehicle for an exterior wash and wax (3 vehicles daily) multiplied by 3 mobile units. You can increase this amount by charging more for deluxe car detailing packages.
Generate Extra Income with Specialized Services
How much do car washes make if you can you offer specialized services? For example, customers are often willing to pay more for eco-friendly services. This includes car washes that adopt water-saving techniques. Eco-friendly car wash businesses include DetailXPerts. This eco-friendly franchise business uses steam-cleaning technology to clean the exterior of an average-size vehicle using just 1 pint of water. Innovative and specialized cleaning techniques can also tap into the luxury car market to bring in extra income. These extras are key to building a more profitable auto detailing business.
Earning potential: $144,000 to $187,200. Based on $200 to $260 per vehicle for interior and exterior deluxe steam detail (3 vehicles per day).
How Much Do Car Washes Make After 5 years?
Years of detailing experience and a good reputation built on trust and consumer confidence contribute to healthier profits. How much do car washes make once you have been in the car wash business for four or five years? You can expect a steady stream of new customers and lots of repeat business from loyal customers. You will also have a firm grasp of the best pricing strategies for your car wash to make your business a success. For example, customers who seek out "best value" car detailing packages are not necessarily looking for the cheapest deal. They may prefer to pay more for high-quality services from a trusted brand, so be sure to set your prices accordingly.
Earning potential: $144,000 to $187,200. Based on one person carrying out professional interior and exterior detailing on 3 vehicles per day at $200 to $260 per vehicle. This kind of deluxe service usually takes around 2.5 hours per vehicle. If you own an auto detail shop, why not consider making more money by adding mobile units and building your team, see below.
How Much Do Car Washes Make with a Team of 5?
Successful detail shops build their team to meet demand. If your marketing strategies are successful and your service is professional, more customers will seek out your car wash. Consequently, you will need a bigger, reliable team to support you in busier times. Employees fulfilling more detailing jobs lead to bigger profits in the long term. Also, a bigger team makes it easier to allocate more time to specialized add-on services to further increase the revenue of your auto detail business. For example, machine polishing light scratches and swirls (around $60 per hour).
Earning potential: $501,600. Based on 5 employees each working on 2 vehicles per day at a cost of $149 per vehicle for exterior and interior detailing, plus $60 for an add-on service per vehicle. Note, employees' wages need to be deducted from this profit. The average annual salary of a full-time car wash employee is $24,925 according to Data USA statistics.
How Much Do Car Washes Make in Different Regions?
Average car wash incomes vary from region to region. States with a higher number of vehicles open up more car wash opportunities and higher profit potential. For example, statistics reveal that in 2018, more than 15 million cars were registered in California. However, water shortage can affect some states. If restrictions apply, it would be wise to consider a water-efficient car wash business model in order to maximize sales. Additionally, the cost of living, tax rates and demographic data all need to be taken into consideration when calculating how much do car washes make in different states.
Earning potential: Recruitment agency figures give an indication of salary differences between cities and states. For example, the average salary for an auto detailer is $15.85 per hour in Nashville, TN, which is 37% above the national average. The average salary in South Dakota is $11.93 per hour (meets national average) while in Jackson, MS, it is $9.34 per hour (19% below the national average).
Conclusion
In conclusion, the answer to how much do car washes make is largely determined by you. If you set your sights high, keep your expenses low and have a solid business plan in place, it is perfectly possible to make a lot of money.
Bear in mind that all our earning potential figures are based on a five-day week and an average cost for services. If you want to put in the extra hours and work at the weekend, you'll pull in even more money. If you want to charge higher prices, your earning potential goes up.
Ultimately, car wash success or failure is largely determined by how much time and energy you put into the business. Hard work, high standards and happy customers result in healthy profits. If this appeals to you, check out the DetailXPerts franchise opportunity – we provide our business owners with extensive franchise help in setting up their prices, expenses, and revenue expectations. Also, don't forget to follow DetailXPerts' LinkedIn page for more business and franchise news, updates, and conversations.