Online Financial Tools for Small Businesses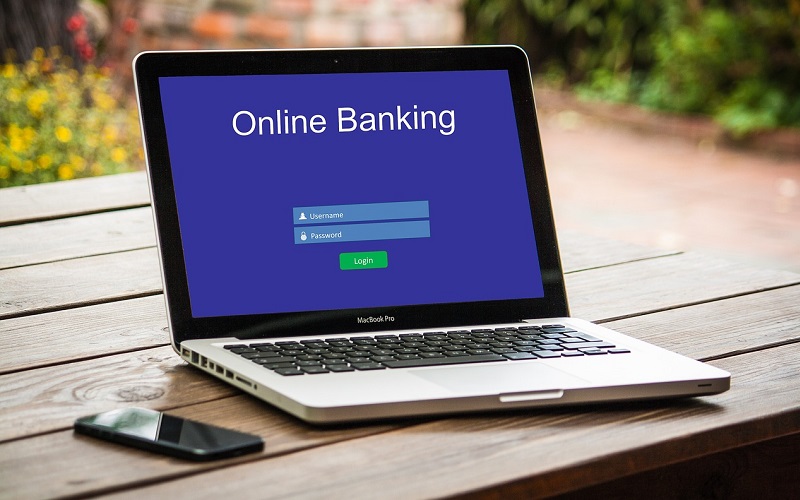 Small businesses can now benefit greatly from a wide range of helpful online financial tools. Technology is constantly advancing to bring the best virtual experience to business owners, making it easier for them to manage their finances more effectively. There are also other useful technology tools that help to streamline operations and manage business tasks from invoicing to marketing. Here are some online financial tools, services and software that you might want to check out:
Useful Online Financial Tools and Services
Digital Business Bank Accounts
Running your car wash business, or any business, becomes so much easier if you can manage your money directly from your cell phone. Mobile banking saves you time and effort because you never have to visit a branch, ever. For example, you can open a NorthOne FDIC-insured bank account in minutes simply by filling out a few forms online. What benefits can you expect? Mobile check deposits, dedicated tax accounts and cash flow reporting are all part of the service. Set up to cater for small businesses, startups and freelancers, NorthOne has a monthly fee from $10 per month. It is possible to adjust your payment plan (up to $50 per month) based on how much you use the service.
Other banking apps include Revolut, which is also dedicated to helping small businesses easily control their finances from their smartphone. Designed to make money management easier, Revolut includes a useful feature that lets you export your transactions or integrate them with online financial tools such as Xero, see below.
Online Financial Tools for Accountancy
Cash flow problems are one of the main reasons why small businesses fail. You need to keep a track of your cash flow at all times, otherwise you risk falling behind with your finances. Fortunately, there are a range of affordable software available to help keep your accounts in order. This kind of software helps small businesses with bookkeeping, inventory management, paying bills, sending invoices and managing payroll. Prices vary. For example, Xero is available from $9 per month; FreshBooks, from $15 per month; and QuickBooks from $8 per month.
Payment Processing Platforms
Your customers like convenience. Making it easy for them to pay for your product or services online will help your business to succeed. This is where online financial tools can help. Payment processing platforms such as Stripe or PayPal allow to you to make and receive payments over the internet. Stripe has integrated per-transaction pricing so there are no setup fees or monthly fees. For example, this pay-as-you-go pricing is 2.9% + 30c per successful card charge.
Online Marketing Tools for Small Businesses
As well as online financial tools, there are a range of great apps and tools to help promote your business. Use digital marketing tools to establish a strong online presence. The latest graphic design software makes it easier for you to produce professional-looking marketing material, including social media graphics. For example, Canva is free. You only pay when you want to upgrade on features. Also, take look at social media schedulers, such as Later.com. From $19 per month, you can plan and schedule posts and promotions in advance. Hootsuite also helps you manage your social media accounts and connect more effectively with customers. The advantage of using these tools? You become more time-efficient on social media, freeing up more time to grow your business.
Employee Management Tools
Good communication and organization within the workforce will help to boost employee performance. Using employee management tools will help you achieve this. Hubstaff and Teramind are examples of useful tools designed to help everyone work more efficiently. Price plans depend on how many employees you have but you can get started from around $7 per month. Similar to some of the online financial tools, this kind of software often comes with a free trial so you can explore its functionality first before committing to a price plan.
Business Development
Online financial tools are excellent for managing your money but if you need help with general day-to-day tasks, productivity tools are great for business development. They help you organize, prioritize and delegate. For example, apps like the productivity platform ClickUp includes features such as project management, goal tracking, time tracking, to-do lists and a workload chart. You can then quickly and easily see what your team is working on.  You can sign up for free, giving you unlimited tasks and unlimited users or pay $5 per month for extra features such as unlimited storage.
Different causes of procrastination, including lack of focus and getting distracted online, impede business growth. Help is at hand with apps like Stayfocusd. This is a free extension of Google Chrome. It allows you to temporarily block online distractions and get down to work.
Customer Relationship Management
It is possible to strengthen and improve relationships with valued customers using a Customer Relationship Management (CRM) system. This software technology allows you to keep track of interactions and communications with customers, holding all the data securely in one place. Use it to run targeted marketing campaigns more effectively, drive sales and improve customer satisfaction. You can also use it to reward customer loyalty. If you run a mobile auto detailing business, for example, CRM software will log notes for each client, keeping track of appointments, detailing preferences and past orders. Hubspot, Freshdesk and Zoho are some examples of CRM systems. You can trial some for free then decide which package works best for you. Costs vary from $10 to $40 or more per month. CRM combined with online financial tools will really help you to run a streamlined business.
In Conclusion
Overall, online financial tools and services are flexible, affordable and designed to be easy to use. If you are running a small business or planning to open one in the future, these apps and software packages will save you time and money as you grow your business. Another positive impact of internet on business is how it brings people together. It strengthens communications and relationships with customers and employees.
If you like the idea of being your own boss, check out DetailXPerts' business opportunities. Our strong franchise support program includes advice and guidance on adopting suitable online instruments to facilitate the start-up and continued growth of our franchisees. You can also join the conversation over on our LinkedIn page where we keep you updated with the latest business and franchise news.