How Working for a Franchise Can Get You Ready for Your Own Business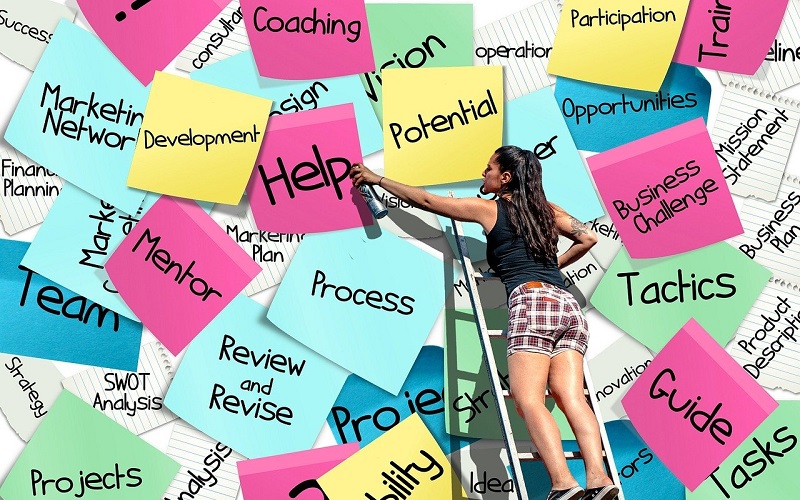 With Millennials being the most entrepreneurial generation and about 41% of Gen Z's aspiring to become entrepreneurs, it is clear that business ownership is the path ahead of millions of people. Some approach the startup situation head-on. However, the majority are mindful that a lack of capital or ready cash and/or a sizeable student debt may hold them back. Lack of experience can also derail entrepreneurial dreams. These concerns don't have to kill the dream, though. Working for a franchise can pave the way to future success. Further down the line, you could even be in the position to buy your own franchise, which is often an easier route than starting a new business from scratch.
Graduation is a milestone moment for students. It is also a time for decision-making and perhaps risk-taking. About 3.7 million students in the US are expected to graduate from high school during the 2019-2020 school year, according to NCES (National Center for Educational Statistics). This academic year will also see around 3.9 million students graduate with a college degree. If we combine the two and apply the 41% entrepreneurial spirit stated above, the result will be more than 3 million graduating young people wanting to start their own business. If you are one of them and wondering how to get ahead, then maybe our advice can help you out.
Go from Working for a Franchise to Owning a Franchise
If you do consider working for a franchise with an eye to buying one later, the options are wide and varied. For example, you could choose from a matchmaking services franchise, a franchise in retail or sports. You could also explore other industries that are popular and profitable, such as mobile auto detailing. How do you get started? First of all, select a few trustworthy franchise brands that appeal most to your passion and personality. Research the initial outlay and ongoing costs, their reputation and their profitability. Once you have a shortlist of companies, start your job search within the franchise system. If your dream is to own your own business, working for a franchise can help with all of the following:
1. Learning the Nuts and Bolts of the Franchise Business
"The only source of knowledge is experience," said Albert Einstein. Increase your knowledge of the franchise business model by gaining as much experience as possible. Working for a franchise gives you the chance to learn how this particular business model works. Business training like this is often more effective than a costly college program. Franchise work experience introduces you first-hand to operations, strategy, finance, branding, marketing, and connecting with customers. You will need to be familiar with these business fundamentals if and when you decide to start a business.
2. Understanding the Franchise Brand and Its Values
Working for a franchise teaches you the importance of brand positioning. It is essential should you go on to own a franchise in the future. For example, at DetailXPerts, the brand has positioned itself as an eco-friendly business. If you are working for a franchise with this focus, you learn the importance of highlighting eco values while using a consistent tone and language when communicating with the customers. Understanding the personality of a brand helps you to master marketing strategies. In turn, this becomes invaluable if or when you become a franchise representative later on.
3. Connecting with a Mentor in Your Field by Working for a Franchise
Working for a franchise can help you find the right mentor. Workplace mentorship enables you to closely observe a high-performing employee or boss in the franchise environment. He or she will nurture your talent and share their experience and knowledge of the organization while also making you aware of the common mistakes new franchisees make. This guidance, advice and support will stand you in good stead if you decide owning a franchise is for you.
4. Getting to Know the Customer
Franchise work experience in your field of interest gives you an in-depth understanding of the customers and their needs. Seize this opportunity to interact with customers on a daily basis. Talk to them. Ask for feedback. Observe their buying behavior. Take note of their preferences and personal taste. Why are these actions so important? Knowing your customer makes it much easier to identify their needs, which is key to a successful marketing campaign and ultimately generating sales and encouraging repeat business.
5. Strengthening Your Skill Set in the Franchise Industry
You can study how to do a job but nothing beats hands-on experience in the workplace. Mastering a combination of soft skills and hard skills will help you reap the rewards when the time is right for you to start your own business. Hard skills are typically learned on the job. For example, working for a franchise will give you hands-on experience in the marketing department. Technical skills are invaluable in the auto detailing industry. Soft skills include interpersonal skills, which are developed and strengthened by working in a team, improving your communication skills. This will help you develop stronger management and leadership skills, which are essential if you are to run your own company.
6. Working for a Franchise Helps You Grow in Confidence
The fear of the unknown can hold us back in our careers. One way to overcome this fear is to step outside our comfort zone with the support and guidance of others. Working for a franchise welcomes you into a team environment where you can earn, learn and grow in confidence. You also get to see how a good support system will help you when you feel ready to join a franchise business. For example, DetailXPerts offers superb franchise support to budding entrepreneurs who want to get their car wash business off the ground.
7. Observing the Sales Team
According to LinkedIn Learning, the 10 most in-demand hard skills needed by businesses in 2020 include sales. Working for a franchise gives you an opportunity to observe a dynamic sales force in action and what strategies are used to get their product and services to the consumer. Seize the chance to get some sales work experience. It will give you an understanding of the sales funnel and how to manage a sales team if you move on from being an employee to franchisee.
8. Improving Your Financial Literacy
Working for a franchise gives you a much better understanding of cash flow. If you don't work in the accounts department, you can still ask questions and observe how money moves in and out of the business. Pay close attention to the different costs of running a business, whether it is an auto detailer salary, marketing budget, pricing products or services, or simply getting to grips with franchise business plan basics. Good awareness of business finance is key to making your own business a success.
Conclusion
Working for a franchise can ultimately help you achieve your dreams as a business owner. It is the perfect opportunity for budding entrepreneurs to test the waters in a professional working environment before taking on the huge responsibility of their own business. Learn, earn, save, seek out mentoring relationships, ask questions, gain confidence, strengthen your skill sets and get to know the customers. To achieve these goals, it is of utmost importance to choose the right franchise system and the right franchise owner to work for. Do your research first to get an idea of what you want to do and get a feel for franchisors who have your best interests at heart.
Why not start this important research now? Check out DetailXPerts' story and brand values to discover exciting opportunities with an eco-friendly car wash business that is committed to hiring you and nurturing your talent. Download our Free Franchise Report to learn more.