5 Reasons to Use Rollover for Business Startups (ROBS) Financing for Your Franchise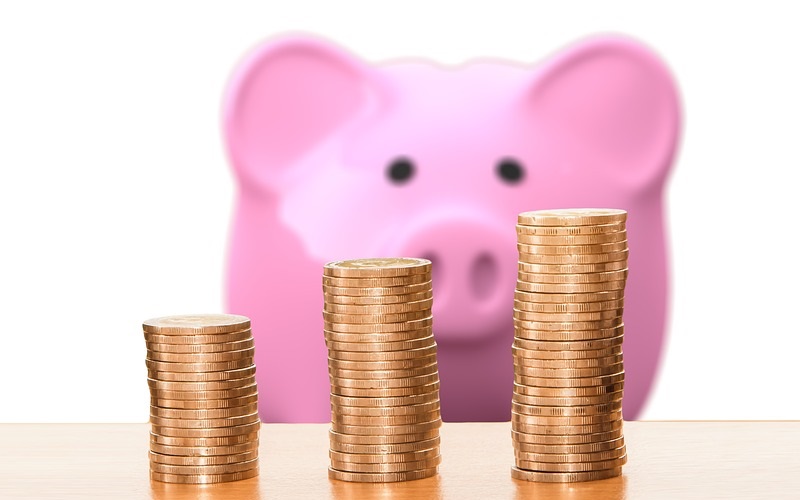 Small businesses have access to a wide and varied range of loans and financing options. This gives entrepreneurs more choice and control over their financial plans. One important consideration is a Rollover for Business Startups (ROBS). You may also have heard it referred to as a 401(k). This involves investing funds from your existing retirement plan in a franchise or your new business venture.
The Small Business Administration (SBA) reports that SBA loans, business credit cards and lines of credit are still the most popular ways for small businesses to get financing. However, reports reveal that small business loan approval rates at the big banks dropped to a record low in April 2020, just 8.9% compared to 28.3% a few months earlier in February. The plummeting loan approval rates from traditional lenders due to a knock-on effect of the coronavirus is a major challenge for entrepreneurs, changing the landscape for present and future business funding.
Economic uncertainty may have affected the banks' confidence when it comes to lending, but it doesn't necessarily need to hold you or your business back. Yes, investing in a new business is not without risk. The US Bureau of Labor Statistics reveals that 45% of new businesses fail in the first five years. However, a financial business study revealed that 81% of small businesses funded with a Rollover for Business Startups were still operating after four years – almost double the success rate of small business who chose only debt financing.
Advantages of a Rollover for Business Startups (ROBS) Plan
Statistics reveal that the average age of entrepreneurs in the US is 42. Therefore, if you have at least $50,000 in your retirement account, ROBS could be a good franchise funding solution or an effective means to launch your own business idea. Here are the main advantages:
1. Start a New Business Without Taking on Debt
Rollover for Business Startups financing is not like a traditional bank loan. You do not have to worry about increasing debt or high interest rates. Neither do you have to use your home as collateral. You are simply accessing money that you have already earned. Your accumulated retirement funds can be used to finance your new business. This debt-free financing solution will help to ease some of the stress in your first years of business. Instead of budgeting for monthly corporate loan payments and punishingly high interest rates, you can focus on growing the business and making money.
The main risk of Rollover for Business Startups is that you could lose some or all of your retirement money if your new business fails. However, you can eliminate some of the common startup pitfalls by seeking out the help of an established franchise brand.
2. Using a Rollover for Business Startups Has No Early Withdrawal Taxes or Penalties
People are naturally reluctant about accessing their retirement funds early (before the age of 59 and a half) because of the tax penalties and 10% withdrawal fee. However, this isn't the case with ROBS. You are reinvesting your funds, not withdrawing them. Therefore, you will not incur an early withdrawal fee or penalty. This can save you thousands. Note, you can use a Rollover for Business Startups in combination with an SBA loan for franchise if you don't want to entirely rely on your retirement money to fund your business. Also, using your ROBS as an SBA down payment will be tax-penalty free.
3. Make the Most of Tax Saving Opportunities
If you decide to take advantage of the Rollover for Business Startups funding option to secure franchise financing, you will also enjoy some tax benefits because your business will be set up as a C Corporation. This is a requirement of the ROBS funding structure. Tax advantages include a lower tax rate. Profits are taxed at 21% instead of 35% (the percentage before the latest tax reform bill).
4. Credit Checks Are Not Required
Traditional forms of financing or alternative lending often take your credit score into consideration. For example, SBA approved franchises usually have qualification requirements, such as a credit score of at least 680. It depends on the lender. If you don't qualify for this type of loan or are unable to secure funding through a franchisor loan, a ROBS plan is worth looking into. You can get financing without a credit check. Furthermore, you can get your hands on the money quicker than some traditional bank loans or other lines of credit. A Rollover for Business Startups funding can be available in under four weeks. The money is already yours, sitting in your retirement account. Therefore, there is no need for you to provide additional collateral.
5. Grow Your Retirement Fund When You Use a ROBS
A Rollover for Business Startups opens up money-making opportunities including the chance to build a bigger nest egg for when you officially retire. The rules of ROBS do not allow you to be a silent investor. Therefore, once you start earning a salary from your new business, a percentage of this money has to be paid into a retirement fund in your own company. This is a good thing. You are investing in yourself! As your business grows, so do your retirement assets. Also, a Rollover for Business Startups plan allows you to co-invest with a business partner or spouse. You can combine retirement funds if you want to start a family franchise.
Conclusion
The advantages of using Rollover for Business Startups (ROBS) financing for your franchise include ready access to funds, no increasing debt, using existing collateral to make your money work for you, tax benefits, and so on. You can also combine ROBS with another loan if you don't want to reinvest all your retirement money.
However, be aware that 401(k) business financing is a complicated process with a lot of paperwork. This won't be an issue if you are confident in handling your finances and understand the legalities of funding your business from your retirement plan. If you have the slightest doubt, however, it is wise to employ the help of professional financing services instead of doing it yourself. A Certified Public Accountant (CPA) or ROBS provider will guide you through the process, which includes creating a C Corporation. If you do decide to enlist professional help, be sure to research and compare fees and ongoing costs to make sure you get the best deal.
Check out the DetailXPerts franchise opportunity. Its affordable franchise cost can be financed in many ways. We have the experience and know-how to guide you through this process.
Also, be sure to follow DetailXPerts on LinkedIn where you can join the conversation on trending business topics and the latest franchise news.