Car Wash Name Ideas – How to Come up with a Good One for Your Business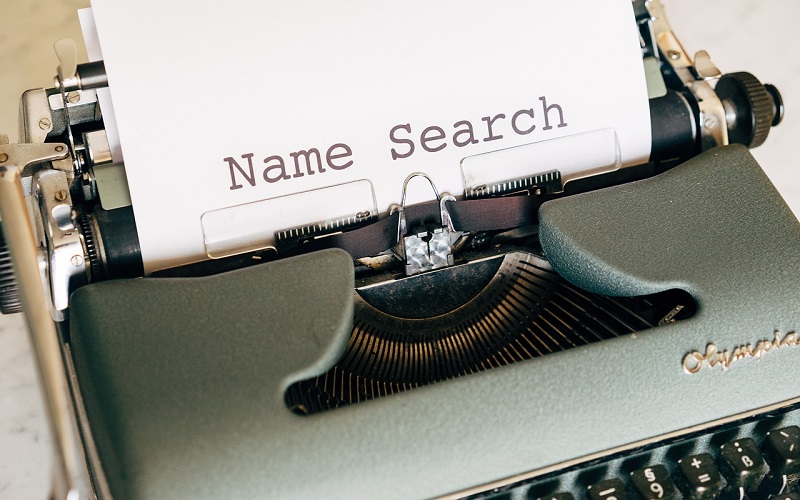 Your business name is incredibly important because it identifies your brand and it speaks to your target market. The ideal name has the power to create a strong first impression with customers. Therefore, it has to be catchy, memorable and professional. Think of car wash names as a bold identity badge with a big responsibility. It needs to clearly define who you are and what you do or sell. This is key to building a successful car wash business. We have put together some ideas that will help you to choose a strong name for your car wash.
How to Choose the Best Car Wash Names
Firstly, it is a good idea to write down a list of car wash names to kick-start the creative process. Don't overthink it. Do scribble down everything that comes to mind. Then use the following questions and suggestions to narrow down your list of names.
Car Wash Names That Highlight Your Values
You can choose a name that literally describes the core values of your business. This instantly communicates to the customer what you do and why you are different. Write down your values and goals. Then work a name around key words that highlight these core values. For example, a successful green car wash business tends to have a name and/or a slogan that promotes eco-friendly values to the customer. No-H20 is a waterless car wash. It uses the chemical formula for water to make the name sound different but relevant.
However, be careful not to select a name that is too restricting unless you want to specialize as a niche business. Otherwise it can make it trickier to expand or diversify your car wash services at a later date. One good compromise is to describe your core values and mission in your slogan, like green car wash DetailXPerts: "We bring the eco auto spa to you!"
Does the Name Sound Professional?
Perhaps you like the idea of a made-up name. Something unique will stand out from the other car wash names and there is much less chance of someone else having the same one. Three questions to bear in mind:
Is it easy to pronounce?
Does it sound professional?
Is it easy to spell correctly?
Go through your shortlist of car wash names and say them out loud. It is hard for customers to recommend your business if they struggle to say the name. Don't make it complicated. For example, Goo Goo Car Wash keeps it simple and snappy but different. This made-up name is a play on the word "go". It suggests speed and urgency, which is apt for the brand's 3-minute express wash services. 
Think about the Visual Impact of Your Business Name
Car wash names should not only sound professional but also need to look good written down. Anything too long or complicated will negatively impact the design. Your business name will be used across all your car wash marketing material such as:
Logo
Social media
Business cards
Signage
A strong visual identity is one of the key factors to take into consideration when you create a brand for your car wash business.  If your business name doesn't catch the eye, it will weaken your marketing efforts.
Be Creative but Never Confusing
Car wash names can be funny or quirky or even a play on words but it should never confuse the customer. For example, DetailXPerts creatively uses an alternative spelling of "experts" without losing the meaning of the word. It helps to make the name stand out while at the same time communicating what the business is about: experts who detail vehicles. A clever name and catchy car wash slogans will help your business stand out from the competition. Memorable car wash names pop into the customer's head when they want to schedule a car wash.
Do You Want to Make the Name Personal?
Do you want to use your own name? For example, Tommy's Express Car Wash is named after its owner, Tom Essenburg. This is one way to stamp your identity on your brand. An eponymous brand name also suggests a family friendly business that is part of the community. However, your name alone cannot communicate what you do. It should also be explanatory.
Keep It Simple but Never Boring
It is okay to have a simple business name. However, you do want to stand out from the competition. You can complement simple car wash names with eye-catching logo designs. You should aim to:
Avoid tricky spellings
Include descriptive words
Keep it short and relevant
Make it memorable
Make it easy to find on a search engine
People are naturally curious. You don't have to give everything away in your name but it does help if you give customers a clue as to what your business does. For example, The Wash Tub is simple but effective. It might not specifically include "car wash" in the name but it suggests something to do with washing and cleaning. Bear in mind, if car wash names are too vague, you will need to invest more money in marketing and developing your car wash brand strategy in order to explain your business to the customer.
Choose a Name with Global Appeal
Think big and beyond the city or state where your business is based. It might be tempting to include your town or city in your company name to show up in localized searches online but a specific location could be too restricting as your company grows. Also, if you own a mobile car wash business, you want to promote the availability and flexibility of your business model. This is harder to do if your company name suggests you only operate within a specific area.
Poll a Shortlist of Car Wash Names
Before you make the final decision, conduct your own market research. Create a shortlist of car wash names and ask people what they think. Their feedback is invaluable. It is quick and easy to create a poll on social media and get instant results. For example, Facebook and Instagram have poll generators that you can share with family and friends. Once you have chosen your business name, make sure no one else is using the same name or a similar one. Check that the domain is available so you can start building an online presence. Alternatively, you can make life easier if you decide to go with a franchise brand. This enables you to start your car wash business under an established brand name.
Conclusion
Choosing a name for your business takes time and thought. Ideally, you want to convey the idea that your brand is modern, professional, different and relevant within the space of a few words. Also, a good car wash name doesn't work with a bad reputation. Therefore, you need a strong business model and a professional approach to cleaning cars. Of course, you don't need to do this alone. Discover why a car franchise with DetailXPerts is a great idea – we have a strong name and brand.
Also, take a moment to connect with DetailXPerts on Instagram and let us know what great car wash names you came up with! We'd love to hear from you.