7 Auto Detailing Services to Start Offering When Growing Your Business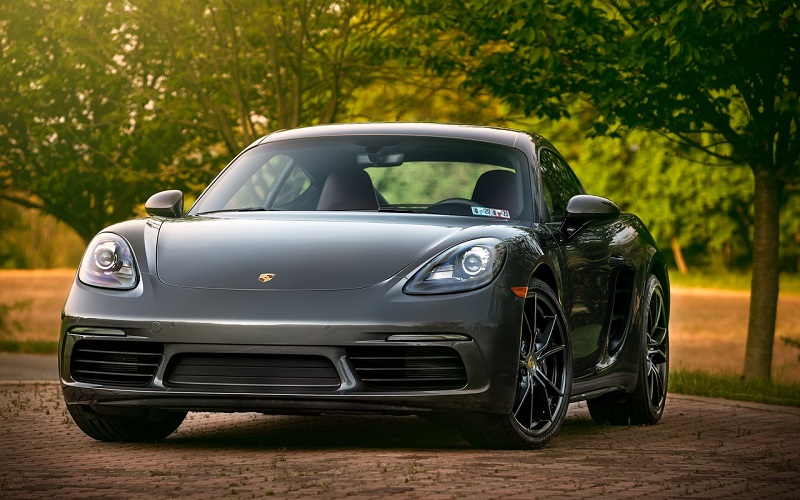 New auto detailing businesses often start out with just a few basic detailing services in their first year until they gain a foothold in the market. If you have taken this approach, is it now time to take the next step? The future success of your business depends on making smart decisions and having the confidence to include more advanced car detailing services over and above the basic exterior and interior clean. Expanding your car wash services will widen your customer base, boost profits and raise your reputation in your field. Take a look at some of the auto detailing services you might want to offer as you grow your business:
Growing Your Business with Extra Auto Detailing Services
1. Specialized Engine Cleaning
The car engine might not be exposed to the elements but it still attracts dirt, oil and grime. Expand your services menu with engine cleaning. Degreasing and cleaning the engine can help a car run more smoothly. Routine car maintenance can save on repairs and prolong a car's life, which is a more affordable alternative to buying a new car. You could also introduce specialized techniques to add to the appeal. For example, steam cleaning engines can produce great results without damage to electrical parts. Introducing innovative techniques like this also show that you are advanced in your field.
2. Professional Buffing/Polishing Services
Upgrade a basic exterior wash with add-on services that include a showroom polish and shine. When a car is a customer's pride and joy, they are more likely to pay for professional finishing processes that leave their vehicle looking as good as new. For example, car buffing gets to work on scratches and other marks to leave paintwork immaculate. Professional polishing pads also use specialized abrasive techniques to restore showroom shine to less-than-perfect paintwork.
3. Car Paint Correction
Older cars start to show their age when the paintwork looks less than pristine. Exposure to the elements including strong, direct sunlight can cause paint oxidation problems. When this occurs paintwork begins to look faded and dull or has that undesirable mottled, chalky appearance and flaking paint.
If your customers live in an area that gets a lot of sunshine, specialized services such as car paint correction may be of interest to them. For those who don't enjoy year-round sunshine, there might not be such a high demand to remove oxidized paint. However, bumps and scratches can happen to any vehicle, new and old. It is worth researching the market to see if existing customers would be interested in value-added services like paint correction. If there appears to be limited demand for this, you may decide to explore other auto detailing services instead. For example, headlights restoration. See below.
4. Headlights Restoration Auto Detailing Services
Customers welcome auto detailing services that keep them safe on the road. Car headlights must be kept in good working order to ensure good visibility. Problems arise over time when porous polycarbonate headlights have had too much sun exposure. The strong UV rays trigger an oxidation process in the plastic lens. This is what gives headlights a yellowish, cloudy appearance. Let customers know that your headlights restoration service will fix degraded lenses. Special abrasives will remove oxidization and restore shine. Additional treatments such as a clear coat application help to protect headlights from further damage.
5. Include Auto Detailing Services for Larger Vehicles
Think big when you are growing your business. It is not just about expanding your auto detailing services but also the size and type of the vehicles you could serve. If you are confident detailing cars, vans, SUVs and pickups, how about taking on larger vehicles? Is there the potential to clean trucks, RVs, boats or even airplanes in your area? Research the market. Find out if there is an opportunity to include profit center services. Detailing a wider range of vehicle types can be key to increasing revenue. If you have the capabilities to cater to a varied market, there is the potential to boost profits considerably. It will also show that you can deal with more complex jobs. This helps to build a good reputation and gain competitive advantage.
6. Auto Detailing Services for Business Clients
As you work on growing your client base, it is worth researching local businesses to see if they are interested in your auto detailing services. Contacting businesses with fleet vehicles could result in a lucrative contract. Companies who use vans, trucks or company vehicles in the day-to-day running of their business are all potential fleet clients. First impressions and vehicle appearance will be important to them. Their vehicles represent the brand. Spotless interiors and polished exteriors create a good impression. Securing regular work with business clients will boost profits. Bear in mind, businesses are not necessarily looking for the cheapest services but the ones that can deliver the best service and offer them the most value. If you can produce exceptional results, people are more inclined to think their money is well spent.
7. Mobile Detailing
Take a customer-centric approach when thinking about adding auto detailing services to grow your business. Make time to get to know your customers. What do they need and what would be a positive experience? If you don't know, ask them. For example, mobile detailing can help you deliver a better service and drive profit. The convenience of a mobile car wash benefits the customer. It makes life easier for them and saves them time. If you deliver a great service, people are more likely to recommend your business. Word-of-mouth marketing is invaluable for small businesses.
Furthermore, each time you introduce a new service to attract a wider client base, it is a great marketing opportunity to remind your regular customers of all the existing auto detailing services you offer. Share this information on social media or print out flyers to spread the word.
Conclusion
There is no shortage of specialized auto detailing services if you are looking to grow your business. A strong market research strategy for your car wash will help you launch new services. Also, be sure to show off your work on Instagram. Before and after car detailing photographs have a great impact. For example, a paint restoration job or a ceramic coating application tends to have the wow factor and will impress potential customers. If people can see excellent results, they will trust you to do a good job. Trust is key to building a solid reputation and customer loyalty. These factors play a crucial part in business expansion.
Growing your business is hard work but you don't have to do it alone. Why not explore the possibility of starting a DetailXPerts franchise? Our brand provides owners with unmatched detailing business flexibility and it is then up to you to decide when and how to expand your service offerings. One last thing – if you enjoy keeping up to date with the latest business news and advice, sign up for our monthly newsletter.