Creating a Brand Identity and Brand Guidelines for Your Car Wash Business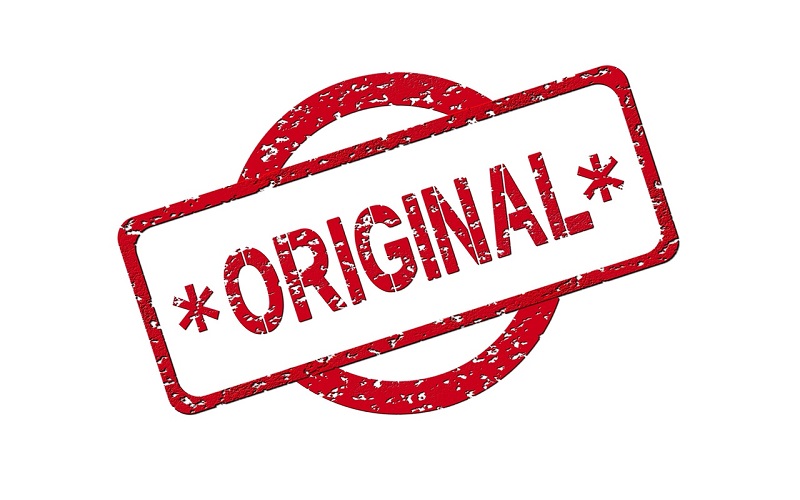 If it was easy, everyone would do it. Creating a brand identity might seem like hard work but it is worth it. It is also essential if you want to successfully create a brand for your car wash business that will stand the test of time. Your efforts will be rewarded in the long term. It will result in a strong market presence and a stronger connection with your customers. Fortunately, the task of creating a brand identity is made much easier with a set of brand guidelines. These guidelines are essentially a detailed style guide to help keep you and your employees on the right track as you create a uniform look across all areas of your business.
What Is Brand Identity?
Brand identity is what people see when they look at your brand. It is what comes to mind when they think about your car wash business. Creating a brand identity is about bringing together a collection of visual elements to cultivate an image that resonates with your target audience. This carefully constructed image is what makes your business uniquely what it is. It should also make it memorable. A strong visual identity will highlight your car wash's benefits and attributes to make it stand out in a competitive market. Design, logo, style, colors, typography, social media presence, slogans, and even your writing tone are all building blocks of your brand identity. It is worth obsessing over these details to get it right.
Creating a Brand Identity Starts with Your Values and Goals First
Before you even begin to question what is branding and identity or write your brand guidelines, you need to know exactly what your car wash is about and what you want to achieve. Every business needs a purpose and a vision. If you need inspiration, here are a few suggestions and questions:
What is your business mission? Think about the reason for starting your business in the first place. Be clear about what you want to achieve.
Write down a few sentences highlighting what gives you the edge over other local car washes. For example, is it your mission to be the fastest car wash in town? Or do you want to be known as a green business? Perhaps you want to impress customers with technology-advanced services.
What message do you want to send out to your customers?
How would you describe the personality of your brand? For example, it could be a family-friendly business or a more corporate operation targeting business clients.
When it comes to creating a brand identity, DetailXPerts is very clear about its vision and mission: "To change the world one vehicle at a time with eco-friendly mobile auto detailing services." The message communicates that the business is dedicated to cleaning cars while protecting the environment for a brighter future. This vision underpins all communication with customers from email marketing to blog posts on the company website.
Develop the Brand Guidelines
Brand positioning strategies will help you work out how you want customers to perceive your brand. Once you identify your goals and your target market, start to develop your brand guidelines. Why is this so important? Without brand guidelines, anything goes. If this happens, a business will struggle to form an identity. It will lack familiar, recognizable hallmarks; it will not be unique. You cannot afford to send out mixed messages to customers. It confuses them. Confusion negatively impacts sales. Be clear and consistent. This is what you need to do:
1. Choose Your Brand Colors
Color is a powerful tool in branding. Not only can it make a logo or website design stand out, but it can also affect our mood, emotions and feelings, although these effects may differ between cultures. The psychology of color is often discussed in business, because of the associations that certain colors have and how this can influence consumer behavior. Once you select the colors for your brand, add the hex color code to your brand guidelines to make sure the exact same shade is used across your brand, including all your car wash marketing material. For example, you can use black and white colors in part of your logo design. These colors are also used in racing flag design. This communicates speed and winning a race.
2. Pay Attention to Typography
Advertising campaigns, website copy, car wash slogans are also examples of visual elements used when creating a brand identity. Make a list of the typeface you want to use on headlines, body copy, slogans, etc., and add this list to your brand guidelines. This will keep the look and feel of the company's written material consistent. For example, you may want to keep it simple and professional with capital letters in your logo and corporate colors such as navy blue. You may even decide to go without a slogan. The look becomes minimalist, to the point and businesslike to attract fleet and other business clients.
3. Set the Style and Tone of Your Writing
How do you want to sound? Your writing style and tone should also be consistent when creating a brand identity. Do you want to attract a younger market with a casual style of writing or will you take a more serious, formal approach to target business clients and fleet services?
4. Define Your Brand Personality
The personality of your brand is key to creating brand identity. It is also helpful for brand storytelling. It brings a human touch to a business and is a powerful way to communicate with the customer who may relate to certain traits. Examples of brand personalities include "sincerity" that is often associated with family values or "excitement" for a younger audience.
Build a Strong Brand Identity
Once you have your brand guidelines in place you can get to work creating a brand identity. Bringing together the visual elements of your car wash is an important car wash brand strategy. It helps your car wash stand out in the mind of your customer. It is about making a connection and encouraging customers to choose your car wash over another.
Creating a Brand Identity with a Great Logo
Pay special attention to your logo. It makes your brand visible at a glance. It must look professional and be relevant. Your business logo acts as an identification badge and has the potential and the power to communicate who you are and what you do – and even why you do it. This valuable information is key to building a strong image. Think of a logo as small but significant. The sight of your logo connects a customer to your brand. It should make them feel something – hopefully a positive association if you get your logo right.
Make Your Website Informative and Attractive
Your website is an incredibly important visual tool when it comes to creating a brand identity. If potential customers are searching online for a car wash near them, you want your site to make a great first impression. The logo, wording, colors, content and typography should come together beautifully to convey your car wash image and goals.
Deliver a Meaningful Brand Message
Never miss an opportunity to remind customers of your brand message. Creating a brand identity is not just about what you look like but also what you do and why you do it. Put passion into your brand message. Make it meaningful. You can build visual material and content around this message to strengthen your brand identity.
Stand out on Social Media
A successful car wash business is a visible one. It is noticeable. Also, it has a presence. It looks appealing and it stands out online. For example, Mister Car Wash has a strong presence on Instagram with regular posts that often feature the brand logo with three distinctive sparkling stars. The stars are an integral part of the brand identity. So much so that "Mister" is often shortened to simply "M" on staff T-shirts, without losing the identity of the business.
Be Consistent and Build Trust with Your Customers
Above all, create a consistent look across your business when you are creating brand identity. This includes visual consistency on employee uniforms, logo design, the look of your website, social media posts and all of your marketing campaigns. If you don't look professional, customers will struggle to take you seriously. A strong image defines your brand identity and helps to build trust with your clients.
Conclusion
If you are prepared to put in the hard work and follow the brand guidelines, creating a brand identity is not as daunting as it might seem. However, it is a creative process and it does take time. Alternatively, if you would prefer to focus your efforts on cleaning cars, go with a franchise brand and benefit from the existing reach and recognition of an established business.
Check out why DetailXPerts' car franchise opportunity makes a difference. We have a strong brand and we help our franchisees every step of the way to ensure they achieve success.
Also, take a moment to watch this short 2-minute video in which DetailXPerts franchise owner Terry Cleveland explains the power of the DetailXPerts brand.