Pretzel Franchises vs Car Franchises – Which Is a Better Fit for You?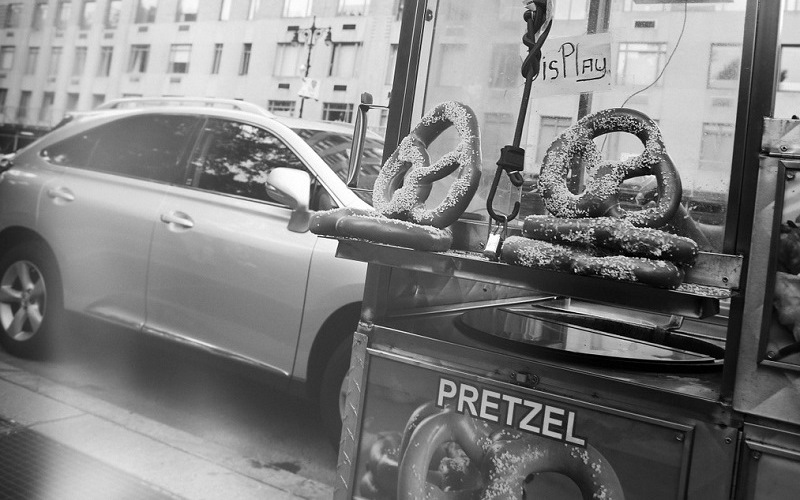 Are you interested in a franchise? It could be the ideal solution if you don't want to start a business from scratch and go it alone. Instead, you could run a business that is an offshoot of an established brand with a great reputation. There is now more choice than ever in the franchise world, particularly in the snack food industry and car detailing market. To give you an idea of what is out there, take a look at this direct comparison between pretzel franchises and car franchises. You might find the perfect fit for your budget and your business goals.
Pretzel Franchises or Car Franchises?
Future Growth and Statistics
Pretzel Franchises
A pretzel is a fresh-baked pastry made from a length of dough that is usually twisted to achieve its signature looped or knotted shape. Pretzels are a type of salty snack food. According to Statista, total sales of leading pretzel vendors in 2019/2020 was $1.33 billion. Reports reveal the global savory snacks market may grow at a CAGR of 5.1% to reach $142 billion by 2026. Pretzel franchises offer plenty of opportunities for franchisees to grow their business. For example, Philly Pretzel Factory confirms that 45% of its franchise owners own multiple stores.
The increase in diabetes in the States is also said to be contributing to the future growth of the pretzel market. This is so, because it is considered a healthier snack in comparison to other snacks, such as sugar-based treats from a McDonald's franchise or an ice-cream franchise.
Car Franchises
Car franchises include the car wash and auto detailing service market. Reports show that this industry produced $12 billion in revenue in 2019. It has also experienced unexpected growth due to the global coronavirus pandemic. Customers are seeking out specialized sanitizing services to keep their car interiors germ-free. Industry research also reveals that Americans are keeping their cars for longer. This has resulted in a need for more car care to keep older vehicles looking in good condition.
Car washes that adopt environmentally-friendly methods will also benefit thanks to the growth of the green sector in business. Examples of eco-friendly car wash systems are Green Shine and DetailXPerts. As the eco leader in the truck and car detailing field, a DetailXPerts car wash franchise brings innovative water-saving methods to the auto detailing market by cleaning vehicles with steam. With the spread of COVID-19 throughout communities across the world there is a demand for a service that kills viruses in vehicles. DetailXPerts' steam-cleaning process meets that demand. Like pretzel franchises, the growth potential is huge. There are opportunities for car wash entrepreneurs to build up multi-unit operations.
Target Market
The pretzel target market is driven by the increasing number of Americans who love snacking daily. Busy lifestyles and a desire for convenient food products shape the target market. Time is of the essence for the modern customer. People want fast services and food on the go. Pretzel franchises such as Philly Pretzel Factory tap into this trend. This is how they describe the quickness and convenience of their franchise business: "Order online, place an order, grab and go". This type of business model has the same appeal as a "quick service" (QSR) restaurant, such as a Taco Bell franchise.
The target market for car wash franchises shares some similarities with pretzel franchises. Busy lifestyles and demand for convenient services shape the mindset of many Americans, particularly the younger generation. Super-quick car wash franchises like Tommy's Express Car Wash attract customers who want a clean car in 5 minutes or less. Similarly, a mobile car wash meets the needs of another target market ­­– those people who prioritize convenience. Customers simply schedule a car wash at a place of their choosing instead of driving to the location of the car wash. If car franchises can promote mobile detailing as an eco-friendly business, it widens the target market further still.
Cost of Pretzel Franchises vs Car Detailing Franchises
The initial investment cost to start a Wetzel's Pretzels ranges from $117,500 to $370,000. This includes a franchise fee of $35,000. Other costs factored into this investment include equipment ($31,000 – $55,000) and initial inventory ($5,500 – $10,000). The liquid cash requirement is at least $100,000.
Watch out for additional costs such as royalty fees, which is 7% at Wetzel's Pretzels. Costs do vary between pretzel franchises. Be prepared to do your research to find the best fit for your budget. Decide whether you like the idea of a traditional store or a smaller kiosk. For example, the cost to set up a Mr Pretzel kiosk is considerably less than what is necessary to build or lease a restaurant.
The initial investment cost to start a DetailXPerts car wash ranges from $88,500 to $195,100, including a franchise fee of $35,000. Other costs factored into this investment include a vehicle detailing unit ($15,000) and initial inventory ($4,500 – $25,100). The liquid cash requirement is $70,000. Financing options are available through a third party. Again, it is wise to research the different costs of car franchises because some require a much larger investment. For example, the initial investment of a Mr. Clean Car Wash franchise ranges from $2,379,000 to $3,219,500.
Location
Pretzel franchises have flexible space requirements. Kiosks can be located in a range of places that attract high footfall. For example, We're Rolling Pretzel Co says its pretzel hot spot locations are shopping malls, universities, transportation stations, amusement parks, and select big-box retail locations.
Car wash franchises with mobile detailing business models are not tied down to a specific location. This makes it easier for the owner to seek out customers rather than wait for people to come to them. However, if you are keen to set up an auto detail shop, pay special attention to easy accessibility and high-traffic areas. For example, a gas station car wash has a regular passing trade.
Ways to Add Value to the Business and Other Considerations
Pretzel franchises can add value with different offers and specialty products, such as iced teas, iced coffees and frozen drinks. However, be mindful that most pretzel franchises will only allow the sale of food items that conform to their standard menu. This is to maintain the identity and reputation of the brand.
Specialty services can increase the revenue of an auto detailing business and car wash franchise, too. Other considerations include local climate. If you plan to open a car franchise is a town or city that enjoys sunnier temperatures, adapt services to suit the area. For example, fixing paint oxidation caused by the sun's UV rays or offering water-saving car washes to comply with drought regulations.
Conclusion
The popularity of pretzel franchises and the trend for eating food on the move means there is a range of brands to choose from. These include Auntie Anne's franchise and Wetzel's Pretzels, who have both made it onto the Franchise 500 list. However, the growth in snacking habits has also drawn negative attention due to rising obesity rates in the States. People seek to adopt healthier lifestyles, especially in the wake of the COVID-19 pandemic.
Car franchises remain an attractive and profitable prospect for entrepreneurs. In addition to increased demand for sanitized interiors, there are exciting opportunities for environmentally-friendly business models based on consumer desire for services that show a commitment to sustaining a green planet. If you like the idea of owning a business with a social responsibility and terrific earning potential, check out the DetailXPerts franchise opportunity and request more information on how to start a car wash business.
Before you go, take a moment to connect with DetailXPerts on LinkedIn to learn more about the world of franchising and business opportunities. Our growing community online is a welcoming space for those who want to keep up to date with the latest news and conversations.