Touchless Car Wash – How Profitable Is It?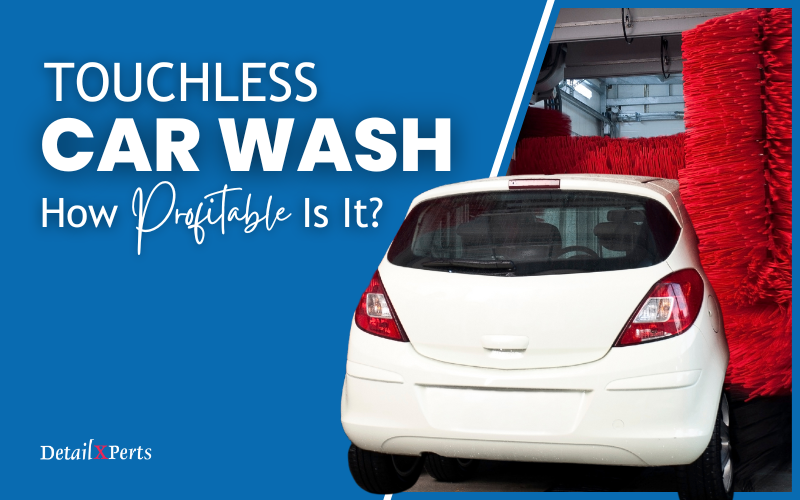 Market analysis suggests the global touchless car wash market is set to grow considerably between 2022 and 2028. So, we know there is demand for this type of car wash. But what kind of Return on Investment (ROI) can you expect? The answer depends on several factors. For example, startup costs, maintenance costs and revenue-generating options come into play. Profits will also vary according to location, customer demand and pricing.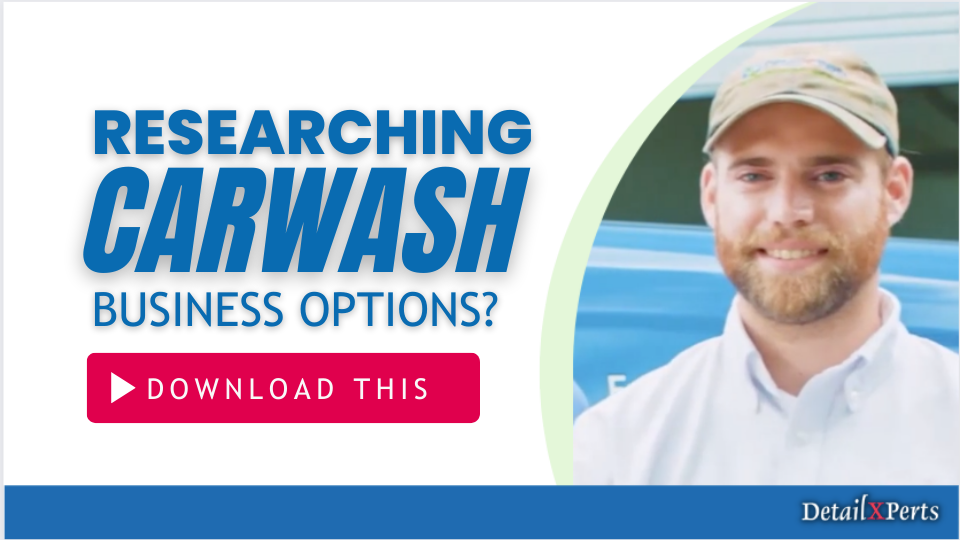 If you are researching profitable car washes, be sure to download DetailXPerts Business Model Overview Sheet. Our successful mobile cleaning franchise system has 3 lines of profit.
What Is a Touchless Car Wash?
A touchless automatic car wash is also known as a touch-free or brushless car wash. Nothing physically touches the car during its wash cycle. Instead, this non-contact car wash relies on high-pressure water jets and detergents to remove road grime, dirt, and other deposits.
How Does a Touchless Car Wash Work?
It uses vehicle-sensing technology, high-pressurized washing techniques and fan drying. The touchless in-bay automatic car wash requires the customer to drive into a bay. Once in position, mechanical wands or "arms" with sensors navigate around the car while jetting water and foam spray over the exterior to remove dirt. You also have the option of a touchless conveyor tunnel system where the customer's car moves through the tunnel while the pressurized wash system gets to work.
Costs to Enter the Market
You need to think firstly about location, then the land, equipment, and construction costs. An automatic touchless car wash machine with a dual-arm jet wash design is around $25,000. But expect to pay double that for high-end touchless wash and care systems.
Do you plan to buy or lease land? Do your due diligence because costs vary considerably between different locations and states. Buying real estate can add value to your business, but leasing may be a more affordable option for small business owners who want to acquire a larger site when first entering the market. Also, think about future business growth. If you have the budget for a bigger site, it allows you to add more bays and services further down the line.
Alternatively, check out Businesses For Sale. For example, the asking price for a brushless car wash in Kings County, New York, was $1,500,000, with a sales revenue of $506,000. If you don't have this kind of money to invest in a location and equipment, you can still own a lucrative car wash. Download our guide: How Much Does it Cost to Start a Mobile Car Wash.
Maintenance Costs
High-tech touchless wash equipment relies on intricate electronic components and hydraulically powered parts, such as motors, sensors, and a high-pressure pump system. Even high-quality systems can sometimes experience faults or failure. This means you may find yourself having to pay for costly repairs.
As with any automated car wash, proper equipment maintenance is necessary. Carrying out regular checks will save you money in the long run by identifying any potential problems before they arise.
Operating Costs
Your monthly expenses will include general utilities such as water and electricity. You will also need to maintain a stock of chemical cleaners. Pay attention to water usage, too. The pressurized jets used in a modern touchless car wash can use up to 15 gallons of water per vehicle, although some systems will have a degree of water recycling measures in place.
Additionally, you can keep recruitment costs down with a self-serve computer-controlled touchless car wash. Leave it to the customer to input wash instructions, preferences, and payment.
Average Income of a Touchless Car Wash
The latest touch-free wash equipment has a faster wash speed. And speed equals increased revenue. Moreover, increasing vehicle thruput means shorter wash lines – your customers will like that and keep coming back.
A touchless wash and rinse can take 5 minutes or less. Adding wax and dry options can increase the time to 8 minutes per wash but you will charge more for the service. There is the potential to wash 8 cars per hour. Price per car wash can range from $10-$30 for a basic wash. Add-ons are going to generate extra revenue.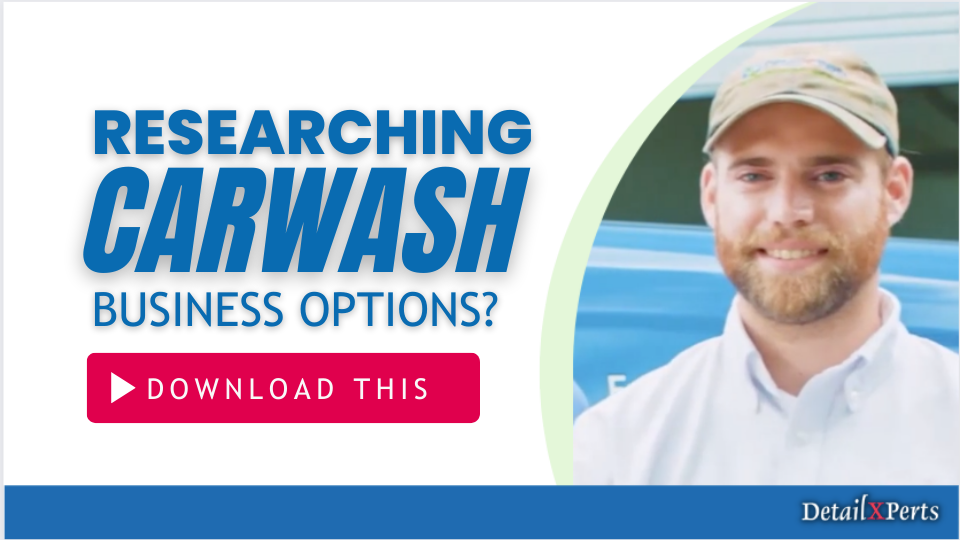 How Profitable Is a Touchless Car Wash?
As a guide, the average annual revenue for a busy single in-bay automatic car wash is $150,000. This number is based on washing 15,000 cars annually at a basic $10 per wash. It equates to washing around 60 cars per day, operating for 5 days per week. Average annual take-home income is in the region of $60,000-$80,000. Adjust this figure accordingly to suit pricing strategies for your car wash business and turnover of vehicles washed per year.
Note, the profitability of a brushless car wash is heavily dependent on your location, what you charge, add-ons etc. If you struggle to find an ideal site in a high-traffic area, there is another way to make money. See our Guide to a Profitable Mobile Car Wash.
How to Maximize Your Profits
Think about add-on auto detailing services to generate extra revenue. It is entirely possible to double your profits by the time you reach the 5-year mark in business. For example, you could make $100,000-$120,000 per annum by offering more than a basic exterior car wash.
Give customers the option to purchase add-ons, such as a bug removal wash, color foam features, high-gloss applications, or clear coat sealant treatment. These extras can potentially raise revenue by around 20% per vehicle. Offer interior detailing services. This can be another way to boost income and profits.
You can also increase profits by washing more cars. Either add another touchless bay to your site or open another car wash. Also, you can stay open 24/7, which will make a big difference to your bottom line. Customer loyalty programs can bring in more money, too.
Is a Touchless Car Wash Safe?
You also need to consider the customer's perception of automatic car washes. Are touchless car washes safe? That's what people want to know. Car enthusiasts can be wary about the use of high-pressure water jets and strong chemical cleaning solutions on their vehicles. Lack of trust in your car wash will hit profits.
So, what is the safest type of car wash? Well, if you want to protect your customers' paintwork and the environment, consider a steam cleaning car wash business. DetailXPerts uses biodegradable cleaning products and innovative steam green technology to achieve a superior clean. Steam effortlessly removes dirt without damaging a car's exterior. And our eco-friendly car wash franchise also matches the mood of the socially conscious consumer. We only use 1 pint of water to clean an average-sized vehicle.
Conclusion
A touchless car wash can be very profitable. However, you need to buy the latest wash systems with faster wash speeds. And this is a large investment. But it will allow you to clean more cars per hour to help increase your return.
However, automatic speedy car washes do not guarantee attention to detail like a professional detailer can. Furthermore, a touchless car wash focuses on the exterior wash only. If you can't expand your list of services by offering car interior detailing, for example, you will miss out on potential profits.
As you do your research, pay attention to consumer trends and demands, such as a mobile car wash and green business models. You can make a start by downloading DetailXPerts' Business Model Overview Sheet.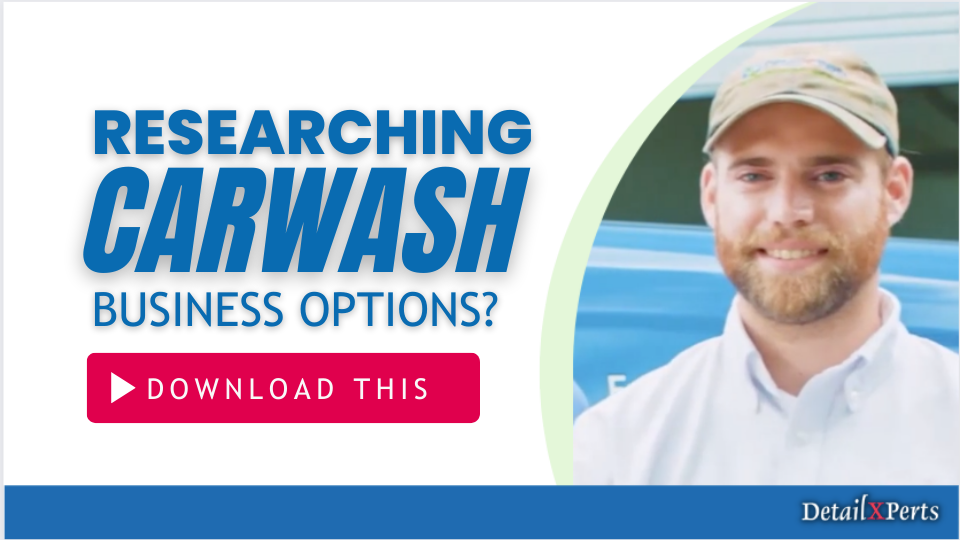 One last thing. If you are interested in the latest car wash news, take a second to sign up for our monthly newsletter. Simply select the areas that interest you the most. For example, opening a car wash and franchising with us.
This article was updated in December 2022 for comprehensiveness.