7 Franchise Opportunities under 5K Available Today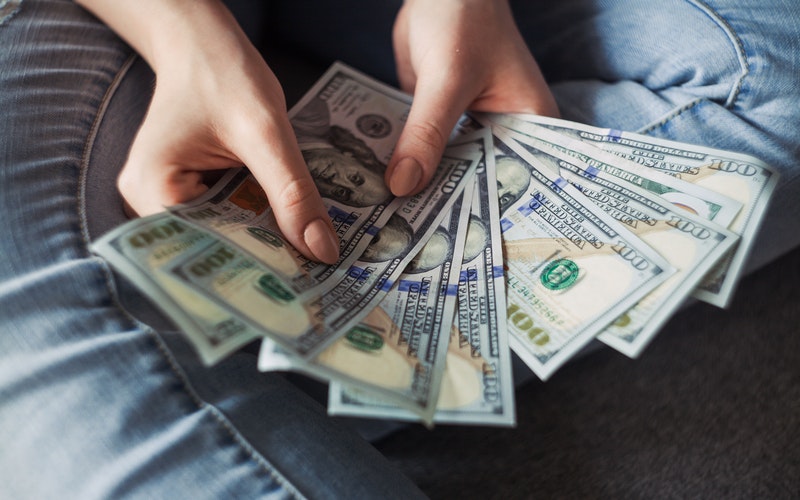 Franchise opportunities under 5K initial investment are ideal if you are unable to secure financing for some of the more expensive franchises out there. Or perhaps you simply want a low-investment business to supplement your current job? To stay on budget, it is important to seek out strong sectors and growing industries with low overheads and manageable ongoing costs. Observe consumer trends and look for businesses that don't require heavy investment in physical locations.
Bear in mind, although initial investments are under $5,000, there may be additional fees and costs to meet. However, this may open up more opportunities for you. For example, the cost to start a car wash might be higher than 5K but it could be the right fit for you. If in doubt, there are ways a franchise consultant can help to make your decision-making easier. If you are interested in a low-investment business, take a look at the following franchise opportunities under 5K.
Affordable Franchise Opportunities under 5K
1. Fitness Franchise Opportunities under 5K
The global health and fitness club industry is in great shape. It generates more than $80 billion in revenue per year. Fitness activities are popular across all generational groups. However, according to research, Millennials and Gen Z are more likely to sign up for group-based activities. If you want to tap into this lucrative market with franchise opportunities under 5K, take a look at sports franchises. For example, the workout franchise Jazzercise is a dance-inspired fitness class that has been franchising for nearly 40 years.
Costs
Initial investment from $2,400 for a Jazzercise franchise.
Growth Opportunities
The online fitness boom since the coronavirus outbreak is driving huge growth in the fitness sector. Streaming exercise or dance classes are an additional way to boost your profits.
2. Travel Agency Sector
Travel agency franchise opportunities under 5K could be the perfect career path for you. Start your own home-based business and plan personalized experiences for people who want unique and memorable vacations. Admittedly, the travel and tourism industry growth has been hit hard in 2020 by the global pandemic. Recovery will no doubt be slow but it will happen because people love to travel. Fortunately, the travel agency target market is wide. You can market to families, couples and senior citizens. Solo travel and eco travel are also growing trends. Furthermore, some franchises are offering additional support and incentives since the COVID-19 outbreak.
Costs
Initial investment from $3,500 for a Dream Vacations franchise.
Growth Opportunities
Collaborate with hotels, restaurants, organized tours and car hire companies to maximize your profits while getting the best deal for customers. Tap into niche markets such as solo travel and eco travel.
3. Commercial Cleaning Franchise
A cleaning franchise is not just a passing trend. Janitorial and commercial cleaning services are in great demand now and for the future. In 2019, statistics show the revenue of cleaning services in the US reached $61 billion. This revenue is set to increase due to higher demand for sanitization services since the coronavirus outbreak. Franchise opportunities under 5K are also available in this sector. Still, you will have more choice if you can stretch your budget. The target market includes owners of office buildings, religious facilities, restaurants, schools, universities, and general public places where people gather.
Costs
Initial investment from $4,170 for a Jan-Pro franchise.
Growth Opportunities
It is all about the deep clean. Franchises that specialize in sanitization cleaning methods will have the edge over their competition. There are also great opportunities to diversify within the industry. For example, a sanitization services franchise that can tap into the mobile detailing sector will maximize growth opportunities.
4. Mobile Business with Low-Cost Entry
Storefront businesses can have high startup costs. Financial commitments include leasing or buying a building before you can even begin to start trading. In contrast, low overheads are common in franchise opportunities under 5K. Initial investments of a mobile business include the cost of a vehicle and the tools or equipment. The target market for mobile businesses includes young professionals who prioritize convenience, a personalized experience and time-saving services.
Check out bike-based franchise opportunities with low-entry costs, such as mobile coffee stand franchises that tap into the lucrative coffee-drinking market. This kind of mobile business is a more affordable startup than the traditional coffee franchise business model.
Costs
Initial investment from $4,999 to start a Wheelys bike-powered coffee cart.
Growth Opportunities
The boom in delivery services is an example of the huge growth in the mobile business sector. Statistics reveal that the US delivery market size in 2020 is $113.5 billion and is expected to increase a further 3.5% this year. Elsewhere, car mobile detailing is worth a consideration. This type of franchise might not be available under 5K but it is still considered a low-investment business with great potential to make healthy profits. Or check out truck wash business startup costs. It is worth going over a 5K budget if this is the franchise for you.
5. Internet and Technology Franchises
The rise and rise of online shopping makes an e-commerce business a very viable option. It is predicted that 230.5 million US people will be regular online shoppers by 2021, making the United States one of the world's leading online markets.
Take ownership of your own web store with franchise opportunities under 5k. For example, My Business Venture is a technology service company offering franchisees low-cost turnkey superstore websites featuring top-selling products such as beauty products, home and office items, and electronics.
Costs
Initial investment from $3,995 for a My Business Venture with options to run a part-time or full-time business.
Growth Opportunities
The huge growth of online shopping is led by customer demand for convenience and money-saving opportunities. Also, the trend for shopping through a mobile device (smartphone) has seen a huge spike in e-commerce sales. The target market used to be typically the younger generation but the global pandemic has widened the target audience to include an older demographic. Seniors are shifting to digital shopping. This opens up great opportunities to grow a low-cost franchise/partnership into a high-value business.
6. Financial Franchise Industry
Learn more about the financial services industry and turn your knowledge into a thriving business. There are various low-investment financial franchise opportunities under 5K that have the potential to be a high-margin business. For example, you could explore the possibilities of financial coaching. Or how about opening your own tax business? Your target market is the millions of Americans who turn to a tax professional each year to help them prepare and file their tax return. A partnership with the right tax business can give you a turnkey business without a hefty franchise fee.
Costs
Initial investment from $599 with 1040TaxBiz. This includes the cost of software, tax law training, remote technical support and marketing ideas.
Growth Opportunities
According to the SBA, there are 30 million small businesses in the US. This opens up exciting opportunities for business coaching, educating the small business owners on finance or providing tax services.
7. Children's Entertainment Franchise Opportunities under 5K
Put the fun into franchising with a kid-friendly business. The children's entertainment industry is booming and there are franchise opportunities under 5K. The target market is the increasing numbers of parents hosting elaborate parties for their little ones. Space Walk is one of the low-cost franchises in the inflatable amusement industry. As a franchisee, you rent out a bounce house, an inflatable slide or a bouncy inflatable obstacle course for parties.
Costs
Initial investment from $3,500 for an entry-level Space Walk franchise.
Growth Opportunities
Market research reveals that the global children's entertainment market is set to reach $15.47 billion US dollars by 2026 at 8.4% CAGR.
Conclusion
Franchise opportunities under 5K are an attractive prospect when you want to start a business on a budget. However, don't get too hung up on costs. You need to love what you do. Also, look at the available training and support. Seek out companies that clearly outline initial investments and the real franchise cost. Be wary of franchises that are vague about the financial commitment. Finally, be open to exploring opportunities beyond the 5K threshold. For example, mobile detailing is a low-cost franchise for veterans that can be up and running in no time.
Check out the DetailXPerts franchise opportunity. Our franchise cost is not under 5K but we have many advantages that under-5K franchise opportunities do not. Our flexible business model is perfect for entrepreneurs who want more control over how they run their business.
Also, take a moment to follow DetailXPerts on LinkedIn and join our welcoming community in the business world.