5 Computer Franchise Business Opportunities to Consider This Year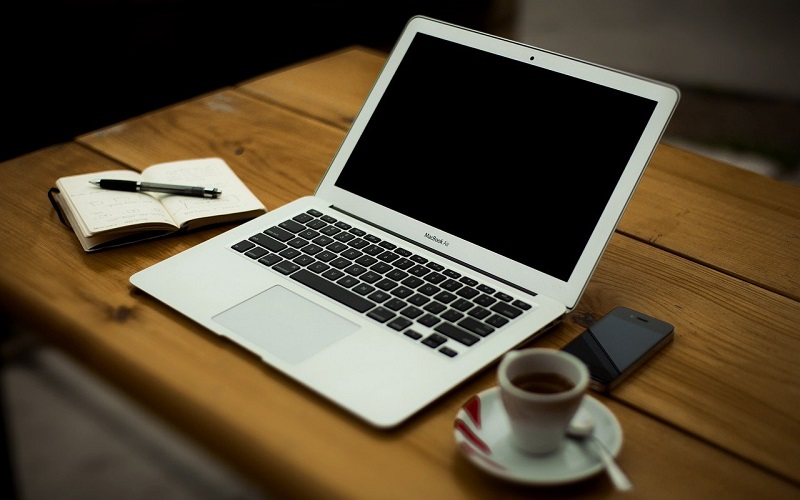 The modern world is a digital place. People are increasingly reliant on technology. It is how they conduct business, communicate with each other, do online shopping, access information, and enjoy entertainment. The United States has over 313 million active internet users nationwide. The electronic devices people use range from smartphones to computers. Almost 75% of adults in the US own a desktop or laptop computer. Remote work trends are also driving up computer usage at home. As a business owner, if you can capitalize on the huge customer demand for computer-based needs, you have the potential to do very well indeed. Let us look at 5 promising computer franchise business options you might want to consider.
Choosing a Successful Computer Franchise Business
1. Computer Repair Business
Customers want a quick and reliable service when their computer breaks down. Franchise brand uBreakiFix taps into the growing demand for computer and phone repairs. The owners founded it in 2009 and it has been franchising since 2013. If you like the idea of fixing electronic devices for a living, this type of computer franchise business is worth looking into. Its competitive advantage is being part of a fast-growth industry. For example, uBreakiFix's YOY growth is 66%. It also has a successful reputation and is currently ranked #21 on the Entrepreneur 500. Your target market is huge. It includes not only owners of the Apple Mac range of computers, PCs and Chromebooks, but also customers who need cell phone and game console repairs.
Cost
Initial investment from $55,400 to $236,250 for uBreakiFix. The franchise fee is $40,000. Alternatively, if you are looking for a more affordable computer franchise business, check out Computer Troubleshooters. It has been franchising for 23 years. Initial investment is from $12,000 and there is a franchise fee of $9,000. If this is more than you can afford right now, there are other franchise opportunities under 5K that might be of interest to you.
2. Computer Service and Technology Solutions
Not everyone is computer savvy. How about providing computer help and support to residential customers and small businesses who need IT advice when they run into technological trouble? Nerds To Go describes itself as a computer service franchise for 21st century entrepreneurs. As a franchisee, you are responsible for diagnosing the computer problem and providing proactive solutions.
Cost
Initial investment from $149,000 to start a Nerds To Go franchise. The franchise fee is $75,000. If you're not a self-confessed computer nerd, don't worry! Training and support are provided to ensure all franchisees have the tools, knowledge and experience to run a competent and successful computer service business.
3. Cybersecurity Computer Franchise Business
The fight against cyber attacks and online fraud is an ongoing challenge. According to a study conducted by the University of Maryland, hackers attack computers with internet access every 39 seconds. This affects one in three Americans yearly. Therefore, a computer franchise business that provides a solution to this problem has the potential to do extremely well. Market research shows that the cybersecurity market is a trending one and projected to reach $258.99 billion by 2025. This is a CAGR of 11.9% from 2018 to 2025.
Online customers and small businesses are generally easy targets for hackers. They often lack the more rigorous security provisions of larger organizations. There was a massive 300% increase in reported cyber crimes when more and more people started working from home during the global COVID-19 pandemic. As hackers become increasingly sophisticated at exploiting online security systems, there will always be a market for a cybersecurity computer franchise business. For example, TAD Group specializes in data protection and services companies nationwide. As a franchisee, you will provide computer owners with high-end security solutions and products to keep their devices secure and protect them against future risks.
Cost
Initial investment from $10,000 to buy a TAD Group franchise. Training is provided. There is also a no-risk franchise fee of $10,000. Depending on results, it can be reimbursed within 9 months. If you want to compare this brand with another trending franchise in a different field, take a look at a sanitization services franchise. It offers lucrative opportunities, too.
4. Computer IT Managed Services for Small Businesses
There are just over 30 million small businesses in the US. If you can provide computer and IT support to this target market, there is a lot of money to be made. CMIT Solutions started out in 1994 as Computer Moms providing guidance to stay-at-home mom PC users. Then, it changed its name to CMIT Solutions when its focus shifted to providing computer assistance and training to small businesses. This home-based franchise has gone from strength to strength. Hence, it currently ranks #124 on Entrepreneur 500. Its managed service offerings include computer data backup, cloud computing, remote monitoring, and maintenance.
Cost
Initial investment from $95,000 to $128,000 for CMIT Solutions. Tech, business management and sales training are provided. The franchise fee is $49,950.
5. Computer Recycling and Data Destruction Computer Franchise Business
According to statistics, the average lifespan of a personal computer is around five years. Thereafter, most people upgrade to the latest design. How do customers get rid of end-of-life computers in a safe and responsible manner? Security issues and e-waste are concerns. Private and confidential information is often stored on a personal or business computer's hard drive. A reputable computer recycling business will dispose of electronic waste in an environmentally responsible way instead of tipping it into landfill.
All Green Electronics Recycling gives entrepreneurs an opportunity to start a green computer franchise business. It collects and recycles old computers and other unwanted electronics. It also offers hard drive shredding and data wiping. Its competitive advantage is a green business model in a world of tech. Customer awareness and new legislation are driving demand for recycling electronics responsibly. If you are interested in a different kind of eco-friendly business, check out DetailXPerts' green auto detailing.
Cost
Initial investment from around $25,000 to become an All Green Electronics Recycling franchise partner. The franchise fee is $45,000. However, this fee can be financed over 12 months at $3,750 per month.
Conclusion
Customers' dependence on technology will always keep a computer franchise business relevant with great profit potential. There are different types of business to explore from computer repairs to cybersecurity. However, a technology-based business is part of a fast-moving industry. Hardware and software are continually improving and being updated. What is fit for purpose today can soon become outdated. You need to be up to speed with ongoing change and developments in the tech world, including data protection and security provisions. There is a lot to take on board. If you are not completely sold on a computer franchise business, there are plenty of other options. Check the DetailXPerts' flexible franchise opportunity. Join the leader in the auto detailing franchise industry and enjoy the training and support of a trusted brand with a green business model.
Before you go, don't forget to sign up for our monthly newsletter to keep in the loop with the latest franchise news, tips, and specials.